Sapphistries
A Global History of Love between Women
From the ancient poet Sappho to tombois in contemporary Indonesia, women throughout history and around the globe have desired, loved, and had sex with other women. In beautiful prose, Sapphistries tells their stories, capturing the multitude of ways that diverse societies have shaped female same-sex sexuality across time and place.
Leila J. Rupp reveals how, from the time of the very earliest societies, the possibility of love between women has been known, even when it is feared, ignored, or denied. We hear women in the sex-segregated spaces of convents and harems whispering words of love. We see women beginning to find each other on the streets of London and Amsterdam, in the aristocratic circles of Paris, in the factories of Shanghai. We find women's desire and love for women meeting the light of day as Japanese schoolgirls fall in love, and lesbian bars and clubs spread from 1920s Berlin to 1950s Buffalo. And we encounter a world of difference in the twenty-first century, as transnational concepts and lesbian identities meet local understandings of how two women might love each other.
Giving voice to words from the mouths and pens of women, and from men's prohibitions, reports, literature, art, imaginings, pornography, and court cases, Rupp also creatively employs fiction to imagine possibilities when there is no historical evidence. Sapphistries combines lyrical narrative with meticulous historical research, providing an eminently readable and uniquely sweeping story of desire, love, and sex between women around the globe from the beginning of time to the present.
Rupp's sweeping and highly readable synthesis of women's same-sex love and sexuality is also a finely crafted work of historical analysis. Highly attuned to regional distinctions, Rupp also draws out common themes in the construction of same sex love. Her deep knowledge of the sources, from ancient to modern times, is truly impressive, while her use of literary imaginings makes this a unique contribution to sexuality studies.
Every decade or so, a brave thinker makes an attempt to chart the historical maps of women loving women. Rupp's contribution is perhaps one of the most elegant and interesting – making up for the lapses of the past, Sapphistries sails an international course, giving us a rich mix of historical sources and an even richer gift of asking questions at just the right places.
Sapphistries is amazing. Leila Rupp guides us through thousands of years of history and across several continents. She draws us into cultures that have long vanished, lets us see the many ways that women have loved women, and in the process makes us think about the present differently. Each chapter provokes, informs, and enlightens.
Leila J. Rupp is a professor of feminist studies and associate dean of the Division of Social Sciences at the University of California, Santa Barbara. She is author of many books, including A Desired Past: A Short History of Same-Sex Love in America.
Preface
1 Introduction
2 In the Beginning (40,000–1200 BCE)
3 In Ancient Worlds (3500 BCE–800 CE)
4 In Unlikely Places (500 BCE–1600 CE)
5 In Plain Sight (1100–1900)
6 Finding Each Other (1600–1900)
7 What's in a Name? (1890–1930)
8 In Public (1920–1980)
9 A World of Difference (1980–present)
10 Conclusion
Notes
References
Index
Find what you're looking for...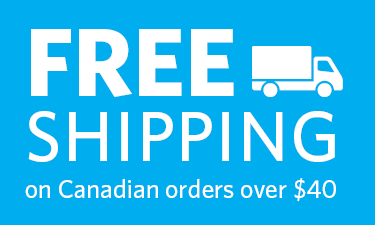 Publishers Represented
UBC Press is the Canadian agent for several international publishers. Visit our
Publishers Represented
page to learn more.