7 b&w illustrations, 2 maps, 6 tables
Science Be Dammed
How Ignoring Inconvenient Science Drained the Colorado River
The University of Arizona Press
Science Be Dammed is an alarming reminder of the high stakes in the management—and perils in the mismanagement—of water in the western United States.  It seems deceptively simple: even when clear evidence was available that the Colorado River could not sustain ambitious dreaming and planning by decision-makers throughout the twentieth century, river planners and political operatives irresponsibly made the least sustainable and most dangerous long-term decisions.

Arguing that the science of the early twentieth century can shed new light on the mistakes at the heart of the over-allocation of the Colorado River, authors Eric Kuhn and John Fleck delve into rarely reported early studies, showing that scientists warned as early as the 1920s that there was not enough water for the farms and cities boosters wanted to build. Contrary to a common myth that the authors of the Colorado River Compact did the best they could with limited information, Kuhn and Fleck show that development boosters selectively chose the information needed to support their dreams, ignoring inconvenient science that suggested a more cautious approach.

Today water managers are struggling to come to terms with the mistakes of the past. Focused on both science and policy, Kuhn and Fleck unravel the tangled web that has constructed the current crisis. With key decisions being made now, including negotiations for rules governing how the Colorado River water will be used after 2026, Science Be Dammed offers a clear-eyed path forward by looking back.

Understanding how mistakes were made is crucial to understanding our contemporary problems. Science Be Dammed offers important lessons in the age of climate change about the necessity of seeking out the best science to support the decisions we make.
Eric Kuhn, recently retired, worked for the Colorado River Water Conservation District from 1981 to 2018, including twenty-two years as general manager. The district is a water utility and policy agency covering most of the Colorado River basin within Colorado.

John Fleck is director of the University of New Mexico's Water Resources Program. He wrote Water Is for Fighting Over and Other Myths About Water in the West.
Related Titles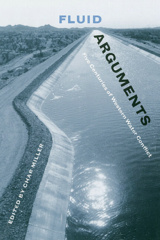 Fluid Arguments
Five Centuries of Western Water Conflict
Edited by Char Miller
Glen Canyon Dammed
Inventing Lake Powell and the Canyon Country
By Jared Farmer
Life in the Hothouse
How a Living Planet Survives Climate Change
Pushing Our Limits
Insights from Biosphere 2
By Mark Nelson
Renewing Our Rivers
Stream Corridor Restoration in Dryland Regions
Edited by Mark K. Briggs and Waite R. Osterkamp
The Greater San Rafael Swell
Honoring Tradition and Preserving Storied Lands
By Stephen E. Strom and Jonathan Bailey
Requiem for the Santa Cruz
An Environmental History of an Arizona River
By Robert H. Webb, Julio L. Betancourt, R. Roy Johnson, and Raymond M. Turner; Foreword by Bernard L. Fontana
A New Form of Beauty
Glen Canyon Beyond Climate Change
By Peter Goin and Peter Friederici
The Great Ages of Discovery
How Western Civilization Learned About a Wider World
‹
›
Find what you're looking for...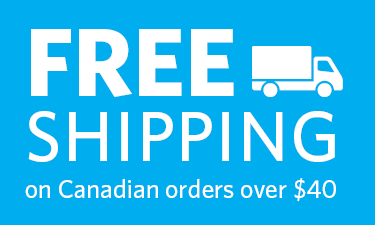 Stay Informed
Receive the latest UBC Press news, including events, catalogues, and announcements.
Publishers Represented
UBC Press is the Canadian agent for several international publishers. Visit our
Publishers Represented
page to learn more.