$26.95

Back Order
Ships in 4-6 weeks.
GO TO CART
Secrets of the Greatest Snow on Earth
Weather, Climate Change, and Finding Deep Powder in Utah's Wasatch Mountains and around the World
Utah State University Press
Utah has long claimed to have the greatest snow on Earth—the state itself has even trademarked the phrase. In 
Secrets of the Greatest Snow on Earth
, Jim Steenburgh investigates Wasatch weather, exposing the myths, explaining the reality, and revealing how and why Utah's powder lives up to its reputation. Steenburgh also examines ski and snowboard regions beyond Utah, making this book a meteorological guide to mountain weather and snow climates around the world.  
Chapters explore mountain weather, avalanches and snow safety, historical accounts of weather events and snow conditions, and the basics of climate and weather forecasting. Steenburgh explains what creates the best snow for skiing and snowboarding in accurate and accessible language and illustrates his points with 150 color photographs, making 
Secrets of the Greatest Snow on Earth
 a helpful tool for planning vacations and staying safe during mountain adventures. Snowriders, weather enthusiasts, meteorologists, students of snow science, and anyone who dreams of deep powder and bluebird skies will want to get their gloves on 
Secrets of the Greatest Snow on Earth
.
Watch Book Trailer!
(Special thanks to Ski Utah)
Secrets of the Greatest Snow on Earth covers all of the essential topics for Utah powder lovers of every stripe. Jim Steenburgh's dual passion for powder skiing and the science behind the weather that produces Utah's legendary snowfall make him the ultimate authority on 'The Greatest Snow on Earth'.'
—Nathan Rafferty, President, Ski Utah
 
I have eagerly awaited the publication of Jim Steenburgh's book. Jim is one of those popular and charismatic professors with the rare gift of being able to explain complex science in layman's terms while also infecting his audience with his boundless enthusiasm and energy . . . Many of my conversations with him, lectures I've attended, and questions I've asked him are combined into one easy-to-understand book for the general public.'
—Bruce Tremper, Utah Avalanche Center
 
An entertaining, expert discussion on the science behind snow and skiing. A great read for snow lovers and ski enthusiasts alike.'
—Thomas Niziol, Winter Weather Expert at The Weather Channel

'Steenburg shares a career's worth of knowledge in this book. His love of both snow science and skiing are obvious, and he adds humor and personality to the scientific discussion.'
—Amy Zaref, First Tracks!! Online Skiing Magazine
Secrets of the Greatest Snow on Earth will prove to be the primer for debates and inquiries about why Wasatch snow is so great.'
—Onno Wieringa, General Manager, Alta Ski Area
Everything you always wanted to know about how snow forms, and how to follow forecasts so you see ho much and where, is in the book. It's a must have for any fan of snow, sure to get you exctied about winter, and give you an understanding of Utah snow, and a bevy of conversation topics for the chairlift ride.'
—Paul Oelerich, Utah Adventure Journal
Both Steenburgh's scholarly expertise and his experience as an avid skier help make his book about weather a page-turner.'
—Boanerges Lewis, Deseret News
When it comes to snow, the details--both small- and large-scale--do matter. If we all observed our surroundings with as much curiosity and enthusiasm as Steenburgh, the world could be a much better-tended place.'
—Sandra J. Ackerman, American Scientist
For backcountry enthusiasts that find themselves infatuated with weather patterns, snow water equivalents, micro-climates and Utah, this book is a dream come true.'
—Amos Horn, The Backcountry Skiing Blog
Jim Steenburgh is professor of atmospheric science at the University of Utah. An avid backcountry and resort skier and creator of the popular blog Wasatch Weather Weenies, he is a leading authority on mountain weather and snowstorms and led the award-winning numerical weather prediction team for the 2002 Olympic Winter Games.  His research on snow, winter storms, and forecasting has been featured by The Weather Channel, New York Times, USA Today, and Salt Lake Tribune.

Find what you're looking for...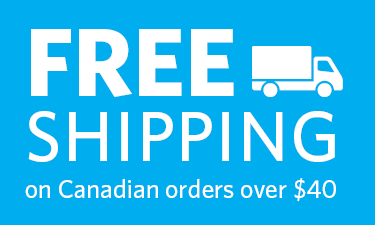 Publishers Represented
UBC Press is the Canadian agent for several international publishers. Visit our
Publishers Represented
page to learn more.