11 color, 12 b&w illustrations, 2 maps
$80.00

Back Order
Ships in 4-6 weeks.
GO TO CART
Shipped but Not Sold
Material Culture and the Social Protocols of Trade during Yemen's Age of Coffee
University of Hawai'i Press
In the early decades of the eighteenth century, Yemen hosted a bustling community of merchants who sailed to the southern Arabian Peninsula from the east and the west, seeking and offering a range of commodities, both luxury and mundane. In Shipped but Not Sold, Nancy Um opens the chests these merchants transported to and from Yemen and examines the cargo holds of their boats to reveal the goods held within. They included eastern spices and aromatics, porcelain cups and saucers with decorations in gold from Asia, bales of coffee grown in the mountains of Yemen, Arabian horses, and a wide variety of cotton, silk, velvet, and woolen cloth from India, China, Persia, and Europe; in addition to ordinary provisions, such as food, beer, medicine, furniture, pens, paper, and wax candles.
As featured in the copious records of the Dutch and English East India Companies, as well as in travel accounts and local records in Arabic, these varied goods were not just commodities intended for sale in the marketplace. Horses and textile banners were mobilized and displayed in the highly visible ceremonies staged at the Red Sea port of Mocha when new arrivals appeared from overseas at the beginning of each trade season. Coffee and aromatics were served and offered in imported porcelain and silver wares during negotiations that took place in the houses of merchants and officials. Major traders bestowed sacks of spices and lavish imported textiles as gifts to provincial governors and Yemen's imam in order to sustain their considerable trading privileges. European merchants who longed for the distant comforts of home carried tables and chairs, along with abundant supplies of wine and spirits for their own use and, in some cases, further distribution in Yemen's ports and emporia.
These diverse items were offered, displayed, exchanged, consumed, or utilized by major international merchants and local trade officials in a number of socially exclusive practices that affirmed their identity, status, and commercial obligations, but also sustained the livelihood of their business ventures. Shipped but Not Sold posits a key role for these socially significant material objects (many of which were dispatched across oceans but not intended only for sale on the open market) as important signs, tools, and attributes in the vibrant world of a rapidly transforming Indian Ocean trading society.
In this well-illustrated, meticulously researched, and highly readable volume, Um draws on the theories and the scholarship of economic history, art history, and archaeology to give a penetrating glimpse into an early eighteenth-century world of trade at one of its intersections—at a place that was both remote and yet connected to the outside world by sea.
Shipped but Not Sold represents a significant shift in focus on the substance, role, and implications of exchanged objects. Rather than simply presenting a local history of trade in Yemen, Um turns our attention to imported goods that were removed from the market and used for different, if equally revealing, purposes than those implied if they were considered as mere objects of commerce. Following their trajectory as gifts, objects of ceremony, and displays leads to discoveries of important social and cognitive processes related to the encounter between Yemenis and their many partners in exchange.
This book demonstrates perfectly that 'global history on a small scale' can help to look closely at the structural mechanics of cross-cultural encounters that were rooted in a single place, but closely connected to other locations around the globe. It further suggests that interdisciplinary methods can help to open up a new set of questions that Indian Ocean studies, with their long-standing quantitative trends, have long avoided.
Nancy Um is associate professor in the Department of Art History at Binghamton University.
Find what you're looking for...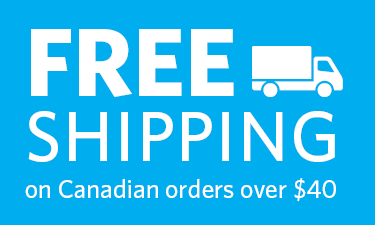 Publishers Represented
UBC Press is the Canadian agent for several international publishers. Visit our
Publishers Represented
page to learn more.