Slow Fuse of the Possible
A Memoir of Poetry and Psychoanalysis
West Virginia University Press
"Daniels is a keen observer of visceral moments and powerful emotions." —Kirkus Reviews
"A book of burning soulfulness." —Edward Hirsch
An engrossing and beautifully crafted memoir of imagination, obsession, and disaster from the couch of old-fashioned four-times-a-week psychoanalysis.Slow Fuse of the Possible
is a poet's narrative of a troubled psychoanalysis. It is also a commanding meditation on the powers of language, for good and for ill.
From the beginning of their time together, it is clear that the enigmatic analyst and Daniels are not a good match, yet both are determined to continue their work—the former in nearly complete silence, and the latter as best she can with the tools at her disposal: careful attention to language, deep reading, and literary imagination. Throughout, the story is filtered through the mind of Emily Dickinson, whose poetry Daniels uses as a fulcrum for the interpretation of her own experience. The book is saturated with Dickinson's verse, and Dickinson is an increasingly haunting presence as crises emerge and the author unravels.
This compelling lyric memoir, so richly steeped in all facets of language and the literary, allows readers a glimpse into the mind of a renowned poet, revealing the dazzling and anguished connections between poetry and psychoanalysis.
Daniels is a keen observer of visceral moments and powerful emotions.'
Kirkus Reviews 'Kate Daniels has transformed a painfully failed analysis into an unlikely, original, and successful book, a compellingly personal and brave study of poetry and psychoanalysis, her interrelated passions, which she treats with a mixture of wry poignance and deep devotion. Slow Fuse is a book of burning soulfulness.'
Edward Hirsch, author of 100 Poems to Break Your Heart
A searching, scorching account of psyche, psychoanalysis, and life. Through Kate Daniels we appreciate the gift of poetic creation in the midst of destructive moments.'
Michael Eigen, author of The Challenge of Being Human, The Sensitive Self, and Contact with the Depths
Her continual emphasis on language is no accident: she shows the ways in which the processes of analysis and writing mirror and inform each other, delving as they do into what's figurative and metaphorical. Slow Fuse of the Possible is a compelling memoir about tense and turbulent experiences within an analysis relationship.'
Foreword Reviews

'It is a fascinating book—amazing in its candor and its ability to capture the flow of free association, like pinning down an ocean wave. Certainly, it offers a new way to think about poetry.'
Chapter 16

'Beautiful and harrowing. . . . A compulsively readable, brave document that allows the reader to enter into Daniels's world of words in a way that is moving and enriching.'
Emily Dickinson International Society Bulletin
Kate Daniels is the author of six poetry collections, including In the Months of My Son's Recovery. A former Guggenheim Fellow, she is the Edwin Mims Professor of English at Vanderbilt University. She teaches writing at the Washington-Baltimore Center for Psychoanalysis and is a former poet in residence at Duke Medical and Vanderbilt Medical.
Preface
Chapter 1
Chapter 2
Chapter 3
Chapter 4
Chapter 5
Chapter 6
Chapter 7
Chapter 8
Chapter 9
Chapter 10
Chapter 11
Chapter 12
Chapter 13
Chapter 14
Chapter 15
Chapter 16
Chapter 17
Chapter 18
Chapter 19
Chapter 20
Chapter 21
Chapter 22
Chapter 23
Chapter 24
Chapter 25
Chapter 26
Afterward and Acknowledgments
Notes
Permissions
Find what you're looking for...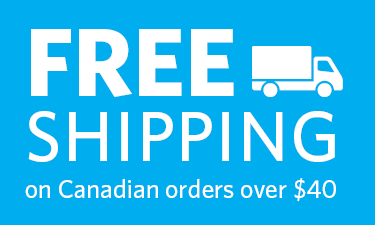 Stay Informed
Receive the latest UBC Press news, including events, catalogues, and announcements.
Publishers Represented
UBC Press is the Canadian agent for several international publishers. Visit our
Publishers Represented
page to learn more.