28 b&w illustrations, 1 map
CA$34.95

Back Order
Ships in 4-6 weeks.
CA$90.00

Back Order
Ships in 4-6 weeks.
GO TO CART
Song King
Connecting People, Places, and Past in Contemporary China
University of Hawaii Press
When itinerant singers from China's countryside become iconic artists, worlds collide. The lives and performances of these representative singers become sites for conversations between the rural and urban, local and national, folk and elite, and traditional and modern. In Song King: Connecting People, Places, and Past in Contemporary China, Levi S. Gibbs examines the life and performances of "Folksong King of Western China" Wang Xiangrong (b. 1952) and explores how itinerant performers come to serve as representative symbols straddling different groups, connecting diverse audiences, and shifting between amorphous, place-based local, regional, and national identities. Moving from place to place, these border walkers embody connections between a range of localities, presenting audiences with traditional, modern, rural, and urban identities among which to continually reposition themselves in an evolving world.
Born in a small mountain village near the intersection of the Great Wall and the Yellow River in a border region with a rich history of migration, Wang Xiangrong was exposed to a wide range of songs as a child. The songs of Wang's youth prepared him to create a repertoire of region-representing pieces and mediate between regions, nations, and multinational corporations in national and international performances. During the course of a career that included meeting Deng Xiaoping in 1980 and running with the Olympic torch in 2008, Wang's life, songs, and performances have come to highlight various facets of social identity in contemporary China. Drawing on extensive fieldwork with Wang and other professional folksingers from northern Shaanxi province at weddings, Chinese New Year galas, business openings, and Christmas concerts, Song King argues that songs act as public conversations people can join in on. As song kings and queens fuse personal and collective narratives in performances of iconic songs, they provide audiences with compelling models for socializing personal experience, negotiating a sense of self and group in an ever-changing world.
Levi S. Gibbs has written the most in-depth investigation yet attempted of the phenomenon of the 'song king' in China. These are singers celebrated for their iconic status within their song tradition. This is also the first study to explore in detail how the song king in contemporary China navigates the arduous journey from a rural area to the national and even the international stage. Gibbs places his chosen case study, a singer called Wang Xiangrong, within the context of what is perhaps the most important social trend in contemporary China, the transformation of vast rural areas into urban conurbations and the migration of rural populations to urban areas.
Wang Xiangrong is the name of a master Chinese folk-song performer, or 'song king' (gewang), from Northern Shaanxi Province. Based on the example of this individual, the author brilliantly analyzes the role of the song kings and their female counterparts, song queens (gehou), in Chinese society. The introduction sets out the framework and aims in considerable detail. . . . I recommend this book strongly. It is very well-documented, reliable, analytical, and thoughtful but also full of empathy and feeling. It shows a deep concern for its subject, Wang Xiangrong, but also broad-ranging and theoretical analysis of Chinese society and history. Although highly specialized, it is also written in an accessible style and will interest all those fascinated by China and by the intersection between art and social life.
Levi S. Gibbs is assistant professor of Chinese in the Department of Asian and Middle Eastern Languages and Literatures at Dartmouth College.
Find what you're looking for...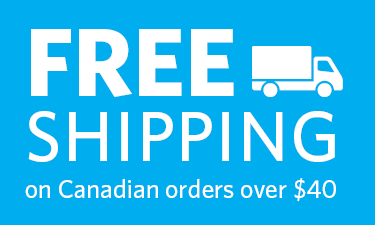 Stay Informed
Receive the latest UBC Press news, including events, catalogues, and announcements.
Publishers Represented
UBC Press is the Canadian agent for several international publishers. Visit our
Publishers Represented
page to learn more.