$48.95

Back Order
Ships in 4-6 weeks.
GO TO CART
Southern Paiute
A Portrait
Utah State University Press
Now little recognized by their neighbors, Southern Paiutes once had homelands that included much of the vast Colorado Plateau, Great Basin, and Mojave Desert. From the Four Corners' San Juan River to California's lower Colorado, from Death Valley to Canyonlands, from Capitol Reef to the Grand Canyon, Paiutes lived in many small, widespread communities. They still do, but the communities are fewer, smaller, and mostly deprived of the lands and resources that sustained traditional lives.
To portray a people and the individuals who comprise it, William Logan Hebner and Michael L. Plyler relay Paiute voices and reveal Paiute faces, creating a space for them to tell their stories and stake claim to who they once were and now are.
In this carefully-wrought book, thirty unforgettable Southern Paiute people speak to us.  Logan Hebner is our guide, our Studs Terkel—unfailingly generous and warm.  Hebner asks: 'Why, in all this time, has nobody simply asked the Southern Paiute for their stories?'  Hebner did just that, and in doing so, he was able to record stories that exist nowhere else in print, interviewing elders who remember tales told to them by their grandparents—taking us right back to the 19th century.  We listen to the full sweep of tragedy and restoration in the life of this often-neglected Southwestern tribe as they 'tell their own histories.'

Hebner's persistence over twenty years pays off splendidly.  He is a fine, humorous, and observant writer, sharing intimate scenes from his fieldwork and taking care to provide trustworthy and wide-ranging historical and anthropological context. Michael Plyler's quiet portraits reflect the same honorable approach. In moving and eloquent words, the Southern Paiute share with us the forgotten 'clues to who they were, who they remain, how they've survived, and what will carry them into the future.'

Stephen Trimble, author of The People: Indians of the American Southwest
William Logan Hebner moved to southwest Utah in 1981, opening an award-winning restaurant and working as a river guide. He met his wife Angie on a peace walk from Leningrad to Moscow in 1987, and together they founded International Legislative Exchange, working with new parliaments emerging from ex-Soviet republics. With their sons, Jordan and Sean, they live on a mesa overlooking Zion canyon. Hebner has published in High Country News, Best of Writers at Work, and Northern Lights.
Michael L. Plyler has been photographing for over thirty years. In1993 he was awarded a Visual Artist Fellowship from the Utah Arts Council. His work has been exhibited both nationally and internationally, has won awards, and is held in numerous collections. Plyler was the photographer for the books Pioneer Voices of Zion Canyon and Zion Canyon: A Storied Land. He presently is director of the Zion Canyon Field Institute.
Find what you're looking for...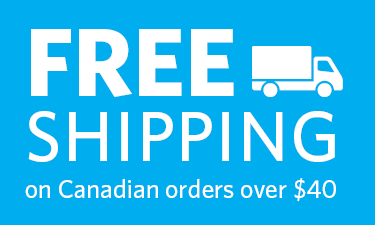 Publishers Represented
UBC Press is the Canadian agent for several international publishers. Visit our
Publishers Represented
page to learn more.