27 b&w photos, 3 illus., 4 maps
Sovereignty and Command in Canada–US Continental Air Defence, 1940–57
The 1940 Ogdensburg Agreement entrenched a formal defence relationship between Canada and the United States – but was Canadian sovereignty protected in this seemingly unequal partnership?
Sovereignty and Command in Canada–US Continental Air Defence, 1940–57 documents the close and sometimes fractious air defence relationship between the two countries. Drawing on untapped archival material, Richard Goette challenges prevailing perceptions of eroded Canadian sovereignty. He argues instead that a functional military transition from an air defence system based on cooperation to one based on integrated and centralized command and control under NORAD allowed Canada to retain command of its forces and thus protect its sovereignty. Compromises between Canadian, American, and British military cultures, operational and doctrinal factors, Canadian sensitivities, and cordial professional working relationships all had roles to play in this transition.
Goette combines historical narrative with a conceptual analysis of sovereignty, command and control systems, military professionalism, and civil-military relations. In the process, he provides essential insights into the Royal Canadian Air Force's paradigm shift away from its Royal Air Force roots toward closer ties with the United States Air Force and the role of the nation's armed forces in safeguarding its sovereignty.
This book will appeal to military and air force historians in the Five Eyes nations; military educators; military and civilian students; military professionals; and aviation and air force enthusiasts. More broadly, those interested in war and society, military history, and Canadian-American relations will find it illuminating.
Goette has successfully produced a deeply researched work that is the first significant study of the development of Canadian-US continental defense in the post-Second World War era and, as such, it will remain the go-to book for those looking to understand the origins of this unique relationship for the foreseeable future.
Richard Goette's book is clearly a labor of love. Goette is a historian and airpower expert, and this book represents a deep dive into the decisions and debates between 1940 and 1957 that created the command and control (C2) architecture of the North American Air Defense Command (NORAD) (now North American Aerospace Defense Command).
This book is essential reading for students and scholars alike, providing an invaluable account of North American continental air defence in the early years of the Cold War. It makes significant contributions to the understanding of subsequent and contemporary bilateral Canada–US military linkages and the character of military professionalism and civil-military relations in Canada.
Richard Goette has written the most thorough study of Canada–US command and control defence relations to date. With the evolution of Canada–US defence cooperation re-emerging as a topic of discussion, this book offers a timely examination of the role Canadian military officials played in protecting Canadian sovereignty from the end of the Second World War through to the establishment of NORAD.
Everyone engaged in, or studying, North American defence should read this book.
Richard Goette is an air power academic and Canadian air force historian who is an assistant professor in the Royal Military College of Canada's Department of Defence Studies located at the Canadian Forces College in Toronto. He is an associate editor-in-chief of the RCAF Association's flagship publication, Airforce magazine, and also a research associate with the Laurier Centre for Military Strategic and Disarmament Studies in Waterloo. Dr. Goette was recently awarded a Commander of the RCAF Commendation for contributions to Canadian air power and RCAF history and heritage research, publications, and professional military education.
Foreword
By Lieutenant-General Pierre St-Amand
Introduction
1 Command and Control, Sovereignty, Civil–Military Relations, and the Profession of Arms
2 Command and Control Culture and Systems
3 Wartime Planning for Command and Control
4 Wartime Operational Level Command and Control
5 Replacing ABC-22
6 Organizing and Coordinating Canada–US Air Defences
7 The US Northeast Command
8 Integrating North American Air Defences under Operational Control
Conclusion
Appendices; Notes; Selected Bibliography; Index
Related Titles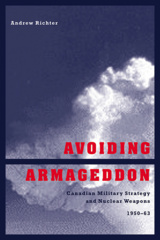 Avoiding Armageddon
Canadian Military Strategy and Nuclear Weapons, 1950-1963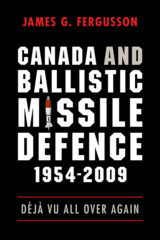 Canada and Ballistic Missile Defence, 1954-2009
Déjà Vu All Over Again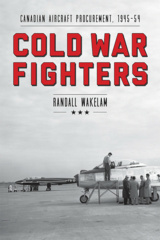 Cold War Fighters
Canadian Aircraft Procurement, 1945-54
Canada's Mechanized Infantry
The Evolution of a Combat Arm, 1920–2012
‹
›
Find what you're looking for...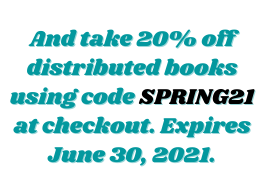 Publishers Represented
UBC Press is the Canadian agent for several international publishers. Visit our
Publishers Represented
page to learn more.