Spirituality and Art Therapy
Living the Connection
Jessica Kingsley Publishers
Reflecting the increasing recognition of the importance of the spiritual in healing, Spirituality and Art Therapy is an exciting exploration of the different ways in which the spiritual forms an essential, life-enhancing component of a well-rounded therapeutic approach. The contributors are leading art therapists who write from diverse perspectives, including Christian, Jewish, Buddhist and shamanic. They explain how their own spiritual and creative influences interact, finding expression in the use of art as a healing agent with specific populations, such as bereaved children, emotionally disturbed adolescents, and the homeless. The relationships between spirituality and visual art, art therapy and transpersonal psychology are examined. Story and image are interwoven in the spiritual journeys of therapists and clients, and suggested creative exercises make this an accessible, practical resource for those who desire to understand and execute an holistic method of therapy. Arguing that art therapists can mediate between the sacred and the mundane, this pioneering book is an affirmation of the transformative power of art therapy.
'The book has obvious relevance for art therapists, whether for classroom or personal use, as well as for teachers and artists. For practitioners of spiritual traditions, this book provides a view into the ways that spiritual ideas can inform and motivate practical work in the world, forming the foundation of a healing practice.'- Religious Studies Review'This anthology is perhaps the first to chart the territory of applying spiritual experiences to art therapy. Each chapter contributes to the development of an understanding of how art creates meaning and is a gift for life which transcends the limits of therapeutic programmes. I found a great deal here of practical use and would recommend this book to practitioners seeking to enhance the depth of their clients' creativity.'- British Journal of Occupational Therapy'Spirituality and Art Therapy is a compelling synthesis of enlightenment. I have been waiting years for a book like this - for both personal and professional use. Thank you for filling a void in the area of art therapy with this collection of wonderful insights.'- Brian Luke Seaward'This book is as practical as it is inspiring.'- Deborah Bowman, Naropa University'This is an important book for anyone using art for healing. It has the added dimension of providing tools for the spiritual search. I recommend it highly.'- Lucia Capacchione
Mimi Farrelly-Hansen, artist, art therapist and licensed professional counselor, is founder and current adjunct faculty member of the Art Therapy and Transpersonal Counseling Psychology program at Naropa University, Boulder, Colorado. For the last eighteen years she has provided art therapy services for sexually abused clients (children, adults and couples), transracially adopted children, and participants in spiritual growth retreats and workshops.
Foreword. 1. Prayers, sacraments, grace. Catherine Moon, School of the Art Institute, Chicago, Illinois. 2. Each time a new breath: Buddhism, art and healing. Bernie Marek, Naropa University, Colorado. 3. Emuna and Tikva: Art therapy from a Jewish perspective. Edit Zaphir-Chasman, Art Therapist, East Bay, California. 4. The yoga of art and the creative process: Listening to the divine. Michael Franklin, Naropa University, Colorado. 5. Pilgrimage: Celtic spirituality revisited. Cam Busch, Art Therapist, Chattanooga, Tennessee; National Arts in Healthcare consultant, USA. 6. Nature: Art therapy in partnership with the earth. Mimi Farrelly-Hansen, Naropa University, Colorado. 7.Art, nature and aging: A shamanic perspective. Madeline Rugh, University of Alberta, Canada. 8. Loving body is embracing spirit: Coming home stories. Suzanne Lovell, Sonoma State University. 9. The heart of the lion: Joining community through the act of making art. Janis Timm-Bottos, ArtStreet Studios, Albuquerque, New Mexico. 10. Inner necessity/Inner order. Carol Sagar, Art Therapist, Norfolk, England. Afterword. Appendix. References. Index.
Find what you're looking for...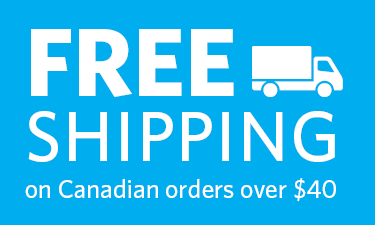 Stay Informed
Receive the latest UBC Press news, including events, catalogues, and announcements.
Publishers Represented
UBC Press is the Canadian agent for several international publishers. Visit our
Publishers Represented
page to learn more.