$55.95

Back Order
Ships in 4-6 weeks.
GO TO CART
Talking Back
Senior Scholars and Their Colleagues Deliberate the Past, Present, and Future of Writing Studies
Utah State University Press
In Talking Back, a veritable Who's Who of writing studies scholars deliberate on intellectual traditions, current practices, and important directions for the future. In response, junior and mid-career scholars reflect on each chapter with thoughtful and measured moves forward into the contemporary environment of research, teaching, and service. Each of the prestigious chapter authors in the volume has three common traits: a sense of responsibility for advancing the profession, a passion for programs of research dedicated to advancing opportunities for others, and a reflective sense of their work accompanied by humility for their contributions. As a documentary, Talking Back is the first history of writing studies in autobiography.
 
Contributors: Jo Allen, Ann N. Amicucci, Akua Duku Anokye, Paige Davis Arrington, Doug Baldwin, John C. Brereton, Judy Buchanan, Hugh Burns, Leasa Burton, Ellen C. Carillo, William Condon, Dylan B. Dryer, Michelle F. Eble, Jennifer Enoch, Joan Feinberg, Patricia Friedrich, Cinthia Gannett, Eli Goldblatt, Shenika Hankerson, Janis Haswell, Richard Haswell, Eric Heltzel, Douglas Hesse, Bruce Horner, Alice S. Horning, Asao B. Inoue, Ruth Ray Karpen, Suzanne Lane, Min-Zhan Lu, Donald McQuade, Elisabeth L. Miller, Rebecca Williams Mlynarczyk, Sean Molloy, Les Perelman, Louise Wetherbee Phelps, Stacey Pigg, Sherry Rankins-Robertson, Jessica Restaino, J. Michael Rifenburg, Eliana Schonberg, Geneva Smitherman, Richard Sterling, Katherine E. Tirabassi, Devon Tomasulo, Martha A. Townsend, Mike Truong, Victor Villanueva, Edward M. White, Anne Elrod Whitney, Kathleen Blake Yancey
'The authors in Talking Back offer a rich array of interesting and keenly insightful perspectives on writing studies. These scholars help us understand where they—as well as the field and many of its subfields—have been, where they are now, and where they are headed. We see how these scholars have helped to shape writing studies—and how writing studies has helped to shape their research and teaching. What a delightful read!'
—Duane Roen, Arizona State University

'The perspectives of these elders alone would make an impressive book, but including the dialogue with less seasoned scholars makes this an indispensable collection. We will be talking about Talking Back for a long time to come.'
—Anne Ruggles Gere, University of Michigan
'An excellent primer for curious undergraduates and new graduate students. . .  Overall, this volume provides a road map for emerging research on composition studies.'
—CHOICE
Norbert Elliot is research professor at the University of South Florida and professor emeritus of English at New Jersey Institute of Technology. He is coauthor of Early Holistic Scoring of Writing, with Richard Haswell, and Very Like a Whale: The Assessment of Writing Programs, with Edward M. White and Irvin Peckham, and coeditor of Writing Assessment, Social Justice, and the Advancement of Opportunity, with Mya Poe and Asao B. Inoue,and Talking Back: Senior Scholars and Their Colleagues Deliberate the Past, Present, and Future of Writing Studies, with Alice Horning.
Alice S. Horning is professor emerita of writing and rhetoric/linguistics at Oakland University. Her research is focused on the intersection of reading and writing, concentrating on students' reading difficulties and how to address them in writing courses and across the disciplines. Horning's work has appeared in the major professional journals and in books published by Parlor Press and Hampton Press. Her most recent book is Literacy Then and Now, published by Peter Lang. Her current project is titled Literacy Heroines: Women and the Written Word. She is editor of the Studies in Composition and Rhetoric book series for Peter Lang.
Find what you're looking for...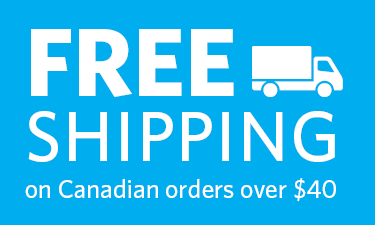 Publishers Represented
UBC Press is the Canadian agent for several international publishers. Visit our
Publishers Represented
page to learn more.