The Art of Resistance
Painting by Candlelight in Mao's China
University of Washington Press
The Art of Resistance surveys the lives of seven painters – Ding Cong (1916-2009), Feng Zikai (1898-1975), Li Keran (1907-89), Li Kuchan (1898-1983), Huang Yongyu (b. 1924), Pan Tianshou (1897-1971), and Shi Lu (1919-82) – during China's Cultural Revolution (1966-1976), a time when they were considered counterrevolutionary and were forbidden to paint. Drawing on interviews with the artists and their families and on materials collected during her visits to China, Shelley Drake Hawks examines their painting styles, political outlooks, and life experiences
These fiercely independent artists took advantage of moments of low surveillance to secretly "paint by candlelight." In doing so, they created symbolically charged art that is open to multiple interpretations. The wit, courage, and compassion of these painters will inspire respect for the deep emotional and spiritual resonance of Chinese art.
Through poetic images in calligraphic and pictorial forms, Chinese artists have reacted to state tyranny for centuries, expressing in their works oblique political and social critiques. Mountains, rivers, waterfalls, flowers, trees, buffaloes, horses, birds, and insects – the staple subjects of traditional ink painting – were not what they seemed at first sight. Especially in times of repression, they became powerful symbols of resistance. Hawks evocatively explores the tragic experience of seven prominent modern Chinese painters during the Cultural Revolution. Chapter after chapter, we witness a crescendo of horrors and hope. In the midst of the 'ten years of bitterness,' subjected to unspeakable humiliations and physical brutality, these artists gained 'something intense, shining, and growing,' as famous novelist Ba Jin put it. By resisting, they produced – often secretly – new forms of modern Chinese art, infusing traditional themes with new blood. Relying on visual analysis, written records, and interviews with the painters, their descendants, friends, and students, Hawks deftly uncovers for the Western public these artists' vital connection with the deep moral and aesthetic roots of Chinese literati painting, in their search for new ways to express Chinese modernity.
Written with grace and keen insight, this work illuminates unexpected aspects of China's culture, while adding a new dimension to global discourse about the role of art in times of historical trauma. Hawks offers startlingly new visual evidence for spiritual resistance in Mao's China, which will enable readers to think afresh about the Nazi Holocaust and Stalin's reign of terror as well. This book accomplishes a rare feat: it addresses both art and history compellingly in a way that enriches both disciplines.
Shelley Drake Hawks teaches art history and world history at Middlesex Community College in Massachusetts.
Preface
Chronology of Major Events
Introduction: Painting by Candlelight in Mao's China
Part 1: Cartoonists
1 Ding Cong's True Story of the Outcast Ah Q
2 Feng Zikai Protests the Giant Hedge Cutters
Part 2: Academy Painters and a President
3 Li Keran's Luminous Path through Mountains
4 Li Kuchan's Eagle Gazes Far
5 Huang Yongyu's Eye Talk
6 Pan Tianshou's Nocturne for a Plum Tree
Part 3: Communist Idealist Shi Lu
7 Inside the Secret Notebook
8 At Cliff 's Edge
9 From Trauma to Recovery
Conclusion
Appendix: Poems from Shi Lu's Secret Notebook, ca. 1973–75
Notes; Glossary; Bibliography; Index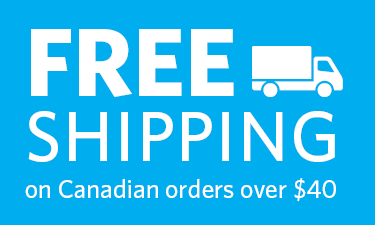 Find what you're looking for...
Publishers Represented
UBC Press is the Canadian agent for several international publishers. Visit our
Publishers Represented
page to learn more.