The Creole Rebellion
The Most Successful Slave Revolt in American History
University of New Mexico Press
The Creole Rebellion tells the suspenseful story of a successful mutiny on board the slave ship Creole. En route for a New Orleans slave-auction block in November 1841, nineteen captives mutinied, killing one man and injuring several others. After taking control of the vessel, mutineer Madison Washington forced the crewmen to sail to the Bahamas. Despite much local hysteria upon their arrival, all of the 135 slaves aboard the ship won their freedom there.

The revolt significantly fueled and amplified the slave debate within a divided nation that was already hurtling toward a Civil War. While this is a book about the United States confronting the ugly and tumultuous issue of slavery, it is also about the 135 enslaved men and women who were unwilling to take their oppression any longer and rose up to free themselves in a bloody fight. Part history, part adventure, and part legal drama, Bruce Chadwick chronicles the most successful slave revolt in the pages of American history.
The Creole mutiny was a blazing landmark in the torturous journey toward the abolition of slavery in the United States. This informative and well-written book provides a rendering of this turning point that must not only be read, but studied.'--Gerald Horne, author of Negro Comrades of the Crown: African Americans and the British Empire Fight the U.S. Before Emancipation
One of the most dramatic events in the sorry history of American slavery was the 1841 successful revolt on board the slave-trading ship Creole. Overpowering the ship's crew and sailing to the British Bahamas, over one hundred slaves found freedom. In this eminently readable and meticulously researched book, Bruce Chadwick examines the revolt as well as its political, legal, and diplomatic fallout. This will be the definitive study for years to come.'--Kerry Walters, author of American Slave Revolts and Conspiracies: A Reference Guide
Bruce Chadwick is a historian who never forgets that his chief task is to tell a good story. The story of the Creole, no doubt the most successful of all slave insurrections, presents what may be one of the few bright spots in the grim history of American slavery. It is fascinating in itself, but it also illuminates the other slave insurrections, on land and sea, of which too many Americans might otherwise be unaware.'--Michael Aaron Rockland, author of An American Diplomat in Franco Spain
Bruce Chadwick is a history professor at New Jersey City University and a retired part-time lecturer at Rutgers University. He is the author of thirty books, including several books on the Antebellum and Civil War periods. His most recent book is Law & Disorder: The Chaotic Birth of the NYPD.
Find what you're looking for...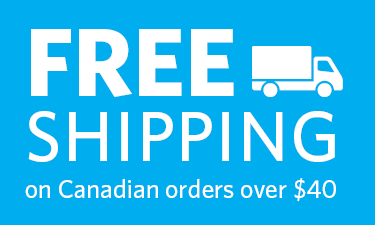 Publishers Represented
UBC Press is the Canadian agent for several international publishers. Visit our
Publishers Represented
page to learn more.