The Folkloresque
Reframing Folklore in a Popular Culture World
Utah State University Press
This volume introduces a new concept to explore the dynamic relationship between folklore and popular culture: the "folkloresque." With "folkloresque," Foster and Tolbert name the product created when popular culture appropriates or reinvents folkloric themes, characters, and images. Such manufactured tropes are traditionally considered outside the purview of academic folklore study, but the folkloresque offers a frame for understanding them that is grounded in the discourse and theory of the discipline.
Fantasy fiction, comic books, anime, video games, literature, professional storytelling and comedy, and even popular science writing all commonly incorporate elements from tradition or draw on basic folklore genres to inform their structure. Through three primary modes—integration, portrayal, and parody—the collection offers a set of heuristic tools for analysis of how folklore is increasingly used in these commercial and mass-market contexts.
The Folkloresque challenges disciplinary and genre boundaries; suggests productive new approaches for interpreting folklore, popular culture, literature, film, and contemporary media; and encourages a rethinking of traditional works and older interpretive paradigms.
 
Contributors: Trevor J. Blank, Chad Buterbaugh, Bill Ellis, Timothy H. Evans, Michael Dylan Foster, Carlea Holl-Jensen, Greg Kelley, Paul Manning, Daniel Peretti, Gregory Schrempp, Jeffrey A. Tolbert
I can envisionThe Folkloresque functioning as a manifesto that enables folklorists to join conversations about contemporary culture that we should have been a part of right along. . . . At stake, perhaps, is nothing less than the revitalization and reintegration of an increasingly marginalized discipline.'
—Russell Frank, Pennsylvania State University

'To call [The Folkloresque] thought provoking is a bit of an understatement. It is one of those rare academic tomes that strikes a responsive chord deep within the reader, challenging her or his conceptualizations of the study of folklore. . . . [the book] gives the field of cultural studies an invaluable present, namely a new theoretical concept with which to thoroughly enrich the scholarship of the study of both folklore and popular culture.'
—Popular Culture Studies Journal'With their anthology, Foster and Tolbert provide us with a fresh conceptual framework and apparatus to approach popular cultural works from a distinctly folkloristic perspective. As a gambit conceived to revise folkloristic terminology, this book is undoubtedly topical and promising, and the writers are successful in assuring the reader of the necessity of the notion of the folkloresque.'
—Elore

'This book will be important to those who study folklore and those studying the underpinnings and creations of popular culture. . . . Expanding the discipline to include the folkloresque is a positive move within the contemporary and rapidly expanding technological framework in which folklore now is recurrently manifested.'
—Western Folklore'[A] rich volume . . . . the editors and contributors have succeeded in offering and demonstrating the folkloresque not as a key but as an effective tool that can be used to pry open many of the most important yet difficult issues in the study of folklore in a popular culture world.'
—Fabula

'Foster and Tolbert's attention to the folkloresque sparks a conversation about authenticity and audience, one that has been long overdue in folklore scholarship, particularly in relation to contemporary texts and popular culture. The Folkloresque is a start, to what one can hope, will be many volumes that work to bring folklore studies into the twenty-first century.'
—Marvels & Tales

'Foster's introduction, 'The Challenge of the Folkloresque', is undoubtedly going to be one of
the most read essays in contemporary folklore studies in the near future.'
—Folkore
 
Michael Dylan Foster is associate professor of folklore and East Asian languages and cultures at Indiana University. He is the author of Pandemonium and Parade: Japanese Monsters and the Culture of Yokai, The Book of Yokai: Mysterious Creatures of Japanese Folklore, and numerous articles on folklore, literature, and media.
Jeffrey A. Tolbert is assistant professor of American Studies at Penn State Harrisburg. His research focuses on supernatural belief, and his dissertation examines belief and the landscape in contemporary Ireland. His broader research interests include folklore and popular culture, especially video games, and supernatural traditions in new/digital media, such as the Slender Man Internet phenomenon.
Find what you're looking for...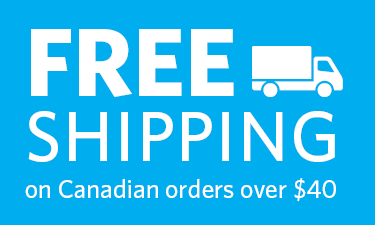 Stay Informed
Receive the latest UBC Press news, including events, catalogues, and announcements.
Publishers Represented
UBC Press is the Canadian agent for several international publishers. Visit our
Publishers Represented
page to learn more.