The Hormone Factor in Mental Health
Bridging the Mind-Body Gap
Jessica Kingsley Publishers
Endocrine imbalances can cause a whole host of physical and mental health problems. Yet, there is currently no definitive source of information that shows how hormones can bridge the gap between mental health and medical health modalities.
This book is a bold crossover between the disciplines of medical and mental health, exploring the understanding that some of the major mental diagnoses belong not only to the field of mental health but also to that of medicine. Clients with depression, anxiety, sexual dysfunction, infertility, suicidality, anger and rage, fatigue, apathy, cognitive impairments, confusion, eating disorders, and poor body image may actually be presenting symptoms of hormonal disorders. Beginning with patient stories that display the devastating effects of misdiagnosis and the struggle to obtain the correct treatment, it provides members of the mental health profession with an authentic understanding of the impact of endocrine imbalances and disorders. With contributions from some of the world's most respected physicians, psychiatrists and psychotherapists, it provides accurate medical and psychological information about hormone imbalances and disorders, how to recognise the signs in patients, and how to treat them effectively.
A comprehensive resource that provides all the information needed to identify endocrine disorders in patients successfully; this book will be of immeasurable value to clinical psychologists, marriage and family therapists, social workers, doctors, nurses and mental health clinicians.
"Linda Rio has managed to skilfully delve into the black box that guides our thoughts and feelings. With support from experts across the globe, this book covers the history, current knowledge, and future challenges in understanding the hormonal connections. I highly recommend it for anyone with immediate or remote interest into what makes us tick." – Shereen Ezzat, MD, Professor of Medicine & Oncology, University of Toronto
Linda M. Rio, MA, is a Marriage and Family Therapist (MFT) at New Beginnings Counseling Center, Camarillo, California. She was the first mental health professional to serve on the non-profit organization, Pituitary Network Association's Board of Directors, and currently serves as their Director of Professional and Public Education. She has been an invited speaker for national, state, and local conferences, graduate and post-graduate educational institutions and others including: The American Association for Marriage and Family Therapy (AAMFT) and The Collaborative Family Healthcare Association (CFHA). Linda served as President of the American Association for Marriage and Family Therapy, California Division (AAMFT-CA), and Secretary of the board for the California Association of Marriage and Family Therapists (CAMFT). She is a member of the Association for Collaborative Medical Care, AAMFT, CAMFT, Association for Play Therapy (APT) and International Association of Eating Disorders Professionals (IAEDP). She has authored professional journal articles on the topics of pituitary disorders, child and adult trauma, and play therapy with children, as well as articles for the popular press. She co-authored, with her daughter, Tara Rio-Lorenze, The Anorexia Diaries: Triumph of a Mother and Daughter over Teenage Eating Disorders (Rodale, 2003) for which she received the CAMFT Clark Vincent Award in 2004 for her literary contributions to the field of Marriage and Family Therapy.
Preface. Linda M. Rio, Marriage and Family Therapist, New Beginnings Counseling Center; Director, Professional and Public Education, Pituitary Network Association. List of Contributors. Introduction. Historical Perspectives and Modern Findings in Physical and Mental Health: The Role of the Endocrine System and the Prevalence of Pituitary Disorders. Lewis S. Blevins, Director, California Center for Pituitary Disorders, University of California, San Francisco. Linda M. Rio. 1. The History of the Pituitary. Lorin Michel, Medical Writer, Southern California. 2. Patient and Family Stories: In Their Own Words. Linda M. Rio. 3. Stress, Trauma and the Impact on the Pituitary. Eva Kassi, Assistant Professor, National University of Athens. Gregory Kaltsas, Associate Professor, National University of Athens. George Chrousos, Professor and Chairman, First Department of Pediatrics, Athens University Medical School. 4. Psychological Factors and Pituitary Disease: The Chicken and the Egg. Luis G. Sobrinho, Portuguese Cancer Institute, Lisbon, Portugal. 5. Clinical Case Studies: Endocrine and Psychological Factors Intertwined. Linda M. Rio. 6. Hormonal Disorders and the Therapist. Jamie E. Banker, Director, Counseling Psychology Masters Program, Assistant Professor of Psychology, California Lutheran University. Aimee Burke Valeras, NH Dartmouth Family Medicine Residency and Leadership Preventive Medicine Residency, Concord Hospital Family Health Center, USA. Linda M. Rio. 7. Women's Hormonal Health. Ingrid A. Rodi, Clinical Faculty, UCLA School of Medicine. 8. Men's Hormonal Health. Niloufar Ilani, Professional Staff Association, Harbor-UCLA. 9. Child and Adolescent Hormonal Health. Mitchell E. Geffner, Saban Research Institute, Children's Hospital Los Angeles, Keck School of Medicine of USC. Patrice M. Yasuda, Assistant Professor of Clinical Pediatrics, Keck School of Medicine of USC. Alexis Deavenport, Master Certified Health Education Specialist, Department of General Pediatrics, Children's Hospital Los Angeles. 10. Specific Endocrine and Neuroendocrine Disorders: Physical, Emotional, Cognitive and Relationship Aspects. Adriana G. Ioachimescu, Co-Director, Emory Neuroendocrine Pituitary Center. Tina Constantin, Resident Physician, J. Willis Hurst Internal Medicine Residency Program, Emory School of Medicine. 11. Psychiatric Perspectives in Treatment of Hormonal Disorders. Robert S. Hoffman, Assistant Clinical Professor of Psychiatry, UCLA. 12. Living with and Adjusting to Endocrine Disorders. Robert Knutzen, CEO, Chairman of the Board, Co-Founder, Pituitary Network Association. 13. Multi-perspective, Doctor, Patient: Understanding the Patient from the Inside Out. Pejman Cohan, Practicing Endocrinologist, Associate Clinical Professor of Medicine, UCLA. Daniel Kelly, Neurosurgeon, Director, Brain Tumor Center, Saint John's Health Center, Santa Monica, CA. Sharmyn McGraw, Patient Advocate and Spokesperson, John Wayne Cancer Institute, CA. 14. The Nutrition-Endocrine Connection: Out of Chaos into Balance. Carmina Cuilty-McGee, Clinical Nutritionist, Health Coach, Private Practice, USA. 15. So, Where Do We Go From Here? Linda M. Rio. Acknowledgements. Appendix A. Medical Centers Specializing in Pituitary and Neuroendocrine Disorders. Appendix B. Patient Resources. Index.
Find what you're looking for...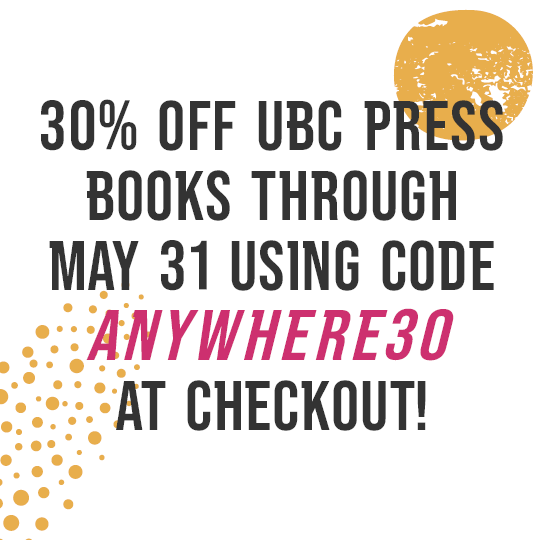 Stay Informed
Receive the latest UBC Press news, including events, catalogues, and announcements.
Publishers Represented
UBC Press is the Canadian agent for several international publishers. Visit our
Publishers Represented
page to learn more.