$28.95

Back Order
Ships in 4-6 weeks.
GO TO CART
The Jewish Oregon Story, 1950-2010
Oregon State University Press
The Jewish Oregon Story traces the history of diverse Jewish Oregonians and their communities during a period of dramatic change. Drawing on archival sources, including a collection of over five hundred oral histories, the book explores how Jewish Oregonians both contributed to and were shaped by the "Oregon Story," a political shift that fueled Oregon's—and particularly Portland's—emerging reputation for progressivism and sustainability.

Six chapters examine a community grappling with, and increasingly embracing, change—from the dramatic national shifts in women's roles and inter-group relations to local issues such as the razing of the historic South Portland Jewish neighborhood. An original community musical, Whatever Happened to Old South Portland?, frames the creation of a new Portland Jewish identity, emerging out of the ashes of South Portland and tapping ethnic expression as an antidote to suburbanization and assimilation. A peek behind the scenes exposes the crucial role of women's voluntarism and traces the impact of women entering the workforce and winning acceptance as equals in organizational and ritual life.

Chapters on involvement in liberal politics and advocacy for Israel explore communal engagement that reflected national trends, but, beginning in the 1980s, were increasingly shaped by emerging local progressivism. A final chapter charts recent shifts in Oregon Jewish geography, demographics, and organizational life, exploring the rebirth of smaller communities and the embrace of post-denominational Jewry, spirituality, and an ethos of environmentalism and inclusion.

The Jewish Oregon Story will be of great interest to the Jewish community in Oregon and the Pacific Northwest and will appeal broadly to all readers of American, Western, and Oregon history, particularly those interested in questions of ethnicity and identity.

Published in Cooperation with the Oregon Jewish Museum and Center for Holocaust Education
This book is clearly a labor of love, and a valuable local resource. It will be of interest primarily to academic libraries developing large collections of local Jewish history."

- Fred Isaac, Association of Jewish Libraries
Filled with historical photos, anecdotes from oral histories, and two Portland rabbis' firsthand accounts of the Six-Day War, The Jewish Oregon Story Illustrates the importance of local culture, politics, and demography to Jewish practices and beliefs. The work is also an insightful look into the social influences of religious practice, Oregon's political timeline, the feminist movement, approaches to Israeli- Palestinian relations, and the diversity of Jewish westerners."
-Michael J. Hamberg, Pacific Northwest Quarterly
Both studies [Embracing a Western Identity and The Jewish Oregon Story] should prove welcome additions to the bookshelves of scholars and others interested in western Jewish history, the history of American Jewish women, and, of course, the history of Jews in Oregon. They both function as solid reference works and can serve as foundational texts in university classrooms, continuing education programs, and other venues where Jews and others study the American Jewish experience. This reviewer is particularly taken with the second volume for the diversity of its topics and the ease with which each chapter can serve as its own discrete article. Nevertheless, both books make an important contribution to our understanding of the Jewish experience in Oregon, the Far West, and in some ways, the United States."
-Erik Greenberg, The American Jewish Archives Journal
Ellen Eisenberg holds the Dwight and Margaret Lear chair in American History at Willamette University, where she has taught since 1990. She is the author of Jewish Agricultural Colonies in New Jersey, 1882–1920; The First to Cry Down Injustice (a 2008 National Jewish Book Award finalist); and Jews of the Pacific Coast, coauthored with Ava F. Kahn and William Toll. The Jewish Oregon Story is the second of her two books on Jews in Oregon. The first, Embracing a Western Identity: Jewish Oregonians, 1849–1950 was published by Oregon State University Press in 2015.
Find what you're looking for...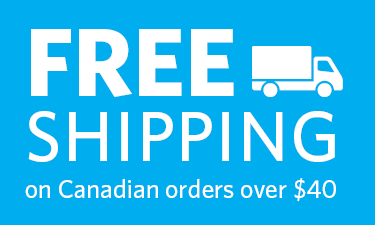 Publishers Represented
UBC Press is the Canadian agent for several international publishers. Visit our
Publishers Represented
page to learn more.