The Jews' Indian
Colonialism, Pluralism, and Belonging in America
The Jews' Indian investigates the history of American Jewish relationships with Native Americans, both in the realm of cultural imagination and in face-to-face encounters. These two groups' exchanges were numerous and diverse, proving at times harmonious when Jews' and Natives people's economic and social interests aligned, but discordant and fraught at other times. American Jews could be as exploitative of Native cultural, social, and political issues as other American settlers, and historian David Koffman argues that these interactions both unsettle and historicize the often triumphant consensus history of American Jewish life. Focusing on the ways Jewish class mobility and civic belonging were wrapped up in the dynamics of power and myth making that so severely impacted Native Americans, this books is provocative and timely, the first history to critically analyze Jewish participation in, and Jews' grappling with the legacies of Native American history and the colonial project upon which America rests.
The Jews' Indian bristles with original insights and suggests new ways of thinking about whiteness, and encounters between settlers and natives, in American history.
A fascinating account…Koffman masterfully reveals the complexities and contradictions in American Jewish inter-ethnic relations. The Jews' Indian raises important questions about Jews' relationships to the project of American colonialism and the politics of race.
A major scholarly contribution, The Jews' Indian is endlessly fascinating and truly original.  Koffman's book is complex, distinctive, and—refreshingly—free of abstract polemics and sterile judgmentalism.
The Jews' Indian represents the best scholarship to date on the complex historical relationship between these two tribal peoples about which little has been written.
A groundbreaking study revealing the tensions of identifying with marginalized peoples while participating in the colonial work of empires, The Jews' Indian has implications for nearly all arenas of Jewish history.
America's Jewish Colonizers,' a conversation with David S. Koffman by Hadas Binyamini
The Jews' Indian examines these scenarios of cultural exchange, borrowing, and appropriation with sensitivity and a researcher's skill and patience.
DAVID S. KOFFMAN is an assistant professor of history at York University in Toronto, Canada. He is also the editor-in-chief of the journal Canadian Jewish Studies / Études juives canadiennes.
 
Related Titles
Borrowed Power
Essays on Cultural Appropriation
Edited by Bruce Ziff
Chosen Capital
The Jewish Encounter with American Capitalism
Edited by Rebecca Kobrin Contributions by Jonathan Sarna, Daniel Soyer, Jeffrey Shandler, Jon Pollack, David S. Koffman, Ira Katznelson, Daniel Katz, Phyllis Dillon, Andrew Godley, Andrew Dolkart, Marni Davis, Jonathan Karp, Eli Lederhendler, Olga Litvak and Sarah Stein
Borrowed Voices
Writing and Racial Ventriloquism in the Jewish American Imagination
‹
›
Find what you're looking for...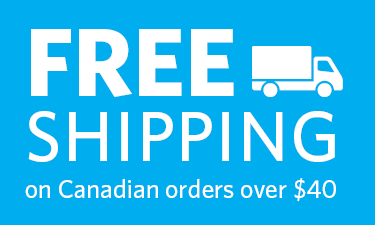 Publishers Represented
UBC Press is the Canadian agent for several international publishers. Visit our
Publishers Represented
page to learn more.