272 pages, 6 3/25 x 9 1/4
30 b/w illus., notes, bibliography, index
The Letters of Minerva Mirabal and Manolo Tavárez
Love and Resistance in the Time of Trujillo
University of Florida Press
For the first time in English, the storiesof two Dominican national icons in their own words
Theletters between Dominican revolutionaries Minerva Mirabal Reyes and ManoloTavárez Justo tell an intimate story of life and love under the brutaldictatorship of Rafael Trujillo, who held power in the nation from 1930 to1961. Leaders in the 14th of June Movement, Minerva and Manolo were imprisonedmultiple times. Minerva—one of three Mirabal sisters known by the code name"Las Mariposas" (The Butterflies)—was assassinated with her sisters in 1960;Manolo was killed in 1963. This translation and critical edition of theircorrespondence brings their stories to the English-language readers of theworld.
Paired with commentary from the couple'sdaughter, political activist Minou Tavárez Mirabal, these 117 letters andtelegrams span from the first notes Minerva and Manolo exchanged while courtingin law school to the last message Manolo sent to 7-year-old Minou before hismurder. Translator Heather Hennes introduces the collection with a history ofthe Trujillo regime and its opposition, and the book includes a foreword byMichelle Bachelet, United Nations High Commissioner for Human Rights. Throughthis volume, readers will discover the human complexities of the iconic andmuch-mythologized "Butterfly," Minerva, and will appreciate the importance ofthe couple's legacy in the politics and democratic growth of the country today. 
Publication of this work made possible by a Sustaining the Humanities through the American Rescue Plan grant from the National Endowment for the Humanities.

"Minerva Mirabaland Manolo Tavárez are martyrs of the Dominican struggle against tyranny andoppression, but they were also two human beings deeply in love with each other.Through this superb and careful translation of their letters and the powerfulevocations of their daughter, Heather Hennes brings to the English-speakingpublic this very necessary book.

A mustread!"—Ramón Antonio Victoriano-Martínez, author of Rayanos y Dominicanyorks: La dominicanidad del siglo XXI

 

"An original andsignificant addition to the history and literature of the Dominican Republic,as it translates a collection of historically significant letters exchangedbetween two major figures in the struggle to end the infamous, long-lasting,widely condemned Trujillo dictatorship."—Elizabeth Horan, editor and translatorof Gabriela Mistral's Motivos: The Lifeof St. Francis

 "Beautiful, sad, revelatory, and inspiring, thisbook offers English-language readers the opportunity to glimpse into arevolutionary relationship, the beginnings of the radical movement that endedthe Trujillo dictatorship in the Dominican Republic, and leftist mobilizationin Latin America. A timely and important contribution to Dominicanhistoriography and the study of dictatorship, resistance, and revolution thatalso reminds us of the very real exigencies of memory andreconciliation."—Elizabeth S. Manley, author of The Paradox of Paternalism: Women and the Politics of Authoritarianismin the Dominican Republic
Minou Tavárez Mirabal is a political leader in the Dominican Republicand internationally renowned human rights activist. She is the daughter ofMinerva Mirabal and Manolo Tavárez.  Heather Hennes is associate professor of Spanish at Saint Joseph's University. 
Find what you're looking for...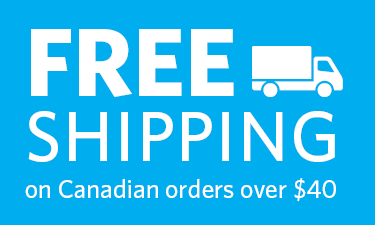 Publishers Represented
UBC Press is the Canadian agent for several international publishers. Visit our
Publishers Represented
page to learn more.