$28.95

Back Order
Ships in 4-6 weeks.
GO TO CART
The Lives of Hawai'i's Dolphins and Whales
Natural History and Conservation
University of Hawai'i Press
Ocean currents, winds, and rainfall all work together to create a marine oasis around the Hawaiian Islands, providing a home for many species of dolphins and whales normally found in the deep oceans of the world. The Lives of Hawai`i's Dolphins and Whales opens a window into the world of these mysterious creatures with stories and observations from author Robin W. Baird's work over the last seventeen years. The book includes exceptional full-color photographs of each species, life history descriptions, conservation threats, and maps showing sighting locations and movements of tagged individuals among the islands and offshore. While the well-known resident spinner dolphins and visiting humpback whales are covered, the ten species of lesser-known open-ocean dolphins and whales that are resident to the marine slopes of the islands are highlighted as well. Among these are endangered false killer whales, deep-diving Cuvier's and Blainville's beaked whales, abundant spotted dolphins, coastal bottlenose dolphins, cryptic dwarf sperm whales, family units of short-finned pilot whales, and social melon-headed whales. Baird also describes thirteen species of dolphins and whales that are found in offshore waters or are seasonal or occasional visitors to Hawaiian waters, including killer whales, the iconic sperm whale, and even blue whales and North Pacific right whales.
More is known about the social organization and natural history of many of these marine mammals in Hawai`i than anywhere else in the world. For all of the species discussed, Baird presents data obtained from long-term photo-identification studies, with distinctive individuals tracked through time and space; for many of them, he includes findings from studies using genetics and satellite tagging. He also provides information on predators and prey, social organization, diving, and night-time behavior, along with suggestions on how to tell some of the more difficult to identify species apart. The book closes by focusing on conservation issues, both success stories and challenges, engaging readers to consider ways to protect Hawai`i's unique assemblage of resident dolphins and whales.
Meticulously documented, it is as scientifically rigorous as any peer-reviewed publication, yet it is written in a style that is accessible to the layperson. It is a story book. The interactions of these highly intelligent, social animals not only among themselves but also with humans and other species, make for fascinating narratives. On top of all that, the book's large format—10 inches by 8 ½ inches—and stunning full-color photographs make it suitable to display on any coffee table. . . . Unlike many researchers and scientists, Baird doesn't shy away from making strong recommendations for the conservation of the full range of animals he describes in this book. His discussion of the conservation of false killer whales in Hawai'i, near the end, describes the long process of winning protection for their populations in the islands—a process involving, first and foremost, painstaking research, peer-reviews publications, court action, and finally, federal regulation.
With more than one hundred full-color photographs, illustrations and maps, the book is not only the most comprehensive single volume on Hawai'i's whales and dolphins, it's also beautiful.
This is marine biology at its finest. . . . The book is a rare treasure: easy-to-read marine biology with precise science that is also a dazzling picture book.
Reporting up-to-date science in a conversational voice, this companionable volume is filled with big blue pictures of all the cetaceans who swim around our islands. . . . The photos brim with character: A false killer whale wears a 'come-to-daddy' smile as it bites a mahimahi that was hiding behind the photographer; a juvenile sperm whale rolls alongside a research boat, eyeing it through a curtain of water.
The well-written text should be comprehensible to lay audiences and is supported with high quality pictures and helpful figures, most of which are distribution maps of dolphin and whale sightings around Hawaii.
Robin W. Baird is a research biologist with Cascadia Research Collective, a nonprofit research and education organization based in Olympia, Washington.
Find what you're looking for...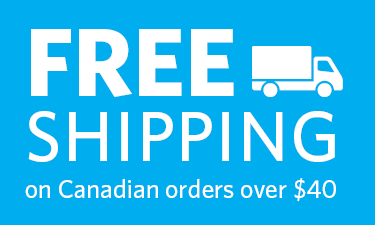 Publishers Represented
UBC Press is the Canadian agent for several international publishers. Visit our
Publishers Represented
page to learn more.