$31.95

Back Order
Ships in 4-6 weeks.
$92.00

Back Order
Ships in 4-6 weeks.
GO TO CART
The Phantom Heroine
Ghosts and Gender in Seventeenth-Century Chinese Literature
University of Hawai'i Press
The "phantom heroine"—in particular the fantasy of her resurrection through sex with a living man—is one of the most striking features of traditional Chinese literature. Even today the hypersexual female ghost continues to be a source of fascination in East Asian media, much like the sexually predatory vampire in American and European movies, TV, and novels. But while vampires can be of either gender, erotic Chinese ghosts are almost exclusively female. The significance of this gender asymmetry in Chinese literary history is the subject of Judith Zeitlin's elegantly written and meticulously researched new book.
Zeitlin's study centers on the seventeenth century, one of the most interesting and creative periods of Chinese literature and politically one of the most traumatic, witnessing the overthrow of the Ming, the Manchu conquest, and the subsequent founding of the Qing. Drawing on fiction, drama, poetry, medical cases, and visual culture, the author departs from more traditional literary studies, which tend to focus on a single genre or author. Ranging widely across disciplines, she integrates detailed analyses of great literary works with insights drawn from the history of medicine, art history, comparative literature, anthropology, religion, and performance studies.
The Phantom Heroine probes the complex literary and cultural roots of the Chinese ghost tradition. Zeitlin is the first to address its most remarkable feature: the phenomenon of verse attributed to phantom writers—that is, authors actually reputed to be spirits of the deceased. She also makes the case for the importance of lyric poetry in developing a ghostly aesthetics and image code. Most strikingly, Zeitlin shows that the representation of female ghosts, far from being a marginal preoccupation, expresses cultural concerns of central importance.
Judith Zeitlin's latest book is a tour-de-force of interdisciplinary inquiry into the representations and uses of the female ghost in late imperial Chinese literature. Elegantly written and richly illustrated, the study draws upon diverse texts and images, ranging from traditional Chinese medical literature to contemporary cinema. . . . this book is exemplary in how contemporary Sinology may be significantly broadened, deepened, and updated by incorporating interdisciplinary and cross-cultural perspectives.
No review of The Phantom Heroine could do full justice to the many gems that readers will find in each chapter. Judith Zeitlin continues to produce work that is clear, meticulously researched, and full of provocative insights and connections.
In this monograph, Judith Zeitlin sets a new standard for general thematic studies in Chinese literature. In breadth, depth, and incisiveness of her insights, The Phantom Heroine clearly deserves to be on every graduate reading list. . . . The Phantom Heroine is a major contribution to the study of Chinese literature.
In this study of how female ghosts have been represented in Chinese narrative, poetry, and drama, Judith Zeitlin's skills as researcher and reader of texts are fully on display. The result is a compact study of some 250 pages that distills an astonishingly broad array of sources into readings that are thoroughly grounded and brilliantly framed.
Find what you're looking for...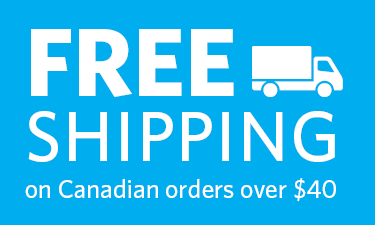 Publishers Represented
UBC Press is the Canadian agent for several international publishers. Visit our
Publishers Represented
page to learn more.