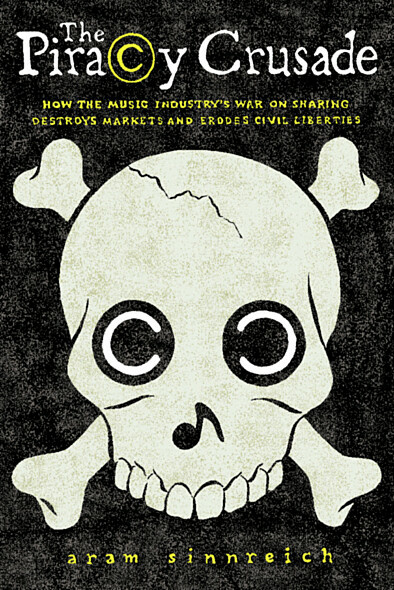 $34.95

Back Order
Ships in 4-6 weeks.
GO TO CART
The Piracy Crusade
How the Music Industry's War on Sharing Destroys Markets and Erodes Civil Liberties
University of Massachusetts Press
In the decade and a half since Napster first emerged, forever changing the face of digital culture, the claim that "internet pirates killed the music industry" has become so ubiquitous that it is treated as common knowledge. Piracy is a scourge on legitimate businesses and hard-working artists, we are told, a "cybercrime" similar to identity fraud or even terrorism.
In The Piracy Crusade, Aram Sinnreich critiques the notion of "piracy" as a myth perpetuated by today's cultural cartels—the handful of companies that dominate the film, software, and especially music industries. As digital networks have permeated our social environment, they have offered vast numbers of people the opportunity to experiment with innovative cultural and entrepreneurial ideas predicated on the belief that information should be shared widely. This has left the media cartels, whose power has historically resided in their ability to restrict the flow of cultural information, with difficult choices: adapt to this new environment, fight the changes tooth and nail, or accept obsolescence. Their decision to fight has resulted in ever stronger copyright laws and the aggressive pursuit of accused infringers.
Yet the most dangerous legacy of this "piracy crusade" is not the damage inflicted on promising start-ups or on well-intentioned civilians caught in the crosshairs of file-sharing litigation. Far more troubling, Sinnreich argues, are the broader implications of copyright laws and global treaties that sacrifice free speech and privacy in the name of combating the phantom of piracy—policies that threaten to undermine the foundations of democratic society.
This is a book that needed to be written and Sinnreich is the perfect author for it. There are critiques and histories of piracy, and there is at least one state of the music industry book, but this book makes a very different case by critically interrogating the rhetoric and effects of both piracy and anti-piracy efforts.'—Nancy Baym, author of Personal Connections in the Digital Age
'Sinnreich provides a sophisticated economic and political analysis of the evolution of the anti-piracy agenda, identifies major stakeholders, and does so with brisk and reader-friendly prose.'—Patricia Aufderheide, coauthor of Reclaiming Fair Use: How to Put Balance Back in Copyright
'A fascinating takedown of the corporate anti-music-piracy movement, packed with history, interviews, and great pop-cultural references, from REAL pirates (the swashbuckling kind) to Harry Smith to 'The Pink Panther Returns' to Amanda Palmer. My favorite phrase is 'cyborgian sexual innuendos.''—Steve Knopper, author of Appetite for Self-Destruction: The Spectacular Crash of the Record Business in the Digital Age, and Rolling Stone contributing editor
'Thorough and tremendously thought-provoking, even if you already follow these issues closely.'—Techdirt Reading List
'Sinnreich has collected disparate sources and considerable empirical evidence between two covers thus providing a good primer on music piracy and anti-piracy efforts. . . . a valuable addition to the study of digital piracy distinguished by a focus on the music industry's anti-piracy efforts.'—Information, Communication, & Society
'The Piracy Crusade is a rhetorical tour de force against the over-the-top claims made by big media in favor of extending existing copyright law. Sinnreich's book will be of interest to anyone concerned about the fate of the entire ecosystem of reading--libraries and library researchers can learn much from the way the music industry has framed its intellectual property.'—Library Quarterly: Information, Community, Policy
Aram Sinnreich is assistant professor of journalism and media studies, Rutgers University, and author of Mashed Up: Music, Technology, and the Rise of Configurable Culture (University of Massachusetts Press, 2010). https://www.facebook.com/piracycrusade
Find what you're looking for...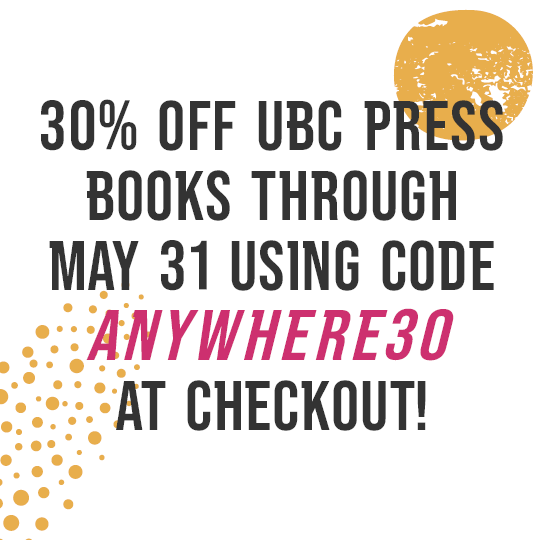 Stay Informed
Receive the latest UBC Press news, including events, catalogues, and announcements.
Publishers Represented
UBC Press is the Canadian agent for several international publishers. Visit our
Publishers Represented
page to learn more.