6 graphs, 2 maps, 15 tables
The Political Economy of Resource Regulation
An International and Comparative History, 1850-2015
Industrialist John Paul Getty famously quipped, "The meek shall inherit the earth, but not its mineral rights." Throughout history, natural resources have been sources of wealth and power and catalysts for war and peace. They are natural objects for political regulation. The Political Economy of Resource Regulation examines how the intersection of ideas, interest groups, international institutions, and political systems gave birth to distinctive regulatory regimes at various times and places in the modern world.
Spanning seven continents and focusing on both advanced and developing economies, the case studies explore how the goals and modes of regulation have changed in response to new economic realities, demands from power brokers and the broader public, and rules and norms for what is considered legitimate government action.
By widening the lens to capture the history of multiple countries in a comparative perspective, this innovative book shows that regulatory regimes in resource-dependent nations have played a decisive role in the international political economy. It also offers unique insights into why some resource-rich countries have flourished while others have been mired in poverty and corruption.
This book will appeal to students and scholars interested in natural resources, regulation and regulatory regimes, and the history of international relations.
Andreas R.D. Sanders is a postdoctoral researcher at the Norwegian University of Science and Technology, with a PhD from the European University Institute in Florence. His research focuses on resource nationalism in Sweden and Norway in the late nineteenth and early twentieth centuries. He has published a number of articles and chapters on natural resource regulations and business-government relations.
Pål Thonstad Stadnik is a professor in economic history at the Norwegian University of Science and Technology. He has published widely in economic history on topics such as state regulation of the economy, the relationship between multinationals and small states, and the development of resource-based industries. He is currently leading a research project on the political regulation of natural resources. His most recent book is an economic history of Norway.
Espen Storli is an associate professor at the Norwegian University of Science and Technology. He was a Harvard-Newcomen Fellow in Business History at Harvard Business School. He has published widely in the field of international business history, on subjects such as government-business relations, international cartels, and the development of extractive industries. His publications include two edited volumes on the global history of the tin and bauxite industries. He is currently leading a research project on the development of global commodity traders after 1945.
Related Titles
Community Forestry in Canada
Lessons from Policy and Practice
Edited by Sara Teitelbaum
Northscapes
History, Technology, and the Making of Northern Environments
Edited by Dolly Jørgensen and Sverker Sörlin
Aluminum Ore
The Political Economy of the Global Bauxite Industry
Edited by Robin S. Gendron, Mats Ingulstad and Espen Storli
A Town Called Asbestos
Environmental Contamination, Health, and Resilience in a Resource Community
‹
›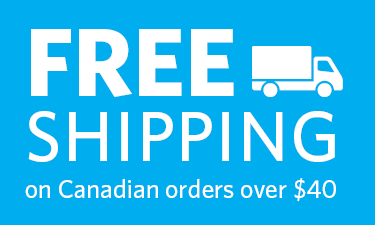 Find what you're looking for...
Publishers Represented
UBC Press is the Canadian agent for several international publishers. Visit our
Publishers Represented
page to learn more.