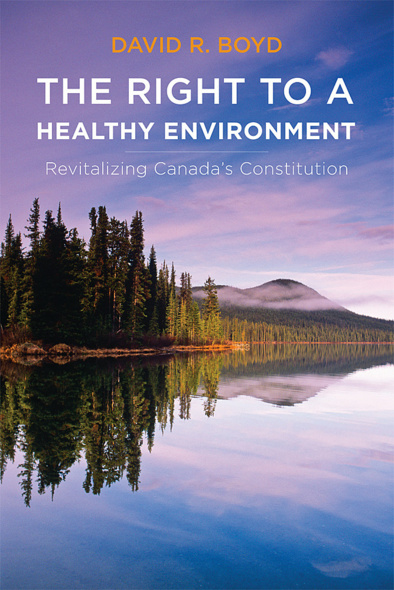 The Right to a Healthy Environment
Revitalizing Canada's Constitution
Canada has abundant natural wealth — beautiful landscapes, vast forests, and thousands of rivers and lakes. The land defines Canadians as a people, yet the country has one of the worst environmental records in the industrialized world.
Building on his previous book, The Environmental Rights Revolution (2012), David R. Boyd, one of Canada's leading environmental lawyers, describes how recognizing the constitutional right to a healthy environment could have a transformative impact by empowering citizens, holding governments and industry accountable, and improving Canada's green record. The overwhelming majority of the world's nations now recognize the right to a healthy environment through laws, constitutions, treaties, or court decisions. Boyd explores Canada's history of failed efforts to do the same within this international context and evaluates three pathways to constitutional recognition of the right to a healthy environment. The Right to a Healthy Environment makes the case that constitutional recognition of environmental rights and responsibilities would both reflect and reinforce Canadian values, much as the Charter of Rights and Freedoms confirmed and enhanced our commitment to equality.
This important, provocative book provides a blueprint renewed leadership in protecting human health, the well-being of the planet, and the interests of future generations.
This book will appeal to scholars, lawyers, politicians, and all Canadians who seek solutions to pressing human rights and environmental problems.
The Right to a Healthy Environment is a comprehensive, meticulously researched and brilliantly organized analysis that will strengthen scholars, politicians, and activists alike. It is a clarion call to action in a war against our most terrible enemies, our own lethargy, short-sightedness, and complicity in the destruction of the nature we profess to revere.
David Boyd is one of the world's leading experts on human rights and the environment. From the comprehensive prescription in his book Unnatural Law to the visionary blueprint Sustainability Within a Generation and now this book on the constitutional right to a healthy environment, he keeps producing compelling solutions for Canada's environmental woes. Given that humans are wholly dependent on ecosystems to provide air, water, food, and essential services such as pollination, it is simply common sense to include environmental rights and responsibilities in our highest law. As Boyd concludes, if over 100 other countries can do this, why can't we?
This book highlights that Canada, despite being a wealthy and developed country, lags significantly behind the rest of the world on environmental performance. There is a critical need for Canada to do more, especially from the point of view of protecting human health and well-being. This book explains why environmental rights for Canadians would provide the much-needed impetus for Canada to do more.
Boyd's scholarship in environmental human rights is unmatched by any other scholar working in the field worldwide ... This book makes a profoundly important contribution to the fields of environmental law, human rights law, and constitutional law in Canada. The subject touches a matter of universally acknowledged importance to Canadians and the world at large.
Fantastic and timely! With the Harper Government's dismantling of environmental protection and abandonment of the Kyoto Protocol, David Boyd's book could not come at a more critical time. If environmental rights were safeguarded in our constitution, Canada's natural world would be less open to the political whims and ideologies of changing governments. This is a very important book that points the way to an environmentally secure future.
A must read! This book is fascinating, extremely well documented, and makes a persuasive case for constitutional recognition of the right to a healthy environment in Canada. Boyd's clear writing style makes the book accessible and enriching for everyone, whether or not they have a legal or environmental background.
David Boyd helped Vancouver develop our bold plan for becoming the greenest city in the world, and with this authoritative and inspiring book he identifies a prerequisite for making Canada the greenest country. We owe it to ourselves, our children, and future generations to include the right to a healthy environment in the Canadian constitution.
David Boyd doesn't just talk about a paradigm shift, he shows us a path to get there. This book will be important to environmentalists, legal scholars, and policy makers, and to everyone who cares about moving from rhetoric to action on climate and the environment. It is also inspiring and a very good read.
Dr. David R. Boyd is one of Canada's leading experts in environmental law and policy and an adjunct professor in the School of Resource and Environmental Management at Simon Fraser University. He has advised the governments of Canada, Sweden, and Iceland on environmental and constitutional issues and is the co-chair of Vancouver's Greenest City Action Team along with Mayor Gregor Robertson. He is a member of the IUCN's Commission on Environmental Law, the Global Network for the Study of Human Rights and the Environment, the Forum for Leadership on Water, and the Environmental Law Alliance Worldwide (ELAW).
David Boyd is the author of several bestselling and award-winning books as well as more than a hundred publications related to environmental law and policy, including Unnatural Law: Rethinking Canadian Environmental Law and Policy. His current research focuses on the effects of enshrining environmental rights and responsibilities in national constitutions.
Preface
1 Canada Needs Constitutional Environmental Rights
2 The Pros and Cons of the Right to a Healthy Environment
3 The History of Environmental Rights in Canada
4 Green Constitutions in Other Countries
5 Lessons Learned: Implementing Environmental Rights and Responsibilities
6 International Law and Environmental Rights
7 What Difference Would the Right to a Healthy Environment Make in Canada?
8 Pathways for Greening Canada's Constitution
9 Prospects for Change
Appendices
Notes
References
Index
Related Titles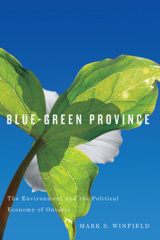 Blue-Green Province
The Environment and the Political Economy of Ontario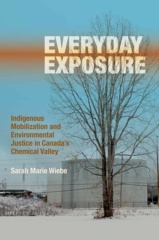 Everyday Exposure
Indigenous Mobilization and Environmental Justice in Canada's Chemical Valley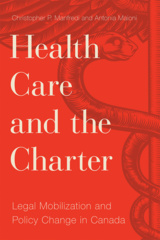 Health Care and the Charter
Legal Mobilization and Policy Change in Canada
‹
›
Find what you're looking for...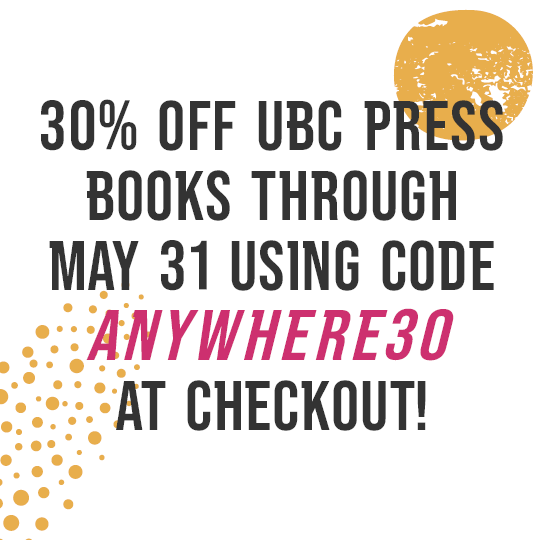 Stay Informed
Receive the latest UBC Press news, including events, catalogues, and announcements.
Publishers Represented
UBC Press is the Canadian agent for several international publishers. Visit our
Publishers Represented
page to learn more.