$21.95

Back Order
Ships in 4-6 weeks.
GO TO CART
The Tao of Raven
An Alaska Native Memoir
University of Washington Press
In her first book, Blonde Indian, Ernestine Hayes powerfully recounted the story of returning to Juneau and to her Tlingit home after many years of wandering. The Tao of Raven takes up the next and, in some ways, less explored question: once the exile returns, then what?
Using the story of Raven and the Box of Daylight (and relating it to Sun Tzu's equally timeless Art of War) to deepen her narration and reflection, Hayes expresses an ongoing frustration and anger at the obstacles and prejudices still facing Alaska Natives in their own land, but also recounts her own story of attending and completing college in her fifties and becoming a professor and a writer. Hayes lyrically weaves together strands of memoir, contemplation, and fiction to articulate an Indigenous worldview in which all things are connected, in which intergenerational trauma creates many hardships but transformation is still possible. Now a grandmother and thinking very much of the generations who will come after her, Hayes speaks for herself but also has powerful things to say about the resilience and complications of her Native community.
The Tao of Raven is marvelous in scope, a narrative that inspires, mesmerizes, teaches, and above all connects us with the world and our ancestors. With deft craft Hayes layers story in a warm design that places her personal tale within the story of her ancestors, and their collective story within the eternal history of territory. Just as Raven brought the gift of daylight to a people living in darkness, Hayes offers her clear vision of all that remains unseen and unconsidered. This is a work of towering importance.
This book is about life and all of its pockets of being. It includes the spiritual, the otherworldly beings, as well as the terrible history that continues to take place in our country. It is about aging at the same time as it is about childhood. It is memoir placed within the context of a large and complex history of the people and of the earth. She makes a complicated world something easily read and also quite beautiful.
The Tao of Raven is likely the most thoughtful book you?ll read all year, memoir or otherwise.
The Tao of Raven is beautifully written, both thoughtful and thought-provoking.
A multilayered narrative of remarkable creativity, historical understanding, philosophical insight, and empathy for all those who share the earth with us. . . . The Tao of Raven should be widely read, in and out of schools, if Alaskans are to understand something of what it means to belong to this place and the history that brings us to this moment in time and our relationships with one another. Ernestine Hayes is a gifted and gifting teacher, opening for us a box of light.
In a lyrically intoxicating style, Ernestine Hayes crafts a . . . mesmerizing storytelling, an alternative world, that reveals as much, if not more, about how our society works, or does not work, for today?s Alaskan Native citizen. . . . Her bold study marries the tragedies of her life with the greater horrors perpetrated upon Alaskan Natives. . . . Hayes manages to wrangle a promising, optimistic tinged message as she closes out her autopsy of what has gone awry. In her inimitable, metaphorical style she voices cause for hope—a prayer that all is not forsaken.
Ernestine Hayes is assistant professor of English at the University of Alaska Southeast.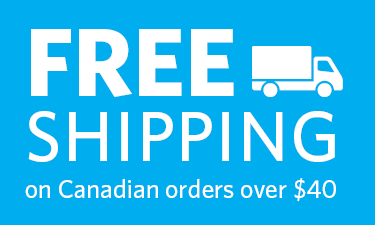 Find what you're looking for...
Publishers Represented
UBC Press is the Canadian agent for several international publishers. Visit our
Publishers Represented
page to learn more.