CA$24.95

Back Order
Ships in 4-6 weeks.
GO TO CART
Thunder on the Mountain
Death at Massey and the Dirty Secrets behind Big Coal
West Virginia University Press
With a foreword by Denise Giardina
On April 5, 2010, an explosion ripped through Massey Energy's Upper Big Branch Mine, killing twenty-nine coal miners. This tragedy was the deadliest mine disaster in the United States in forty years—a disaster that never should have happened. These deaths were rooted in the cynical corporate culture of Massey and its notorious former CEO Don Blankenship, and were part of an endless cycle of poverty, exploitation, and environmental abuse that has dominated the Appalachian coalfields since coal was first discovered there. And the cycle continues unabated as coal companies bury the most insidious dangers deep underground, all in search of higher profits, and hide the true costs from regulators, unions, and investors alike. But the disaster at Upper Big Branch goes beyond the coalfields of West Virginia. It casts a global shadow, calling into bitter question why coal miners in the United States are sacrificed to erect cities on the other side of the world, why the coal wars have been allowed to rage, polarizing the country, and how the world's voracious appetite for energy is satisfied at such horrendous cost.
With Thunder on the Mountain, Peter A. Galuszka pieces together the true story of greed and negligence behind the tragedy at the Upper Big Branch Mine, and in doing so he has created a devastating portrait of an entire industry that exposes the coal-black motivations that led to the death of twenty-nine miners and fuel the ongoing war for the world's energy future.
This paperback edition contains a foreword by Denise Giardinia that provides an update on Massey Energy and Donald Blankenship, Chairman and CEO of Massey Energy Company during the UBB disaster, and recounts her own experiences with Massey Energy and the United Mine Workers Association in the 1980s. This edition also includes a notes section and a bibliography.
'Scathing exposé of the coal industry… [Galuszka's] reporting is impressive, from the painstakingly reconstructed hours leading up to the disaster, to the starkly silhouetted Donald Blankenship, the cost-cutting, anti-environmentalist former head of Massey Energy.' 
The New York Times Book Review

'The 2010 tragedy at the Upper Big Branch Mine resonated nationwide and has resulted in a great deal of soul-searching among Americans over the price paid for our dependence on 'Big Coal'… Beyond the mining catastrophe at its core, this is a book about working America and how one industry has conquered a landscape's body and soul. Bracing, powerful, and pertinent, this is a timely and clarion call for myth-busting change.'
Booklist (Editor's Choice 2012. Starred Review)

'A fascinating—and infuriating—account of the deadliest industry on earth. Deadly for its workers and the people unfortunate enough to live near its mines, but deadlier still for the planet. You can't understand our moment in time without understanding the coal industry'
Bill McKibben, New York Times Bestselling author of Earth: Making a Life on a Tough New Planet

'Appalachia may be blessed with the 'world's best metallurgical coal,' but as journalist Galuszka's powerful book shows, this coal is both 'a curse and a prize…' He convincingly excoriates the safety record of Massey Energy and its controversial former CEO, Don Blankenship… Drawing on his personal experience of Appalachia, Galuszka offers a sympathetic but unsentimental portrait of the region's people and their struggles.'
Publishers Weekly

'Scrupulously researched … Galuszka's thoroughness provides readers a clear sense of the complex class issues at play in Appalachia and the difficult politics within coal-mining communities; he is attuned to both the lives of the miners and the maneuvers of the energy industry…. A disturbing and pessimistic narrative documenting little-known problems of fossil-fuel dependence.'
Kirkus Reviews

'Natural gas, renewables, and efficiency are positioned to be the sources of America's energy expansion, while coal represents the nation's past. Galuszka's Thunder on the Mountain highlights the disturbing and often deadly impacts of this highly polluting energy source and why Big Coal might just be losing its power.'
Ron Pernick. managing director of Clean Edge, Inc. and co-author of The Clean Tech Revolution and Clean Tech Nation

'Peter Galuszka has absolutely nailed his subject on every level. He displays an intimate understanding of the people in Appalachia including those who work in coal mines. Yet at the same time, he understands how global energy demand and financial pressures created the conditions in which Massey's Don Blankenship cut corners at the Upper Big Branch mine, resulting in 29 deaths. It is a devastating portrait of an individual, and an industry. No one has put this story together as well as Galuszka has.'
William J. Holstein, author of The Next American Economy and Why GM Matters

'With measured and dogged reporting, Galuszka persuasively reveals how corporate greed and mismanagement, Appalachian underdevelopment, insatiable global demand for coal, and the right-wing backlash against government regulation and labor organization resulted in tragedy at Upper Big Branch. Essential reading for anyone interested in the past, present, and future of Big Coal.'
Thomas G. Andrews, Bancroft Prize winning author of Killing for Coal: America's Deadliest Labor War

'Peter Galuszka exposes a seam that runs deep in American history—the corporate indifference of Big Coal, its neglect of worker safety, and the fight waged by miners and their families for dignity and quality of life.'
Philip Dray, author of There Is Power in a Union: The Epic Story of Labor in America

'Peter Galuszka has written a powerful book that lays bare the corporate greed behind one of the worst mining disasters in modern times. Thunder on the Mountain puts a human face on tragedy, and Galuszka's own ties to West Virginia provide poignant context to both mine workers' plight and the environment for which Massey Energy showed what can only be described as contempt. Every member of Congress should read this book and then ask themselves why they failed to pass a mine safety bill in the wake of such unabashed disregard for safety and human life.'
Loren C. Steffy, author of Drowning in Oil: BP and the Reckless Pursuit of Profit

'Peter Galuszka has a deep appreciation of Appalachia and its damaged beauty, having grown up in West Virginia and filed decades of coal stories as a reporter. In Thunder on the Mountain he draws vivid portraits of all the characters in the ongoing tragedy of Appalachian mining, from the twenty-nine victims of Upper Big Branch to the watery-eyed, self-righteous CEO of Massey Mining, Don Blankenship, whose brutal ways brought such misery to so many.'
Michael Shnayerson, author of Coal River

'Thunder on the Mountain is an important book about a coal mining disaster and it is also a timely reminder of the dangers of putting profits before safety in the energy business.'
Stanley Reed, former London bureau chief of BusinessWeek and co-author of In Too Deep: BP and the Drilling Race That Took It Down
Peter A. Galuszka is a veteran journalist who has covered worldwide energy issues, especially coal, for several decades. A former West Virginia resident, he logged thousands of miles on the windy mountain roads of Central Appalachia and traveled to Mongolia, China, and Japan to track down the Massey story. The former Moscow bureau chief for Businessweek, he now lives in Chesterfield, Virginia.

Denise Giardina grew up in a coal camp in McDowell County, West Virginia. She is a writer, ordained Episcopal Church deacon, and community activist. Her novels include Storming Heaven and The Unquiet Earth, both of which are set in the Appalachian coalfields.
Find what you're looking for...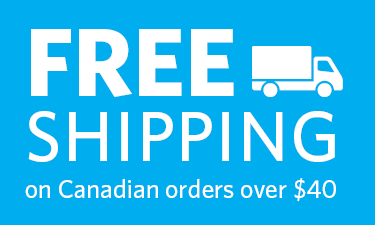 Stay Informed
Receive the latest UBC Press news, including events, catalogues, and announcements.
Publishers Represented
UBC Press is the Canadian agent for several international publishers. Visit our
Publishers Represented
page to learn more.