CA$23.95

Back Order
Ships in 4-6 weeks.
GO TO CART
to cleave
poems
University of New Mexico Press
First Place for a Book of Poetry from the National Federation of Press Women Communications Contest

Full of sensory detail and written with astute observation, to cleave searches for and lays bare the mythic moments one finds even in the most ordinary life. In this stunning collection Rockman explores the themes of aging; our relationships to our bodies; marriage; and the surprises, griefs, and joys of motherhood. Each of the seven sections urges readers to view their daily lives with renewed curiosity and wonder.
Rockman is one of the contemplative few who navigate the artist's way with equilibrium and poise.'--Robert Kostuck, Concho River Review
This collection feels like a sophisticated blooming of all her themes. . . . A beautiful volume--highly recommended.'--Miriam Sagan, Miriam's Well
I can't imagine any reader coming away empty-handed. This is a book worth multiple readings.'--Britton Gildersleeve, Nimrod International Journal: Blog
A notable and extraordinary collection showcases a major literary talent.'--Midwest Book Review's Wisconsin Bookwatch
These are fully developed poems by a mature writer who prods obscure details from the mundane.'--Santa Fe New Mexican
Rockman is faceted and prismatic and never explains herself. This book maps a marriage and the natural laws of time on scaffolding, with a private arena made public, showing what we all want to know about ourselves.'--Washington Independent Review of Books
Her poems are pitch perfect and packed with the world in complex sentences.'--Mary McCray, Big Bang Poetry
Its uniqueness is that it is . . . a portrait of a particular family and what it means to them to be where they are--in the land of enchantment.'--Weekly Alibi
A contemplative exploration of how love is sustained in an incongruent world. . . . Rockman's ability to employ imagery, mood, and cadence creates a sense of mercurial motion.'--Kimberly Bowcutt, Mom Egg Review
To cleave, meaning both to cut and to cling, contains its opposites economically, and so within Barbara Rockman's luminous collection we find ourselves standing within the familiar fallen world: living to die, loving from a solitude we both long for and long to escape from. These are poems that cast a spell, an incantation, a divination, in language rich enough to eat, that calls out from the soul and returns us to our senses.'--Marie Howe, author of Magdalene: Poems
Barbara Rockman is the author of Sting and Nest: Poems, winner of the New Mexico-Arizona Book Award. She teaches writing at Santa Fe Community College and at Esperanza Shelter for Battered Families. Raised in western Massachusetts, she now lives in Santa Fe, New Mexico.
I
Snow Cave
Three Peaches on a White Plate
At Rest in Rain
Omen into Number
Absence of Wind
Flying Home from the Pacific Coast Rim, I Consider the Rio Grande Rift
In the Diner of a New Day
Even in Jungle Heat, a Red Leaf Falls

II
Note from Snow White to Rose Red
Red
In Dreams We Are All Things
The Coyote
My Maternal Grammar
Fragile Fabric I Might Be Made Of

III
Gulls of Loblolly Cove
While She Slept, Her Husband Made Chai
Letter from Georgia O'Keeffe to Alfred Stieglitz on Seeing His Photograph of Her Hands
My Husband Comes Home from Work
Love after Stalemate
What I Married Into
Gold Locket I Wear
Dream Ode to the Sleep of Long Ago

IV
Birthing Beach
News, Sendai, Japan | Beach Walk, Sanibel Island, USA
Testing Heaped Earth
My Daughter, Drowning
A Bridge Spans but Does Not Cradle
Island Sabbath
Sightings

V
My Hipster
Onto Her Tattooed Back, Bedtime Story I Tell My Daughter
The Raker Is Burning
Of the Coal-Blue Field
The New Farmers
Ravens
Spring
Chamber Music
Reverie on the Frayed World
Our Names Are Many and a Mystery
Sisters Consider Repair

VI
The Assembled Discourse
To My Husband, Collector of Found Objects
Stranded in the New Age Bookstore
Traffic
Dear Husband from Afar | Dear Wife of a Thousand Years
Dear Landlocked from the Western Coast

VII
Unclutter
Post-Laryngoscopy, I Follow News of the Trapped Miners
Afterlife
After Birding at Cochiti Lake
Arterial Detachment: I Contemplate Dimming Sight
Western Tanager
Outdoor Reading
except light.
Elegy for Myself
Last Morning Blueberries

Acknowledgments
About the Author
Find what you're looking for...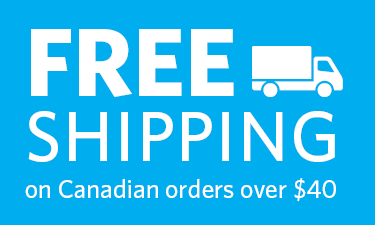 Stay Informed
Receive the latest UBC Press news, including events, catalogues, and announcements.
Publishers Represented
UBC Press is the Canadian agent for several international publishers. Visit our
Publishers Represented
page to learn more.