$40.95

Back Order
Ships in 4-6 weeks.
GO TO CART
Toward a Cognitive Theory of Narrative Acts
University of Texas Press
Toward a Cognitive Theory of Narrative Acts brings together in one volume cutting-edge research that turns to recent findings in cognitive and neurobiological sciences, psychology, linguistics, philosophy, and evolutionary biology, among other disciplines, to explore and understand more deeply various cultural phenomena, including art, music, literature, and film. The essays fulfilling this task for the general reader as well as the specialist are written by renowned authors H. Porter Abbott, Patrick Colm Hogan, Suzanne Keen, Herbert Lindenberger, Lisa Zunshine, Katja Mellman, Lalita Pandit Hogan, Klarina Priborkin, Javier Gutiérrez-Rexach, Ellen Spolsky, and Richard Walsh. Among the works analyzed are plays by Samuel Beckett, novels by Maxine Hong Kingston, music compositions by Igor Stravinsky, art by Jean-Baptiste-Simeon Chardin, and films by Michael Haneke. Each of the essays shows in a systematic, clear, and precise way how music, art, literature, and film work in and of themselves and also how they are interconnected. Finally, while each of the essays is unique in style and methodological approach, together they show the way toward a unified knowledge of artistic creativity.
Frederick Luis Aldama is Arts and Humanities Distinguished Professor of English at
Ohio State University.
Introduction: The Sciences and Humanities Matter as One (Frederick Luis Aldama)
Part I: General and Theoretical Considerations

Chapter One. Arts in the Brain; or, What Might Neuroscience Tell Us? (Herbert Lindenberger)
Chapter Two. Narrative as Nourishment (Ellen Spolsky)
Chapter Three. Narrative Empathy (Suzanne Keen)
Chapter Four. The Biolinguistic Turn: Toward a New Semiotics of Film (Javier Gutiérrez-Rexach)
Chapter Five. Voice and Perception: An Evolutionary Approach to the Basic Function of Narrative (Katja Mellmann)
Chapter Six. Dreaming and Narrative Theory (Richard Walsh)

Part II: A Selection of New Approaches

Chapter Seven. Cross-Cultural Mind-Reading; or, Coming to Terms with the Ethnic Mother in Maxine Hong Kingston's The Woman Warrior (Klarina Priborkin)
Chapter Eight. Theory of Mind and Michael Fried's Absorption and Theatricality: Notes toward Cognitive Historicism (Lisa Zunshine)
Chapter Nine. Garden Paths and Ineffable Effects: Abandoning Representation in Literature and Film (H. Porter Abbott)
Chapter Ten. Consciousness, Ethics, and Narrative: Reading Literature in an Age of Torture (Patrick Colm Hogan)
Chapter Eleven. Prophesying with Accents Terrible: Emotion and Appraisal in Macbeth (Lalita Pandit Hogan)

Glossary
Bibliography
Contributors
Index
Find what you're looking for...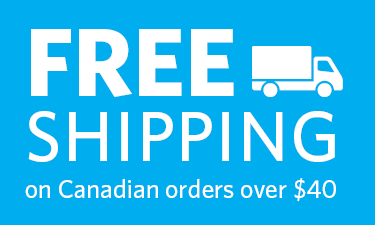 Publishers Represented
UBC Press is the Canadian agent for several international publishers. Visit our
Publishers Represented
page to learn more.