12 photos, 2 maps, 12 charts, 18 tables
Trans-Pacific Mobilities
The Chinese and Canada
With the number of Chinese living outside of its borders expected to reach 52 million by 2030, China has one of the most mobile populations on earth, shaping economies, cultures, and politics throughout Asia, the Americas, and the South Pacific.
Trans-Pacific Mobilities charts how the cross-border movement of Chinese people, goods, and images affects notions of place, belonging, and identity, particularly in Canada, as China's international influence continues to grow. Three waves of Chinese migration to Canada – labour migration, the exodus from Hong Kong prior to the 1997 handover, and the current swell of moneyed immigration from Mainland China – have resulted in 1.5 million inhabitants of Chinese descent, and Canada is currently the second most popular destination for Chinese settlement. Drawing on the new mobilities paradigm, the interdisciplinary cast of contributors explores this massive movement of people through five lenses, charting historic, cultural and symbolic, highly skilled, family and gendered, and transnational Chinese mobilities.
As Canada's policy of multiculturalism continues to shape the nation's politics, this timely volume is an invaluable resource for those interested in historical and contemporary Chinese mobilities and related issues of immigration, ethnicity, and transnationalism.
This collection will appeal to scholars and students of sociology, social geography, anthropology, history, ethnic studies, and Asia-Pacific studies.
Trans-Pacific Mobilities: The Chinese and Canada provides a welcome breadth of knowledge on different groups of ethnic Chinese in Canada from the late nineteenth century to the present day.
Written by an impressive team of contributors, this anthology bridges conversations taking place across a number of disciplines to look at the impact that Chinese mobilities have had, and will continue to have, on Canadian society. I thoroughly enjoyed reading this book.
This volume is an invaluable and comprehensive resource for understanding not only Chinese migration and settlement in Canada but also Chinese economic, social, and cultural mobilities, and the mobilization of transnational and diasporic networks.
Lloyd L. Wong is an associate professor of sociology at the University of Calgary. He coedited Transnational Identities and Practices in Canada and is an editor of the journal Canadian Ethnic Studies.
Contributors: Kay Anderson, Marcella S. Cassiano, Stephanie Chan, Elena Chou, Paul Crowe, Sara Dorow, Eric Fong, Karl Froschauer, Shibao Guo, Yan Guo, Shuyu Kong, David Chuenyan Lai, Ho Hon Leung, Eva Xiaoling Li, Jenny Li, Peter S. Li, Wei Li, Lucia Lo, Yixi Lu, Guida Man, Heather Schmidt, Lloyd L. Wong, Henry Yu, Shaolu Yu, Yan Zhang, and Li Zong
Introduction: Trans-Pacific Mobilites: The Chinese and Canada / Lloyd L. Wong
Part 1: Historical Mobilities
1 The Cantonese Pacific: Migration Networks Across Space and Time / Henry Yu and Stephanie Chan
2 Transnational Mobilities in Canadian Chinatowns / David Chuenyan Lai
Part 2: Cultural and Symbolic Mobilities
3 Heeding the Phoenix Pen: Trans-Pacific Scriptures from Lü Dongbin / Paul Crowe
4 Mandarin Profile: Chinese-Language Television and Geo-Ethnic Storytelling / Shuyu Kong
5 Media Representations of Investment and Labour in Alberta's Resource Economy / Marcella Sisqueira Cassiano, Sara Dorow, and Heather Schmidt
Part 3: Highly Skilled Mobilities
6 New Immigrants from China to Canada, 1980-2009: Migration Patterns and Economic Performance / Eva Xiaoling Li and Peter S. Li
7 Economic Mobilities of Highly Skilled China-Born Migrants in Canada and the United States / Lucia Lo, Shaolu Yu, and Wei Li
8 Chinese Techno-Immigrants in Western Canada / Karl Froschauer and Lloyd L. Wong
9 Canadian Immigration Policy and Chinese Students: Transitioning to Permanent Residency / Yixi Lu and Li Zong
Part 4: Family and Gendered Mobilities
10 Locational Dispersion of Family Members: Chinese in Toronto / Eric Fong and Jenny Li
11 Gendered Practices of Middle-Class Chinese Immigrant Women Professionals / Guida Man and Elena Chou
12 Bringing Transnationalism Home: Mobility and Locality in China-Canada Adoption / Sara Dorow
Part 5: Transnational Mobilities
13 Exploring Transnational Identities of Chinese Immigrant Children in Canada / Yan Zhang and Yan Guo
14 Double Diaspora: Chinese Canadians in Beijing / Shibao Guo
15 The Practice of Transnationalism in Pacific Mall: Chinese Canadian Experience / Ho Hon Leung
16 Chinatown Unbound / Kay Anderson
Index
Related Titles
Cultivating Connections
The Making of Chinese Prairie Canada
Immigration Canada
Evolving Realities and Emerging Challenges in a Postnational World
By Augie Fleras
Diasporic Chineseness after the Rise of China
Communities and Cultural Production
Edited by Julia Kuehn, Kam Louie, and David M. Pomfret
King Alpha's Song in a Strange Land
The Roots and Routes of Canadian Reggae
By Jason Wilson
‹
›
Find what you're looking for...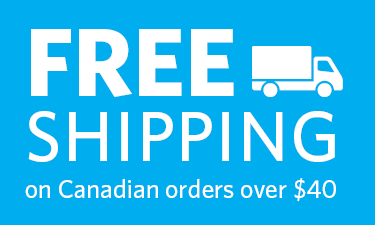 Stay Informed
Receive the latest UBC Press news, including events, catalogues, and announcements.
Publishers Represented
UBC Press is the Canadian agent for several international publishers. Visit our
Publishers Represented
page to learn more.