$43.95

Back Order
Ships in 4-6 weeks.
GO TO CART
Transforming Contagion
Risky Contacts among Bodies, Disciplines, and Nations
2019 Choice Outstanding Academic Title

Moving from viruses, vaccines, and copycat murder to gay panics, xenophobia, and psychopaths, Transforming Contagion energetically fuses critical humanities and social science perspectives into a boundary-smashing interdisciplinary collection on contagion. The contributors provocatively suggest contagion to be as full of possibilities for revolution and resistance as it is for the descent into madness, malice, and extensive state control. The infectious practices rooted in politics, film, psychological exchanges, social movements, the classroom, and the circulation of a literary text or meme on social media compellingly reveal patterns that emerge in those attempts to re-route, quarantine, define, or even exacerbate various contagions.  
 
This is an extraordinary book that radically rethinks and expands our understanding of contagion. Crossing historical, geographical and disciplinary boundaries, Transforming Contagion brings a feminist, queer and new materialist perspective that insists on the possibilities as well as the risks and anxieties of contagion.'
 
Traversing the humanities and social sciences, the essays in Transforming Contagion offer a fertile prism for exploring how contagion--the spread of beliefs, emotions, texts, practices, people, and pathogens across communities and culture--has been represented, experienced, addressed, and theorized across disciplines and historical periods. This volume establishes contagion as a central keyword for studying not only biomedical but also cultural, psychological, and political forms of connection, communication, and collective action.' 
Chronicle of Higher Education 'New Scholarly Books' Weekly Book List, August 31, 2018,' compiled by Nina C. Ayoub
This edited collection of essays examines the forms, meanings, and processes of contagion across modes and sites of transmission, historical periods, and methods of scholarly analysis. This broadly referenced text is an excellent example of scholarship in the critical humanities and social science disciplines. Highly recommended.
BREANNE FAHS is a professor of women and gender studies at Arizona State University. She is the author of several books, including Out for Blood: Essays on Menstruation and Resistance.

ANNIKA MANN is an assistant professor of English at Arizona State University.She is the author of Reading Contagion: The Hazards of Reading in the Age of Print.  

ERIC SWANK is an associate professor of social and cultural analysis at Arizona State University. 

SARAH STAGE is a professor of women and gender studies at Arizona State University. She is the author or co-editor of numerous books, including Female Complaints: Lydia Pinkham and the Business of Women's Medicine.
 
Related Titles
Transforming Contagion
Risky Contacts among Bodies, Disciplines, and Nations
Edited by Breanne Fahs, Annika Mann, Eric Swank and Sarah Stage Contributions by Edward Cohn, Rachel Conrad Bracken, Annu Dahiya, Michelle Ashley Gohr, Patrick Maley, Annika Mann, Louis Mendoza, Sadie Mohler, Majia Nadesan, Justin Rogers-Cooper, Marlene Tromp and C.C. Wharram
‹
›
Find what you're looking for...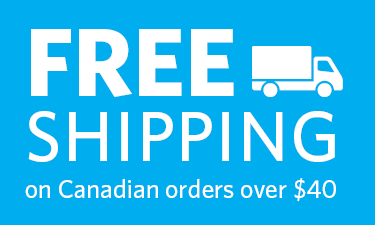 Publishers Represented
UBC Press is the Canadian agent for several international publishers. Visit our
Publishers Represented
page to learn more.