Trauma, Attachment and Family Permanence
Fear Can Stop You Loving
Jessica Kingsley Publishers
Fostered and adopted children can present major challenges resulting from unresolved attachment issues and early traumatic experiences. In this much-needed book, the contributors provide a variety of complementary perspectives on the needs of these children and their families, focusing on ways of integrating attachment theory and developmental psychology into effective practice.Examining multiple aspects of work with children who are unable to live with their birth families, the book includes contributions on the assessment, preparation and support needs of children and families, attachment and the neurobiological effects of trauma, effective management of contact with birth families and developmental challenges in school settings. The use of creative arts therapies, alongside developmental reparenting strategies as part of a long-term attachment therapy `package', are explored in some detail.A fictionalised family, used as a working example throughout Part 2, bringspractical interventions to life: illustrating the Family Futures' inclusive approach, where adoptive and foster parents become pivotal members of the therapeutic team. In addition, contributions from real-life user families illustrate some of the challenges they face and demonstrate how the developmental attachment-based approach has worked for them.Bringing together a rich and innovative selection of ideas for adoption and fostering practice across the disciplines, this book will be a valuable resource for all involved in supporting substitute families.
'The authors not only recognise the greater challenges of adoption work today, as well as the extra pressures faced by adopters, but they are full of user-friendly hints, advice and tips... This book is a mine of intelligent reflections from members of Family Futures as well as helpful practice commentaries that use examples to help the reader's understanding. There are also learning opportunities for those working with children who have suffered multi-placements, early traumatic experiences and attachment problems.'- Community Care'Family Futures provides a caring, innovative team, offering here an exhaustive study, one that deserves an honoured place in every reference library. Readers are advised to pace themselves in order to appreciate the best in this rich tapestry of family pain and implications for potential healing.'- Emotional and Behavioural Difficulties'The chapters on theory are valuable: concise descriptions of current adoption and permanence practice, attachment, assessing the resources of families, and needs of the children in their care. The section on "theory into practice" is fascinating. I would commend this book as a core text for training social work staff, educationalists, community child health staff, psychologists, psychiatrists and others who are confronted with the puzzling and wearing behaviour of children whose understanding and experience of the world is profoundly - biologically - different. I highly recommend it for any professional working with, or consulted about, children who are in the care system. Buy it and dip into the chapters as you need them.'- Rostrum'This collection of narratives and fictional vignettes provides a lucid, informative and comprehensive account of the attachment of children traumatised by early neglect, separation, abuse and loss with their adoptive families.'- Child Care in Practice'This reader is aimed at staff who support fostered and adopted children and their new families. The first section examines in some detail current theory and practice, and covers issues such as permanency, trauma and implications for healing, clinical concepts and care-giving contexts, and there is a chapter which provides a parent's perspective. Section two focuses on the practical application of theories and research, covering matters such as assessment, support needs of children and families, and developmental challenges in school... This is a rich and comprehensive resource.'- Care and Health'Makes very interesting reading to anyone concerned about therapeutic work with troubled children, or, more particularly, interested in, or seeking, post-placement/adoption work with or for families... The approach is a multidisciplinary one, with the adoptive parents involved as an intrinsic and arguably most essential part of the team... [The book presents] innovative, imaginative and empathetic ways of working with children and their carers. The use of play therapy, drama therapy and contact as therapy, are some of the techniques described which contribute to the comprehensive and integrated programmes and insights that such children need in order to develop a coherent and acceptable lifestory for themselves.'- Seen & Heard'Exploring the complex issues of trauma, attachment and family placement, the contributors to this book provide a variety of complementary perspectives on practice in this area. Focussing on how to integrate attachment theory and developmental psychology in practice with adopted or fostered children, they emphasise the need for understanding of early trauma and its effect on child development.'- Caring Magazine'This is an unusual and compelling book... This is a book for everyone who works with troubled children and their carers in permanent placements. The major section is presented in a theatrical framework, which highlights the dilemma of children who cannot quite live in their own skins because their past has taught them to play more complex parts.'- Adoption & Fostering
Caroline Archer is a parent mentor, consultant and trainer in adoption support, a member of the Family Futures team and an adoptive parent. She has published two popular adoption-related books, First Steps in Parenting the Child who Hurts and Next Steps in Parenting the Child Who Hurts with Jessica Kingsley Publishers.Alan Burnell is an adopted person and a social worker with many years experience in working with families. For some years he was Director of the Post Adoption Centre in London, before moving on to co-found Family Futures with Jay Vaughan and Christine Gordon.Family Futures Consortium provides services for parents and professionals working with adopted and fostered children, including training and consultation for statutory and voluntary agencies nationwide. In their therapeutic work with families, they have evolved a unique intensive, multi-disciplinary approach to supporting children with attachment and trauma-related difficulties.
Foreword. Daniel A. Hughes. Introduction: A Tapestry of Colours. Caroline Archer, Family Futures Consortium, London Part 1. State of Play: Current Theory and Practice. 1. Adoption and Permanence Today: A Discussion. Adrian Briggs, Family Futures Consortium, London. 2. The `Coherent Narrative': Realism, Resources and Responsibility in Family Permanence. Elsie Price. 3. Setting up the Loom: Attachment Theory Revisited. Alan Burnell, Family Futures Consortium, London with Caroline Archer. 4. Weft and Warp: Developmental Impact of Trauma and Implications for Healing. Caroline Archer. 5. Clinical Concepts and Caregiving Contexts: A Consultant's Perspective. Jeanne Magagna, Principal Child Psychotherapist, Great Ormond Street Hospital for Sick Children, London. 6. `A Hard Day's Night': A Parent's Perspective. Lucy Greenmile. Part 2: State of the Art: Theory into Practice. Jenny and Marty's Story Jay Vaughan, Family Futures Consortium, London. 7. Assessment: A Multi-disciplinary Approach. Alan Burnell. 8. Rationale for the Intensive Programme. Jay Vaughan. 9. The Drama of Adoption Jay Vaughan. 10. The Drama Unfolds. Jay Vaughan. 11. Contact as Therapy. Alan Burnell. 12. Holding the Fort. Christine Gordon, Family Futures Consortium, London. 13. Hands on Help. Christine Gordon. 14. Difficulty with Learning or Learning to be Difficult? Griselda Kellie-Smith, Family Futures Consortium, London. Part 3: State, Community and Family: The Future. 15. Weaving Together the Threads: Families with Futures. Caroline Archer. References. Index.
Find what you're looking for...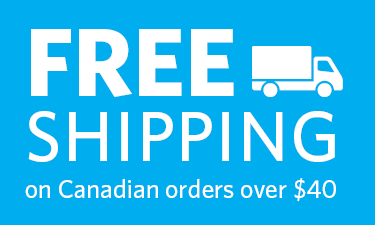 Stay Informed
Receive the latest UBC Press news, including events, catalogues, and announcements.
Publishers Represented
UBC Press is the Canadian agent for several international publishers. Visit our
Publishers Represented
page to learn more.