7 photos, 3 charts, 2 tables
Unwanted Warriors
Rejected Volunteers of the Canadian Expeditionary Force
Far from the bloody mire of Europe's battlefields, the Great War extracted another price – the dignity of Canada's rejected volunteers. Unwanted Warriors tells the history of these first casualties of war: the tens of thousands (perhaps even hundreds of thousands) of men who tried to enlist but were deemed "unfit for service" by medical examiners.
Condemned as shirkers for not being in uniform, rejected volunteers faced severe ostracism. Their own sense of nagging guilt, coupled with self-doubt about their social and physical worth, was often crippling. Faced with external and internal assaults, some rejected volunteers exiled themselves from society ... others chose to end their lives.
Nic Clarke draws on the service files of 3,400 rejected volunteers to examine the deleterious effects that socially constructed norms of health and fitness had on individual men and Canadian society during the First World War. Unwanted Warriors is the first book to consider the mechanics of the military medical examination, the physical and psychological characteristics that the authorities believed made a fighting man, and how evaluations changed as the war dragged on. It also brings to light the experiences of those who deliberately claimed disability to avoid service – a minority within the large population of rejected volunteers who felt denigrated, if not emasculated, by their exclusion from duty.
This book will fascinate students, scholars, and aficionados of Canadian history, particularly those with an interest in the Great War or medical history.
...highly recommended for students of the Great War.
In Nic Clarke's well-researched and well-written Unwanted Warriors: The Rejected Volunteers of the Canadian Expeditionary Force, the historian at the Canadian War Museum has provided his readers with an illuminating study pertaining to Canada and the First World War based largely on previously unexamined sources … Clarke provides his readers with a new way of looking at recruitment, loyalty, duty, casualties, and conscription in Canada between 1914 and 1919.
This book is an interesting and very worthy addition to World War I historiography.
Unwanted Warriors will capture a broad audience of military historians, as well as those studying the history of disability, eugenics, and health. Nic Clarke makes the convincing case that, given the large group of men rejected for service and the significant discussion they generated in the public opinion of the day, their stories are vital for an understanding of First World War Canada.
Vast numbers of men tried to enlist during the Great War and were turned down, sometimes repeatedly. Until now, we have known little about these individuals – why they were rejected by the army and the impact this had on them personally and in their community. In Unwanted Warriors, Nic Clarke answers these very questions, adroitly documenting the war's impact on Canadian society.
Nic Clarke is the curatorial manager of Diefenbunker, Canada's Cold War Museum. His research primarily focuses on disability and health in Canada during the Great War period. He has published articles on a variety of subjects, including the diet of Canadian soldiers during the Great War, hockey and the Great War, and the treatment of disabled children in late nineteenth- and early twentieth-century Canada.
Introduction
1 Grading Blocks of Meat: The Fit and the Unfit
2 No Longer Cause for Rejection
3 An Imperfect System
4 Clashing Concepts of Fitness
5 Not Visibly Different: Describing the Rejected
6 Uncounted Casualties: The Costs of Rejection
7 Claiming Disability to Avoid Military Service
Conclusion
Appendices, Notes, Bibliography
Related Titles
Crisis of Conscience
Conscientious Objection in Canada during the First World War
By Amy Shaw
Turning Point 1917
The British Empire at War
Edited by Douglas E. Delaney and Nikolas Gardner
Crerar's Lieutenants
Inventing the Canadian Junior Army Officer, 1939-45
‹
›
Find what you're looking for...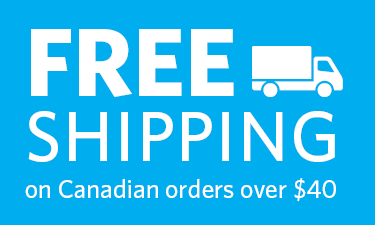 Stay Informed
Receive the latest UBC Press news, including events, catalogues, and announcements.
Publishers Represented
UBC Press is the Canadian agent for several international publishers. Visit our
Publishers Represented
page to learn more.