full color, 42 photos, 3 illustrations
During his three terms as mayor of Curitiba, Brazil in the 1970s and '80s, architect and urbanist Jaime Lerner transformed his city into a global model of the sustainable and livable community. From the pioneering Bus Rapid Transit system to parks designed to catch runoff and reduce flooding, and the creation of pedestrian-only zones, Lerner has been the driving force behind a host of innovative urban projects. In more than forty years of work in cities around the globe, Lerner has found that changes to a community don't need to be large-scale and expensive to have a transformative impact—in fact, one block, park, or a single person can have an outsized effect on life in the surrounding city.

In Urban Acupuncture, Lerner celebrates these "pinpricks" of urbanism—projects, people, and initiatives from around the world that ripple through their communities to uplift city life. With meditative and descriptive prose, Lerner brings readers around the world to streets and neighborhoods where urban acupuncture has been practiced best, from the bustling La Boqueria market in Barcelona to the revitalization of the Cheonggyecheon River in Seoul, South Korea. Through this journey, Lerner invites us to re-examine the true building blocks of vibrant communities—the tree-lined avenues, night vendors, and songs and traditions that connect us to our cities and to one another.

Urban Acupuncture is the first of Jaime Lerner's visionary work to be published in English. It is a love letter to the elements that make a street hum with life or a neighborhood feel like home, penned by one of the world's most successful advocates for sustainable and livable urbanism.
Pragmatic, idealistic, poetic, and humane, Lerner's book is both a primer and a manifesto on the necessity and indispensability of the metropolis. The author poignantly encourages the reader to save, heal, and love cities.
This set of musings, a translation of the original Brazilian Portuguese book, pulls you in with its natural, intimate tone; it's like you are sitting and having a conversation with Lerner over a glass of wine in a cafe.'
 
Urban Acupuncture captures Lerner's philosophy, expansive mind, and his dynamic personality through a series of anecdotes, musings, even a poem. Most are short — think of them as haikus for the urban planner — and thought-provoking. An unusual book from an unusual thinker, but with lessons that have broad application.
Urban Acupuncture is a book that enlightens and inspires through eloquent prose explaining common sense solutions.  To this end, Lerner concludes the book with a guide to how each of us express our love for the city and some small steps or 'pinpricks' we can take to apply urban acupuncture ourselves.
Joyful, uplifting book… As the author proves through his wonderful anecdotes, the heart of a city is made of individuals who know and love it, who care for it and work and live in it. With obvious fondness and even delight for the topic, this lovely little guide expresses the joy felt in cities, great and small, that stay human because of these small points of care.
...a smart, quick read that urges urban residents to take a closer look at their everyday surroundings and find small but significant ways to improve the urban landscape...
Jaime Lerner's Urban Acupuncture delves deeply into urban life and what makes cities tick. Drawing on his success as both a designer and politician, Lerner sets out a series of insightful concepts and practical recommendations for enriching urban life....Do not open this book expecting maps, formulas, and detailed instructions. Instead, look at it as a conversation with a wise, influential, award-winning thinker who reveals his hard-won secrets for improving city life...At its heart, this slim book is a love letter to the colors, sounds, sights, places, and memories of the quintessential city.
[Readers] will come away from this read with their heads overflowing with ideas, inspired to do something themselves in the belief that a better world really is possible.
...treasure of a book... Informative and fun, it sparks the imagination for small ideas — 'pinpricks' — that can spread and have large impacts on a city.
This is the best of Jaime Lerner, a lover of cities and as true an expert as there is in understanding what makes them tick and how to make them better. To read him is to hear him speak, with gusto, love, humor, deep caring, and inspiring ideas. Urban Acupuncture should be required reading for all students of city planning and for anyone who wants to make a difference in their city.
Urban Acupuncture is an ode to the city and its regenerative capacity as a site for social and convivial life. Originally written in Portuguese, this English translation conveys the lyricism and enthusiasm in Lerner's voice as he addresses the city as a leaving and breathing being...Lerner's love for the city is infectious and Urban Acupuncture commendably conveys his message to the reader to love, learn, and contribute to transofrming his or her own city.
In his first book in English, Lerner's brief essays consider successful or innovative urban interventions around the world.
An architect, planner, and politician of great skill, Jaime Lerner has another talent, on clear display in this lively book: a deep and hard-won understanding that architecture, planning, and politics do not alone make our cities great.
This book is like having a dinner with a good friend where the conversation just flows, one story after the other, good examples that will stick with you when you go home. One of these evenings where you go home inspired to do something yourself, believing that change can happen.
Jaime follows in the tradition of Jane Jacobs, William Whyte, and many other visionaries who have illuminated the world's thinking on cities. Urban Acupuncture is a work of fierce love for real, living, people-filled cities and cities for people.
Jaime Lerner is a renowned architect and planner who served three terms as mayor of Curitiba, Brazil and two terms as governor of the state of Paraná. He has won numerous international awards, including the United Nations Environmental Award in 1990, and was nominated as one of Time magazine's twenty-five most influential thinkers in the world in 2010. Lerner is founder of Jaime Lerner Associated Architects, served as President of the International Union of Architects from 2002-2005, and is currently a member of the board of directors of the World Resources Institute.
Preface \ Carol Coletta, Knight Foundation
Foreword \ Jan Gehl
Introduction
Chapter 1. 24-Hour Shopkeepers in New York City
Chapter 2. The Old Cinema Novo
Chapter 3. Rescuing a River
Chapter 4. The Forbidden City
Chapter 5. Cali
Chapter 6. Do Nothing! Urgently
Chapter 7. Around the Clock, or The 24-Hour City
Chapter 8. Urban Kindness
Chapter 9. Musical Acupuncture
Chapter 10. Continuity is Life
Chapter 11. Street Sounds, Colors, and Scents
Chapter 12. Good Recycling
Chapter 13. People in the Streets
Chapter 14. Smart Car, Smart Bus
Chapter 15. Commitment to Solidarity
Chapter 16. Draw Your City
Chapter 17. Instructions for Performing Urban Acupuncture 
Chapter 18. Creative Leisure vs. Industrious Mediocrity
Chapter 19. Self-Esteem Is Good Acupuncture
Chapter 20. Light Is Good Acupuncture
Chapter 21. Aqua-puncture
Chapter 22. The Mobility Card
Chapter 23. Eco-clock
Chapter 24. Arborescence
Chapter 25. Produced Memory
Chapter 26. Of Parks, Squares, and Monuments
Chapter 27. The One-Page Guide
Chapter 28. Urban Cholesterol
Chapter 29. Buildings with Dignity
Chapter 30. Acupuncture of Silence
Chapter 31. Ramblas and Galleries
Chapter 32. A Pinprick Doesn't Hurt
Chapter 33. Trompe L'oeil
Chapter 34. A Letter to Fellini
Chapter 35. How to Find Someone in a City
Chapter 36. The Presence of Genius 
Chapter 37. Markets and Street Fairs
Chapter 38. The Bar Counter 
Chapter 39. Love for the City
Find what you're looking for...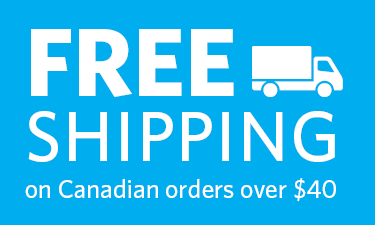 Publishers Represented
UBC Press is the Canadian agent for several international publishers. Visit our
Publishers Represented
page to learn more.