168 pages, 8 1/4 x 10 3/4
Urban Street Stormwater Guide
By National Association of City Transportation Officials
Streets make up more than 80 percent of all public space in cities, yet street space is often underutilized or disproportionately allocated to the movement of private motor vehicles. Excess impervious surface contributes to stormwater runoff, posing a threat to the environment and human health, and often overwhelming sewer systems. This excess asphalt also poses a threat to public safety, encouraging faster speeds and dangerous conditions for people walking and biking. 

The Urban Street Stormwater Guide begins from the principle that street design can support—or degrade—the urban area's overall environmental health. By incorporating Green Stormwater Infrastructure (GSI) into the right-of-way, cities can manage stormwater and reap the public health, environmental, and aesthetic benefits of street trees, planters, and greenery in the public realm. With thoughtful design, GSI can bolster strategies to provide a safe and pleasant walking and biking experience, efficient and reliable transit service, and safer streets for all users.

Building on the successful NACTO urban street guides, the Urban Street Stormwater Guide provides the best practices for the design of GSI along transportation corridors. The authors consider context-sensitive design elements related to street design, character and use, zoning, posted speed, traffic volumes, and impacts to non-motorized and vehicular access. The Guide documents and synthesizes current practices being developed by individual agencies and recommends design guidance for implementation, as well as explores innovative new strategies being tested in cities nationwide. The guidance will focus on providing safe, functioning and maintainable infrastructure that meets the unique needs and requirements of the transportation corridors and its various uses and users.

The state-of-the-art solutions in this guide will assist urban planners and designers, transportation engineers, city officials, ecologists, public works officials, and others interested in the role of the built urban landscape in protecting the climate, water quality, and natural environment.
Makes the case that green stormwater infrastructure can be combined with transportation infrastructure projects to help cities meet their stormwater management goals, save money and, in some cases, make streets safer for walking and biking...The [Urban Street Stormwater Guide] provides a variety of green stormwater infrastructure designs for cities to implement, from major capital projects to low-cost neighborhood intersection treatments.
The Urban Street Stormwater Guide delivers one of the most comprehensive guides on how to combine complete street design and green infrastructure stormwater management...a valuable resource to those planning and designing green street projects.
Practical, thoughtfully laid out, and tightly focused on its subject, the Urban Street Stormwater Guide is a must-have resource for anyone involved in stormwater management.
This book is an invaluable guide for city planners, environmentalists, and citizen activists.
The Urban Street Stormwater Guide synthesizes a wealth of local experience into a national resource for sustainable design. The result of a collaboration between transportation and stormwater experts in multiple cities, the guide illustrates how streets of every size can incorporate stormwater management techniques with sustainable, multi-modal mobility. This guide provides the tools necessary to find value in water and to design better cities.
Too often we've learned the hard way that the water always wins. This guide sets out a bold vision for how cities can work with water, not against it. It is a blueprint for how to create safe, complete streets that view stormwater as a resource to be integrated into the natural fabric of the cities we want.
This book is full of best practices from the city officials who have been implementing urban street stormwater solutions in the real world, and brings them together in an easy-to-use manual of the caliber of NACTO's earlier guides. It will influence the direction of practice in the same way, giving confidence to those who want to implement these ideas on their own streets.
About the Guide
How to Use the Guide
NACTO & ASCE
 
Chapter 1. Streets as Ecosystems
Green Street Principles
Thinking of Streets as Ecosystems
-Placemaking vs. Performance
-Planning the Water Network
-Integrating Green Stormwater Infrastructure
-Regulatory Layers
 
Chapter 2. Stormwater Streets
The Stormwater Network
-Ultra Urban Green Street
-Green Transitway
-Multi-Way Boulevard
-Neighborhood Main Street
-Neighborhood Street
-Commercial Shared Street
-Residential Shared Street
-Green Alley
-Stormwater Greenway
-Industrial Street
-Reclaimed Intersection
 
Chapter 3. Designing for Stormwater
General Design Considerations for a Street
Siting GSI in the Right-of-Way
-Planting Strip/Amenity Zone
-Curb Extensions
-Curbside parking/bike lane
-Medians
-Travel Lanes
-Floating BMPs
-Roundabouts
Green Infrastructure Elements
-Bioretention with Graded Side Slopes
-Bioretention with Vertical Walls
-Bioretention with Hybrid Sides
-Tree Wells
-Tree Trenches
-Permeable Pavements
Green Infrastructure Design
-Length of a Bioretention Cell
-Bottom Area
-Soil/Media
-Presettling or Pretreatment
-Inlet/Inflow Design
-Overflow/Outlet Design
-Trees and Plantings
-Subsurface Infrastructure
 
Chapter 4. Design Considerations
-Street hydrology and stormwater runoff
-Volume Managed vs. Water Quality Design
-Conveyance systems
-Drainage basin type
-Geotechnical/Hydrogeological conditions
-Service and franchise utilities
-Weather/Climate of a region
-Existing infrastructure and adjacent buildings
-Regulatory Framework
 
Chapter 5. Partnerships & Performance
-Monitoring
-Policy
-Citywide Plans & Strategies for Stormwater Management
-Interdepartmental/Interagency coordination
-Public Outreach
-Operations and Maintenance
Performance Measures
 

Find what you're looking for...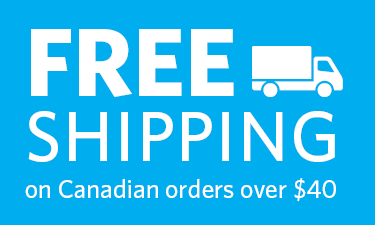 Publishers Represented
UBC Press is the Canadian agent for several international publishers. Visit our
Publishers Represented
page to learn more.