$31.95

Back Order
Ships in 4-6 weeks.
$83.00

Back Order
Ships in 4-6 weeks.
GO TO CART
Wild Articulations
Environmentalism and Indigeneity in Northern Australia
University of Hawai'i Press
Beginning with the nineteenth-century expeditions, Northern Australia has been both a fascination and concern to the administrators of settler governance in Australia. With Southeast Asia and Melanesia as neighbors, the region's expansive and relatively undeveloped tropical savanna lands are alternately framed as a market opportunity, an ecological prize, a threat to national sovereignty, and a social welfare problem. Over the last several decades, while developers have eagerly promoted the mineral and agricultural potential of its monsoonal catchments, conservationists speak of these same sites as rare biodiverse habitats, and settler governments focus on the "social dysfunction" of its Indigenous communities. Meanwhile, across the north, Indigenous people have sought to wrest greater equity in the management of their lives and the use of their country.
In Wild Articulations, Timothy Neale examines environmentalism, indigeneity, and development in Northern Australia through the controversy surrounding the Wild Rivers Act 2005 (Qld) in Cape York Peninsula, an event that drew together a diverse cast of actors—traditional owners, prime ministers, politicians, environmentalists, mining companies, the late Steve Irwin, crocodiles, and river systems—to contest the future of the north. With a population of fewer than 18,000 people spread over a landmass of over 50,000 square miles, Cape York Peninsula remains a "frontier" in many senses. Long constructed as a wild space—whether as terra nullius, a zone of legal exception, or a biodiverse wilderness region in need of conservation—Australia's north has seen two fundamental political changes over the past two decades. The first is the legal recognition of Indigenous land rights, reaching over a majority of its area. The second is that the region has been the center of national debates regarding the market integration and social normalization of Indigenous people, attracting the attention of federal and state governments and becoming a site for intensive neoliberal reforms. Drawing connections with other settler colonial nations such as Canada and Aotearoa New Zealand, Wild Articulations examines how indigenous lands continue to be imagined and governed as "wild."
Neale frames and intersperses his account of the contest over the rivers with complex and insightful analyses of a range of issues. In particular, pages 9-24 of the introduction would make a valuable, if demanding, reading assignment for undergraduate students. There are other excellent discussions throughout the book. . . . [T]his is a very substantial piece of work that deserves serious attention from anyone interested in the themes of wildness, settler colonialism, developmentalism and Indigenous-state relations in northern Australia or the remote parts of other settler colonies.
The Wild Rivers legislation is demonstrably a useful focus for an analysis of environmentalism and indigeneity in Australia, connecting, as it does, a multiplicity of groups, their diverse and shifting beliefs and values, and the representational forms through which each promotes its interests. This connective topic is vital as the book ranges widely and often in considerable depth across a number of topics in order to make a thorough analysis. . . . Anyone wanting to engage with Queensland's Wild River legislation (or this region) in a meaningful way will find that this in-depth, comprehensive account provides a thorough grounding in Cape York's complex historical underpinnings and present-day political dynamics.
[T]he book is rich in historical, legislative and contemporary political detail. It draws on a variety of methods – documentary and media analysis, legal discourse analysis, interviews with key stakeholders. Neale draws confidently and with authority on several disciplinary traditions, including cultural studies, politics, anthropology, geography and legal studies. . . . Overall it is a more than worthwhile journey; this is a landmark work from an early career scholar, of relevance to everyone who needs to understand the relationships between Indigeneity and environmentalism in Australia. Which is all of us; everyone involved in or studying any sort of environmental management.
Timothy Neale is a research fellow at Deakin University's Alfred Deakin Institute for Citizenship and Globalisation in Melbourne, Australia.
Find what you're looking for...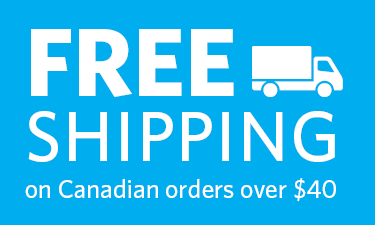 Publishers Represented
UBC Press is the Canadian agent for several international publishers. Visit our
Publishers Represented
page to learn more.