$28.95

Back Order
Ships in 4-6 weeks.
GO TO CART
Working from Within
Chicana and Chicano Activist Educators in Whitestream Schools
The University of Arizona Press
Combining approaches from anthropology and cultural studies, Working from Within examines how issues of identity, agency, and social movements shape the lives of Chicana and Chicano activist educators in U.S. schools. Luis Urrieta Jr. skillfully utilizes the cultural concepts of positioning, figured worlds, and self-authorship, along with Chicano Studies and Chicana feminist frameworks, to tell the story of twenty-four Mexican Americans who have successfully navigated school systems as students and later as activist educators.

Working from Within is one of the first books to show how identity is linked to agency--individually and collectively--for Chicanas and Chicanos in education. Urrieta set out to answer linked questions: How do Chicanas and Chicanos negotiate identity, ideology, and activism within educational institutions that are often socially, culturally, linguistically, emotionally, and psychologically alienating? Analyzing in-depth interviews with twenty-four educators, Urrieta offers vivid narratives that show how activist identities are culturally produced through daily negotiations.

Urrieta's work details the struggles of activist Chicana and Chicano educators to raise consciousness in a wide range of educational settings, from elementary schools to colleges. Overall, Urrieta addresses important questions about what it means to work for social justice from within institutions, and he explores the dialogic spaces between the alternatives of reproduction and resistance. In doing so, he highlights the continuity of Chicana and Chicano social movement, the relevance of gender, and the importance of autochthonous frameworks in understanding contemporary activism. Finally, he shows that it is possible for minority activist educators to thrive in a variety of institutional settings while maintaining strong ties to their communities.
"A theoretically sophisticated, disturbing, moving account of the identify transformations of 24 Chicanas/Chicanos as they engaged with US schools first as young students, eventually, for some, as faculty in schools and universities.  Without Urrieta's research, outsiders to the Latino/a experience might think "upward mobility".  Instead these activists are striving to "give back" to their communities and wrestling with "playing the game" versus "selling out". An eye-opening book for those of us who feel at home in "whitestream" schools.' —Dorothy Holland, co-editor of History in Person:  Enduring Struggles, Contentious Practice, Intimate Identities
Luis Urrieta Jr. is Associate Professor of Cultural Studies in Education and Mexican American Studies at the University of Texas at Austin. Dr. Urrieta's research revolves around issues of identity, agency, and social movements in education with a strong focus on Chicana and Chicano and indígena education, identities and activism, and more recently on U.S.--Mexico migration issues. Dr. Urrieta was born and raised in Los Angeles, California, and is the son of Mexican immigrants.
Acknowledgments
1 Introduction
2 How the Story Goes . . .
3 Positioning Mexican American Students in Whitestream Schools
4 How Some Mexican Americans Become Chicana and Chicano Activist Educators
5 Chicana and Chicano Educational Activism
6 Transas, Movidas, y Jugadas and the Struggle to Change Whitestream Schools
Appendix 1. Profile of Study Participants
Appendix 2. Selected Participants
Notes
Bibliography
Index
Find what you're looking for...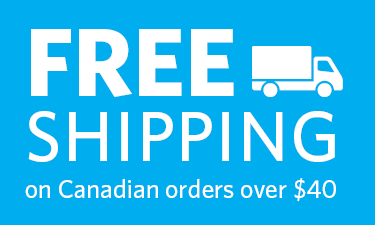 Publishers Represented
UBC Press is the Canadian agent for several international publishers. Visit our
Publishers Represented
page to learn more.