$36.95

Back Order
Ships in 4-6 weeks.
GO TO CART
Your Brain on Latino Comics
From Gus Arriola to Los Bros Hernandez
University of Texas Press
Though the field of comic book studies has burgeoned in recent years, Latino characters and creators have received little attention. Putting the spotlight on this vibrant segment, Your Brain on Latino Comics illuminates the world of superheroes Firebird, Vibe, and the new Blue Beetle while also examining the effects on readers who are challenged to envision such worlds.
Exploring mainstream companies such as Marvel and DC as well as rising stars from other segments of the industry, Frederick Aldama provides a new reading of race, ethnicity, and the relatively new storytelling medium of comics themselves. Overview chapters cover the evolution of Latino influences in comics, innovations, and representations of women, demonstrating Latino transcendence of many mainstream techniques. The author then probes the rich and complex ways in which such artists affect the cognitive and emotional responses of readers as they imagine past, present, and future worlds.
Twenty-one interviews with Latino comic book and comic strip authors and artists, including Laura Molina, Frank Espinosa, and Rafael Navarro, complete the study, yielding captivating commentary on the current state of the trade, cultural perceptions, and the intentions of creative individuals who shape their readers in powerful ways.
[A] great book that paints a long and complex history of Latinx comics and their creators while explaining their place in the mainstream, which is where the community's visibility is less stable.
'Holy funny pages, Batman!' Fred Aldama's Your Brain on Latino Comics tears open new
tierra as its savvy x-ray vision parses Latino visual culture. With voracious eyes attuned
to word-image conspiracies, grandmaster Aldama's ink-stained hands reveal the legacy and
destiny of 'American' comics. This is a go-to book for profs in ethnic/cultural studies and
communications. Jump into a phone booth and reach for your hot spandex tights—Aldama's lush,
semiotic alchemy will have you leaping buildings in a single bound!
Your Brain on Latino Comics is a much-needed addition to the field of Latino studies,
serving as a bridge between a rich Latino comics history that has been paid little scholarly
attention in the past and a thriving contemporary Latino literary culture that was widely
influenced by Latino comics like Love & Rockets.
FREDERICK LUIS ALDAMA is Professor of English and Comparative Studies and Director of
Latino Studies at Ohio State University, Columbus. His seven previous books include Spilling
the Beans in Chicanolandia: Conversations with Writers and Artists.
Part I: An Overview of Latino Comics

1. Introduction
2. So Many Approaches, So Little . . .
3. Concerned Comics
4. The Good, Bad, and . . . Beautiful
5. Mainstreamed Compadres
6. Slipstreamed Latinos
7. Latinos Strike Back
8. Spandexed Latinas, Where Art Thou?
9. More Superheroes Revealed
10. Spandex Alternatives
11. All That Is White Turns Noir
12. Other à la Modes
13. Strips with New Stripes

Part II: Brains A-sizzle on Latino Comics

14. Introduction
15. Comic, Tragic, Epic--Redux
16. Proof's in the Pudding
17. Getting Emotional
18. Abracadabra . . . the Mind-Reading Trick
19. Double Trouble: The Visual and Verbal Narrator
20. Latinos Conjured Up
21. Rereading Race and Ethnicity
22. It's a Burrito Wrap

Part III: Conversations with the Creators

David Alvarez
Gus Arriola
Hector Cantú
Carlos Castellanos
Richard Dominguez
Frank Espinosa
Roberta Gregory
Gilbert Hernandez of Los Bros Hernandez
Jaime Hernandez of Los Bros Hernandez
Javier Hernandez
Jonathan and Joshua Luna of The Luna Brothers
Laura Molina
Rhode Montijo
Rafael Navarro
Anthony Oropeza
Peter Ramirez
Fernando Rodriguez
Bobby Rubio
Carlos Saldaña
Wilfred Santiago
Ivan Velez Jr.

Notes
Bibliography
Index
Find what you're looking for...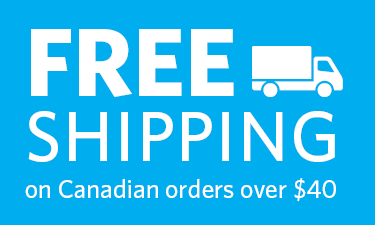 Publishers Represented
UBC Press is the Canadian agent for several international publishers. Visit our
Publishers Represented
page to learn more.