200 colour photos, 4 maps
Vancouverism
UBC Press
, On Point Press
Until the 1980s, Vancouver was a typical mid-sized North American city. But between Expo 86 and the Olympic Games in 2010, something extraordinary happened. This otherwise unremarkable Canadian city underwent a radical transformation that saw it emerge as an inspiring world-class metropolis celebrated for its livability, sustainability, and competitiveness. City-watchers everywhere took notice and wanted to learn more about this new model of urban growth, and the term "Vancouverism" was born.
This book tells the story of Vancouverism and the urban planning philosophy and practice behind it. The author, Larry Beasley, is a former chief planner of the City of Vancouver and a leader at the heart of the action. Writing from an insider's perspective, he traces the principles that inspired Vancouverism and the policy framework developed to implement it. The prologue, written by Vancouver journalist Frances Bula, outlines the political and urban history of Vancouver up until the 1980s as background. The text is also beautifully illustrated by the author with more than 200 colour photographs depicting not only the city's vibrancy but also the principles of Vancouverism in action.
Cities everywhere are asking the same question. Shall we shape change or will change shape us? This book shows how one city discovered positive answers, and it offers the principles, tools, and inspiration for others to follow. While the emphasis is on the accomplishments of Vancouverism, Beasley also discusses the problems now facing the city (especially affordability) and offers suggestions for refining and enhancing the Vancouver model, as well as thoughts on the applicability of Vancouverism to cities and suburbs worldwide.
This book will appeal to urbanists worldwide, including urban planners and architects, and those interested in how our cities are made.
Beasley's book is a captain's log that will sit nicely alongside other books on city building in Vancouver.
...this will be the definitive insider's account of the creation of Vancouver's famous skyline, its downtown neighbourhoods and its mix of natural beauty and urbanism.
In Beasley's hands, Vancouverism's seemingly disparate parts emerge as a cohesive whole.
...an insider's view of how, especially during Beasley's decades inside city hall, the Terminal City came to be an internationally renowned exemplar of livable, family-friendly urban neighbourhoods.
Overall, this book is a fantastic look at the history of how a city came to be.
Larry Beasley takes us on one of the most intense and transformative city-building journeys of our time. Vancouverism is a tale of breathtaking conversion – of principles, ideas, and players – that saw a rather provincial town come of age on the global stage.
In this inspiring 'in-the-cockpit' account, Larry Beasley explains the phenomenon of 'Vancouverism.' While recounting local events, he reveals what was distinctively Canadian about this episode in city building – and its general applicability elsewhere. In an era when there is great frustration with government and an impulse to 'get it out of the way,' this book makes the case for a highly proactive, enlightened, and nimble government leadership.
Larry Beasley is the Distinguished Practice Professor of Planning at the University of British Columbia and the founding principal of Beasley and Associates, an international planning and urban design consultancy. He sits on the boards of TransLink (British Columbia's integrated transportation agency), the National Capital Commission in Ottawa, and the Canadian Urban Institute. He is a registered professional planner in Canada and the retired co-chief planner for the City of Vancouver.
After more than thirty years of civic service, fifteen as co-chief planner, where he led Vancouver's modern transformation into a world model for sustainable and livable cities, Larry Beasley now teaches and advises on urbanism around the world. Key appointments have included: special advisor on city planning to the Government of Abu Dhabi, UAE, where he founded the Urban Planning Council, one of the most progressive planning agencies in the Middle East; senior advisor on urban design in Dallas, Texas, where he founded their Urban Design Studio; member of the International Economic Development Advisory Board of Rotterdam, The Netherlands; chair of the NCC's Advisory Committee on Planning, Design and Realty; urban advisor to Nordic Innovations in Scandinavia; planning advisor in Vancouver, BC, as well as Toronto and Brampton, Ontario; and, vice-president of Aquilini Developments, a major Canadian development company. Beasley has also had key involvement in new capital cities around the world, including Abu Dhabi (leading design of the new capital), Moscow (leading design of expansion of the city with a new capital district for the Duma and national government), and Canberra (advising on diversification of the inner city).
Larry Beasley is a fellow of the Canadian Institute of Planners and an honorary member of the Canadian Society of Landscape Architects. He has been awarded: Advocate for Architecture by the Royal Architectural Institute of Canada; the Kevin Lynch Prize from the Massachusetts Institute of Technology; and the Applied Sciences Dean's Medal of Distinction at the University of British Columbia. He is also a fellow of the Dallas Institute.
Larry Beasley is a Member of the Order of Canada and has received the Queen Elizabeth II Diamond Jubilee Medal. He is the author, with Jonathan Barnett, of Ecodesign for Cities and Suburbs (2015).
Frances Bula is an award-winning journalist who has written about Vancouver city politics and urban issues for a quarter century, covering the "City Hall Beat" on everything from development to drug policy. Her work appears predominantly in the Globe and Mail, as well as in Vancouver magazine and BCBusiness.
Prologue
The Beginnings | Frances Bula
Part 1: What Is Vancouverism?
1 Setting the Stage
2 A Unique Context for Urban Innovation
3 Counter-Intuitive Perspectives for Shaping a City
Part 2: The Key Urban Principles of Vancouverism
4 Neighbourhoods
5 Transportation Choices
6 Diversity
7 Urban Design
8 Environmental Responsibility
9 Public and Private Collaboration
Part 3: The Future of Vancouverism
10 New Iterations and Lessons Learned
Epilogue
A Special Urban Experience
Notes; Index
Related Titles
Digital Lives in the Global City
Contesting Infrastructures
Edited by Deborah Cowen, Alexis Mitchell, Emily Paradis, and Brett Story
Evaluating Urban and Regional Plans
From Theory to Practice
By Mark Seasons
Condoland
The Planning, Design, and Development of Toronto's CityPlace
By James T. White and John Punter
Planning Toronto
The Planners, The Plans, Their Legacies, 1940-80
Planning on the Edge
Vancouver and the Challenges of Reconciliation, Social Justice, and Sustainable Development
Edited by Penny Gurstein and Tom Hutton
Changing Neighbourhoods
Social and Spatial Polarization in Canadian Cities
Edited by Jill Grant, Alan Walks, and Howard Ramos
Neighbourhood Houses
Building Community in Vancouver
Foreword by David Hulchanski; Edited by Miu Chung Yan and Sean R. Lauer
‹
›
Find what you're looking for...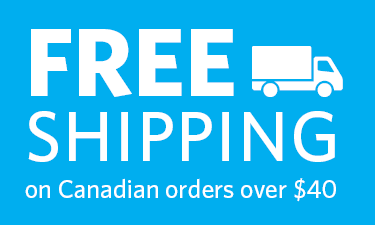 Stay Informed
Receive the latest UBC Press news, including events, catalogues, and announcements.
Publishers Represented
UBC Press is the Canadian agent for several international publishers. Visit our
Publishers Represented
page to learn more.