A Small Price to Pay
Consumer Culture on the Canadian Home Front, 1939-45
We often picture life on the Canadian home front as a time of austerity, as a time when women went to work and men went to war. A Small Price to Pay, the first full-length study of consumer culture in wartime Canada, explodes the myth of home front sacrifice by bringing to light the contradictions of consumer society during the Second World War, from car lots and grocery stores to movie theatres and wartime advertising.
War brought rationing, price controls, shortages, and patriotic pressure to save for the sake of the nation. But Canadians also had money in their pockets after years of want, and the fantasy realm of advertisements promised them limitless material abundance. Our "greatest generation" was not impervious to temptation but rather embarked on one of the biggest spending booms in Canadian history. Between 1939 and 1945, jewelry, clothing, and drug store sales doubled, restaurant business tripled, and Canadians bought over a billion tickets to the movies.
By cutting through the fog of patriotic enthusiasm, Graham Broad reveals that the consumer-spending boom of the 1950s and 1960s was not a "postwar" phenomenon after all.
A Small Price to Pay is essential reading for students and scholars of Canadian history, military and home front studies, and consumer culture.
Awards
2013, Shortlisted - C.P. Stacey Award for scholarly work in Canadian Military History
A Small Price To Pay is wry, ironic and wonderfully researched. It is also a dramatic resetting of the record. Far from the media depiction of 1940s Canada as a bleak and downcast place, Broad makes a persuasive case that most people never had it so good ... for young Canadians and even for those who lived it, the war years are immortalized as a black-and-white period of communal misery and sacrifice. A Small Price To Pay reruns the memory reel in brilliant colour punctuated with an astonishing fact: in no year of the war did Canada spend more on the military than it did on shopping.
I encourage neophytes and specialists alike interested in the Canadian home front to read this book. It should not be ignored for anyone interested in this topic.
Both books [Broad's A Small Price to Pay as well as Food Will Win the War: The Politics, Culture, and Science of Food on Canada's Home Front by Ian Mosby, UBC Press 2014] are much needed additions to the historiography of Canada's Second World War Experience. Too often have the daily lives of those on the home front been overlooked in favour of the stories of the men and women who marched away in khaki. Those who remained behind – 90 percent of Canadians – also had their worlds fundamentally transformed by war, as these books demonstrate. Specialists will certainly appreciate these works, but both are accessible and appealing to a general audience as well.
A Small Price to Pay provides an excellent starting point from which to launch further explorations of the subject area … I encourage neophytes and specialists alike interested in the Canadian home front to read this book. It should not be ignored for anyone interested in the topic.
A Small Price to Pay challenges readers to rethink conventional understandings of life on the home front while providing an important contribution to the developing history of consumerism. It is well placed to become a standard reference point in Canadian history.
This book tells an interesting story about everyday life in wartime, enlivened by wartime advertisements. Broad challenges the claim that Canadian consumers paid more than a modest price for wartime restrictions on access to goods, showing instead that this era produced a dramatic improvement in living standards.
War served as a catalyst for a change in tactics by the advertising industry, which, on behalf of its clientele, played the patriotic card whenever suitable. In fact, the eventual conflict that occasionally developed between patriotism and profit was obscured by the co-opting of the patriotic agenda by the business community through the agency of advertising. A Small Price to Pay – a well-written, quick-paced book – helps unravel the whole complex web.
Graham Broad is a member of the Department of History at King's University College, Western University.
Introduction
1 Mrs. Consumer, Patriotic Consumerism, and the Wartime Prices and Trade Board
2 Business as Usual: Adworkers and the Coming of War
3 Finding a Place for Wartime Advertising
4 Advertising to Win the War and Secure the Future
5 Buying and Selling Big Ticket Items
6 "The Grim Realities of War, as Pictured by Hollywood": Consuming Leisure
Conclusion
Appendix: Guns and Butter: Consumer Spending, Inflation, and Price Controls
Notes, Selected Bibliography, Index
Related Titles
Creating Postwar Canada
Community, Diversity, and Dissent, 1945-75
Edited by Magda Fahrni and Robert Rutherdale
Engaging the Line
How the Great War Shaped the Canada–US Border
Buying Happiness
The Emergence of Consumer Consciousness in English Canada
War Junk
Munitions Disposal and Postwar Reconstruction in Canada
By Alex Souchen
Boosters and Barkers
Financing Canada's Involvement in the First World War
‹
›
Find what you're looking for...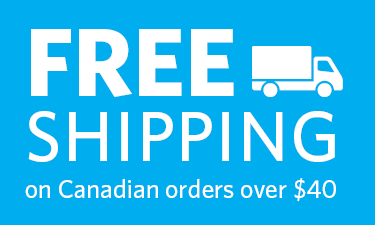 Stay Informed
Receive the latest UBC Press news, including events, catalogues, and announcements.
Publishers Represented
UBC Press is the Canadian agent for several international publishers. Visit our
Publishers Represented
page to learn more.