Boosters and Barkers
Financing Canada's Involvement in the First World War
"Stick it, Canada! Buy more Victory Bonds!" The First World War demanded deep personal sacrifice in the field and at home – even when home was far from the front. It also made unrelenting financial demands on both the governments and populations of Canada and Newfoundland.
Boosters and Barkers is a highly original examination of the drive to finance Canadian participation in the conflict. David Roberts examines Ottawa's calls for direct public contributions in the form of war bonds; the intersections with imperial funding, taxation, and conventional revenue; and the substantial fiscal implications of participation in the conflict during and after the war. Canada's six bond-selling campaigns received an astounding response, generating revenue that covered almost a third of the country's total war costs, which were estimated at $6.6 billion. This amount was modest in comparison with the burdens placed on European countries, but it was still a dramatic contribution from a dominion so distant from the front.
This story is one of inexorable need, shrewd propaganda, resistance, engagement, and long-term consequence. Boosters and Barkers mines a wide range of sources in Canada, the United States, and Britain to reveal how bond campaigns used coercive, modern marketing techniques – encompassing print, images, and music – to sell both the war and wide public participation.
Social, military, and financial historians will find this a fascinating study of an underexplored area of First World War scholarship.
David Roberts should be proud of the notable contribution he has made to the history of Canada in the First World War. This is an important and indeed groundbreaking work, both adding to existing scholarly debates and initiating new ones.
David Roberts is a retired editor of the Dictionary of Canadian Biography/Dictionnaire biographique du Canada. In addition to writing many entries for the DCB, he is also the author of In the Shadow of Detroit: Gordon M. McGregor, Ford of Canada, and Motoropolis. He lives in Don Mills, Ontario.
Introduction
Part 1: Getting the Money to Finance Canada's War
1 Business as Usual, 1914
2 Inching Toward Innovation, 1915–16
3 Crises and Victories, 1917–18
4 Legacies in Peacetime, 1919–20s
Part 2: From Broadside to Vaudeville in the War-Loan Campaigns
5 The Dominion War Loans, 1915–17
6 The First Victory Loan, 1917
7 Pandemic and Peace, 1918
8 Thrift, War Savings, Markets, and the Clean-Up Campaign of 1919
9 The Aftermath, 1919–20s
Part 3: Newfoundland and the Canadian Connection
10 Finance in Newfoundland and the Campaign of 1918
Part 4: Consensus and Resistance
11 The Limits of Patriotism
Part 5: The Images, Sounds, and Words of the War Loans
12 Selling through Posters, Cartoons, and Illustrations
13 Selling through Film, Theatre, Music, and Words
Conclusion
Appendixes; Notes; Selected Bibliography; Index
Related Titles
Canada 1919
A Nation Shaped by War
Edited by Tim Cook and J.L. Granatstein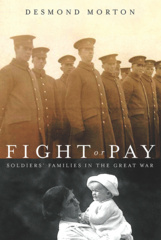 Fight or Pay
Soldiers' Families in the Great War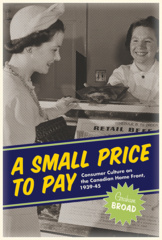 A Small Price to Pay
Consumer Culture on the Canadian Home Front, 1939-45
By Graham Broad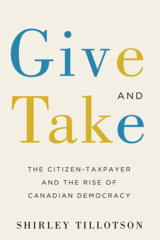 Give and Take
The Citizen-Taxpayer and the Rise of Canadian Democracy
‹
›
Find what you're looking for...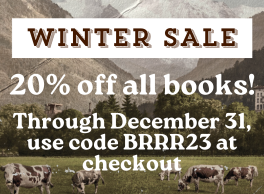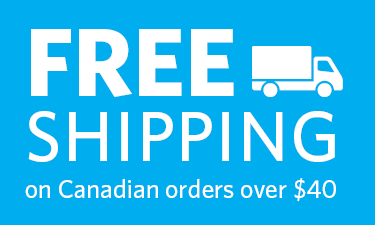 Stay Informed
Receive the latest UBC Press news, including events, catalogues, and announcements.
Publishers Represented
UBC Press is the Canadian agent for several international publishers. Visit our
Publishers Represented
page to learn more.