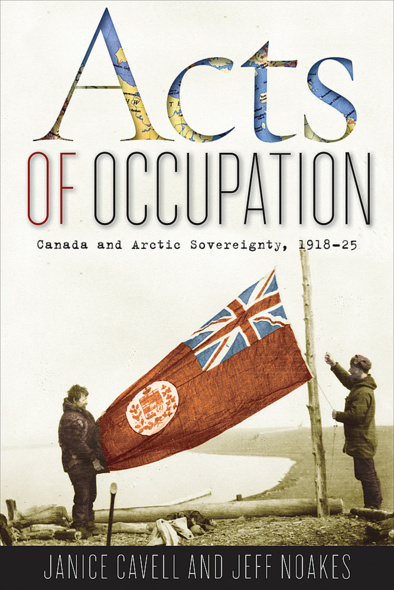 Acts of Occupation
Canada and Arctic Sovereignty, 1918-25
As climate change threatens to open the Northwest Passage to ice-free travel, Canada's sovereignty over the Arctic has become more important to the Canadian government, military, and economy – and more contested by other nations. Although Canada's claim to the Arctic archipelago is now firmly entrenched in the minds of most Canadians, less than a century ago, ownership of the Arctic was much less assured.
Acts of Occupation pieces together the engrossing story of how the self-serving ambition of explorer Vilhjalmur Stefansson ultimately led Canada to craft and defend a decisive policy on its claims to the Arctic. Drawing on a wealth of previously untapped archival sources, including the private papers of explorers Shackleton, Rasmussen, and Stefansson, historians Janice Cavell and Jeff Noakes show how unfounded paranoia about Danish designs on the north, fueled by Stefansson's deliberate dissembling of his own motives and by the fears of civil servant James Harkin, was the catalyst for Canada's active administrative occupation of the Arctic.
A tale of intrigue worthy of the best popular histories, Acts of Occupation throws new light on an under-studied but transformative period in the history of Canadian Arctic policy and provides much-needed historical context for contemporary debates on northern sovereignty.
Visit www.actsofoccupation.com for updates, photos, and news from the authors.
Acts of Occupation will appeal to students and practitioners of Canadian history, politics, and foreign policy and anyone interested in the history of the North.
Awards
2012, Short-listed - Canadian Political History Book Prize, Canadian Historical Association
This well-written and readable work deserves a place on the bookshelves of historians, students, and popular readers interested in the Canadian Arctic ... the recent flurry of books on the Canadian North has included several broad and sweeping studies of Canad's Arctic policy ... however, more detailed works that fully explore the contours of Canada's Arctic policy are required. Other historians should follow the lead of Cavell and Noakes to describe the progression of Canada's policy since the country received its Arctic Archipelago in 1880 because many historical policy issues are still germane to debates about the Arctic today.
This well-written and readable work deserves a place on the bookshelves of historians, students, and popular readers interested in the Canadian Arctic. High-quality photographs and maps add to the story of adventure, exploration, and intrigue that the authors set out to tell. Moreover, this history is both timely and important.
Acts of Occupation is an extremely valuable piece of scholarship that significantly expands our understanding of the historical roots of Arctic sovereignty debates. Grounded in impressive archival research, it gives a vivid sense of the high drama associated with early Arctic diplomacy.
This book was a delight to read ... The authors have thrown a clear light on a very important period in Canadian foreign policy as it pertained to Arctic sovereignty. The topic is quite timely, in view of the current focus on sovereignty over Arctic waters and the seabed.
Janice Cavell works in the Historical Section at Foreign Affairs and International Trade Canada. Jeff Noakes is a historian at the Canadian War Museum.
Introduction: A Policy of Secrecy
1 Taking Hold of the North
2 The Danish Threat
3 An Expedition to Ellesmere Land
4 A Citizen of the British Empire
5 Rasmussen in London
6 Wrangel Island
7 Stefansson in London
8 The Sector Claim
Conclusion: Canada of Itself
Appendix
Notes
Bibliography
Index
Related Titles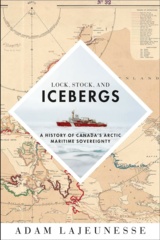 Lock, Stock, and Icebergs
A History of Canada's Arctic Maritime Sovereignty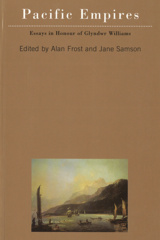 Pacific Empires
Essays in Honour of Glyndwr Williams
By Alan Frost Edited by Jane Samson
‹
›
Find what you're looking for...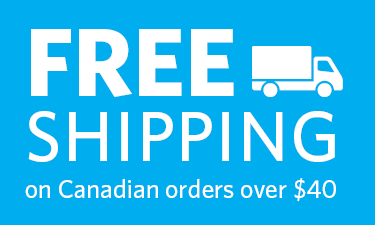 Publishers Represented
UBC Press is the Canadian agent for several international publishers. Visit our
Publishers Represented
page to learn more.