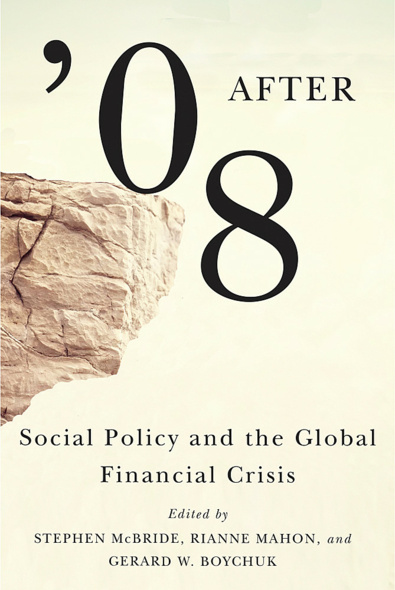 1 map, 12 graphs, 11 tables
After '08
Social Policy and the Global Financial Crisis
The global financial crisis of 2007-08 shook the economic foundations of nations, collapsed large financial institutions, and wiped out the livelihoods of millions of people. The crisis also marked a turning point for social policy, as world leaders were forced to take an ideological position: Should they pursue a neo-liberal response to the crisis through austerity measures, increased privatization, and greater deregulation? Or should they implement alternative policies to challenge the dominant neo-liberal paradigm?
After '08 examines how key global institutions, such as the World Bank, International Monetary Fund, and International Labour Organization, as well as nation states around the world responded to the crisis. Comparing the experience of countries in Europe, Asia, Africa, Latin America, and North America, contributors gauge the extent to which the neo-liberal landscape has shifted since the onset of the financial crisis and explore the directions social policy has taken. Did solutions to the crisis follow a similar trajectory across countries and regions? Or did the diversity in national experiences produce a diversity of policy responses? And, if the latter, where did alternatives to neo-liberalism emerge?
This book will be of interest to scholars and students of political science and sociology (international studies, public administration, economic sociology, and social policy); practitioners in international organizations and national governments; and social-policy activists.
This is a unique and timely volume. Combining international research findings on the role of social policy after the financial crash with theoretical discourses and pressing policy questions, After '08 will interest political scientists and sociologists, as well as administrators from international organizations and social policy activists.
Original and well crafted, After '08 provides the first comparative overview of the impact of the global financial crisis on social policy in various contexts worldwide. A key focus is the extent to which international responses to the crisis have either intensified setbacks to social policy or mitigated some of them. The volume is particularly interesting in exploring evidence for the latter, notably in Latin America.
Stephen McBride is a professor of political science and Canada Research Chair in Public Policy and Globalization at McMaster University. He is the co-author (with Heather Whiteside) of Private Affluence, Public Austerity: Economic Crisis and Democratic Malaise in Canada, and co-editor (with Donna Baines) of Orchestrating Austerity: Impacts and Resistance.
Rianne Mahon holds a CIGI chair in comparative social policy at the Balsillie School of International Affairs and is a professor in the Department of Political Science at Wilfrid Laurier University. She is the co-editor (with Stephen McBride) of The OECD and Transnational Governance, co-editor (with Roger Keil) of Leviathan Undone? and co-editor (with Fiona Robinson) of Feminist Ethics and Social Politics.
Gerard W. Boychuk is chair of the Department of Political Science at the University of Waterloo and a professor at the Balsillie School of International Affairs. He is co-editor of the journal Global Social Policy, co-editor of the book series American Governance and Public Policy (Georgetown University Press), and author of National Health Insurance in the United States and Canada: Race, Territory and the Roots of Difference, winner of the 2009 Donald Smiley Prize.
Contributors: Berkay Ayhan, Marlea Clarke, Sarah Cook, Bob Deacon, Kevin Farnsworth, Anthony Hall, Nigel Haworth, Steve Hughes, Zoe Irving, Jane Jenson, Ronald Labonté, Wing Lam, Lucy Luccisano, Laura Macdonald, Arne Ruckert, Antje Vetterlein, Heather Whiteside
Introduction / Rianne Mahon, Gerard W. Boychuk, and Stephen McBride
Part 1: Context
1 Neo-Liberalism in Question? / Stephen McBride
2 Broadening the Frame: Inclusive Growth and the Social Investment Perspective / Jane Jenson
3 A New Era for Social Policy? Welfare States and the Financial Crisis / Kevin Farnsworth and Zoë Irving
Part 2: International Organizations
4 Understanding Policy Change as Position-Taking: The IMF and Social Policies in Times of Crisis / Antje Vetterlein
5 The ILO and Social Protection Policy after the Global Financial Crisis: A Challenge to the World Bank / Bob Deacon
6 The ILO, Greece, and Social Dialogue in the Aftermath of the GFC / Nigel Haworth and Steve Hughes
7 It Takes Two to Tango: Conditional Cash Transfers, Social Policy, and the Globalizing Role of the World Bank/ Anthony Hall
Part 3: Emerging Areas
8 Integrating the Social into CEPAL's Neo-Structuralist Discourse/ Rianne Mahon
9 The Impact of the Global Financial Crisis on Mexican Social Policy / Lucy Luccisano and Laura Macdonald
10 Social Policy in South Africa: Cushioning the Blow of the Recession? / Marlea Clarke
11 In the Shadow of Crisis: Change and Continuity in China's Post-Crisis Social Policy / Sarah Cook and Wing Lam
Part 4: Global North
12 Global Crisis and Social Policy in Peripheral Europe: Comparing Ireland, Portugal, and Greece / Berkay Ayhan and Stephen McBride
13 Austerity Budgets and Public Sector Retrenchment: Crisis Era Policy Making in Canada, the United Kingdom, and Australia / Heather Whiteside
14 Austerity Lite: Social Determinants of Health under Canada's Neo-Liberal Capture/ Ronald Labonté and Arne Ruckert
15 US Incremental Social Policy Expansionism in Response to Crisis / Gerard W. Boychuk
Conclusion / Gerard W. Boychuk, Rianne Mahon, and Stephen McBride
Find what you're looking for...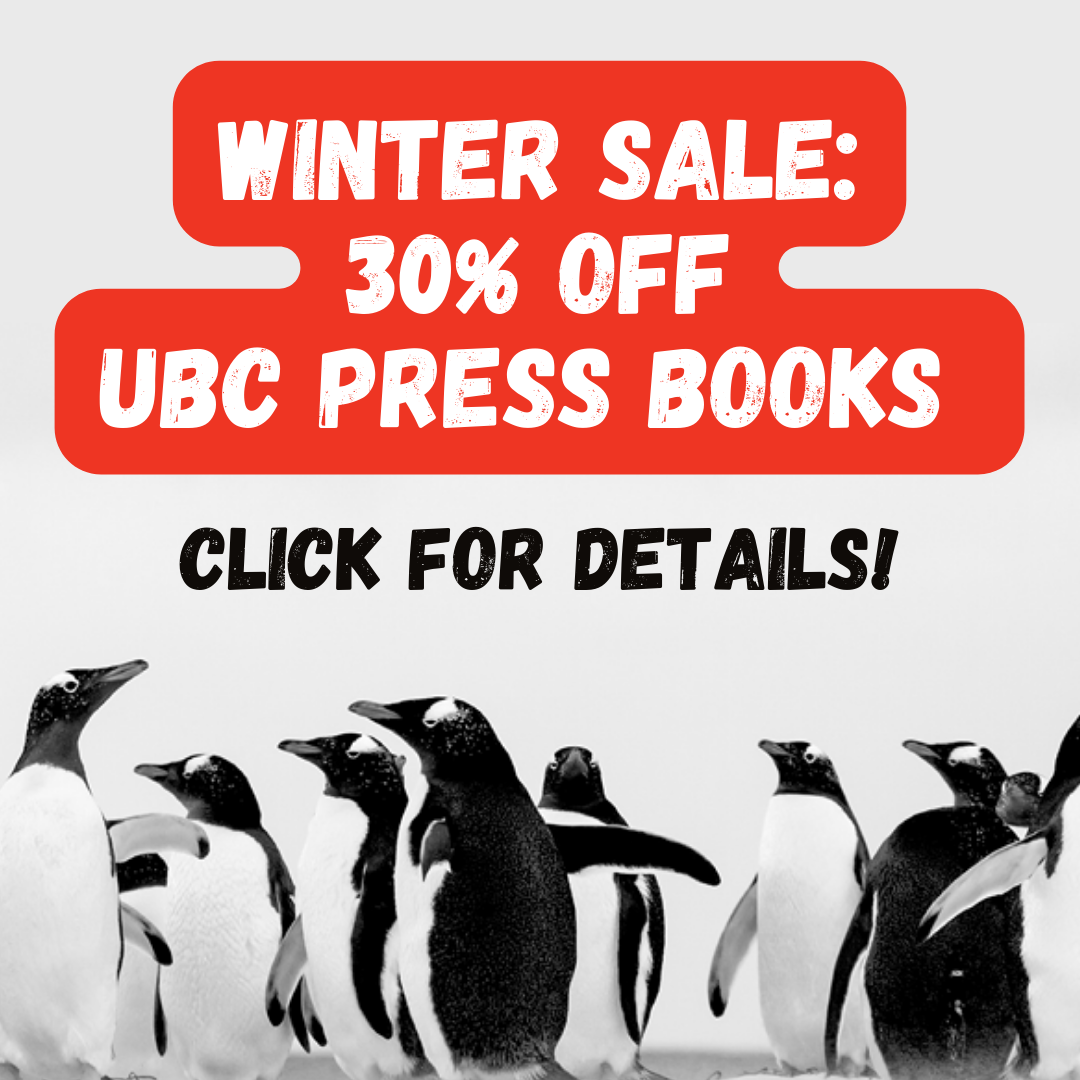 Stay Informed
Receive the latest UBC Press news, including events, catalogues, and announcements.
Publishers Represented
UBC Press is the Canadian agent for several international publishers. Visit our
Publishers Represented
page to learn more.