16 b&w photos, 3 graphs, 33 tables
Brewed in Japan
The Evolution of the Japanese Beer Industry
Although Japan's beer industry dates back nearly 145 years, to date there has been no English-language source documenting its origins, growth, and evolution. Spanning the earliest attempts to brew beer to the recent popularity of local craft brews, Brewed in Japan charts beer's steady rise to become the "beverage of the masses."Alexander sheds light on the advent of Western-style taverns and beer gardens, the control of beer production by Japan's Ministry of Finance during the Second World War, the rapid rise in women's beer consumption postwar, and the continued dominance of long-surviving firms like Asahi, Kirin, and Sapporo. Brewed in Japan underscores the highly receptive nature of Japanese consumers, who adopted and domesticated beer in just a few generations, despite its entirely foreign origins. Featuring an array of Japanese sources, this book further illustrates how post-war marketing campaigns and shifting consumer preferences made beer Japan's leading alcoholic beverage by the 1960s. Alexander's historical study of Japan's beer industry will be of interest to historians of modern Japanese history and cultural studies, as well as to historians of business, food studies, and the beverage industry in general.
Jeffrey Alexander's study of Japan's beer industry will interest historians of modern Japanese history and cultural studies, as well as business historians, those in food studies, and the beverage industry, in general.
Considering the significant position beer assumes nowadays in Japanese consumption practices, a thorough historical treatment is long overdue. We urgently need this book.
The story Alexander tells is a fresh one, intersecting with important themes in Japan's modern history (from the process of 'borrowing' from the West to the growth of the consumer economy) but novel and revealing at every turn. Brewed in Japan is a striking new addition to the field and engages with many of the most widely debated issues in Japanese economic and social history.
While many studies look at a snapshot in time, or a particular period in Japanese history, Alexander takes us through a century of change and development of the beer industry. Making excellent use of the company records, Brewed in Japan provides us a portal into the changes to the business environment that have driven and sometimes buffeted Japan.
Jeffrey W. Alexander is an associate professor of history at the University of Wisconsin, Parkside, and author of Japan's Motorcycle Wars: An Industry History (UBC Press, 2008).
Introduction: Beer's Evolution into a Japanese Commodity
1 Foreign Influences: The Origins of Japan's Beer Brewing Industry, 1868-1906
2 Keeping Up Appearances: Maintaining Beer's German Authenticity, 1906-36
3 Brewing Self-Sufficiency: Beer, Empire, and the Wartime Command Economy, 1937-45
4 "The Taste of Home": Beer as Postwar Japanese Commodity, 1945-72
5 Learning from Japan: "Orion Beer" and Okinawan Consumer Identity, 1945-72
6 Indigenous Brews: Innovation, Entrepreneurship, and Beer's Continuing Evolution
Conclusion: Biiru no Nihonka – The "Japanization" of Beer
Appendix: Data on Japan's Beer Brands and Their Manufacturers, 1869-1949
Glossary
Notes
Bibliography
Index
Find what you're looking for...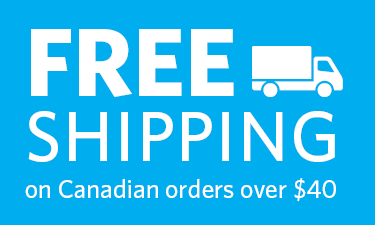 Stay Informed
Receive the latest UBC Press news, including events, catalogues, and announcements.
Publishers Represented
UBC Press is the Canadian agent for several international publishers. Visit our
Publishers Represented
page to learn more.