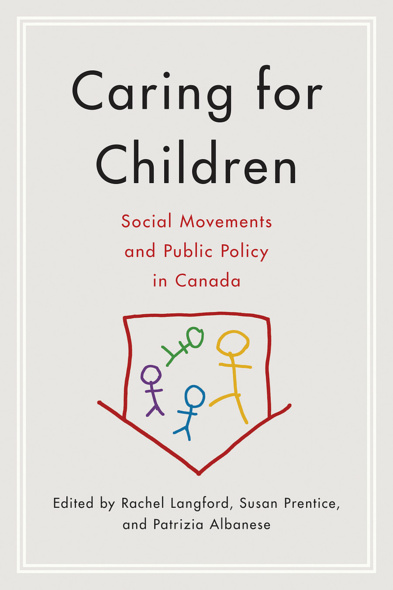 16 tables, 3 diagrams, 1 map
Caring for Children
Social Movements and Public Policy in Canada
Social inequality. Selective political attention. Insufficient funding and access. Caring for Children provides a comprehensive, interdisciplinary examination of the crisis in care for Canadian children and their caregivers.
Couched in the language of choice, government policies on the care of Canadian children over the past decade have favoured professional, nuclear families while doing little to assist children with the greatest needs, including those from low-income, immigrant, and Aboriginal families.
This feminist collection explores the politics of the care crisis, drawing on historical and contemporary materials to document policy shifts and associated social movement responses, and using comparative examples from across Canada to illustrate how public policies have both caused and emerged from the crisis.
Analyzing the connections between services and programs, the contributors reveal how childcare, parental leave, informal care, live-in caregiver programs, and child tax benefits affect the well-being of Canadian children, caregivers, and families. They explain how social movements are fighting to change contemporary approaches to the care of children and affirm the urgent necessity of questioning Canadian political attitudes and arrangements.
Caring for Children will interest students and scholars of sociology, education, family studies, gender studies, and political science, particularly those with a focus on children and families, gendered labour, government policy, and social movements. Activists, educators, practitioners, and policy analysts working in childcare, child welfare, and early childhood education will find this book illuminating.
Rachel Langford is an associate professor in the School of Early Childhood Studies at Ryerson University, where she served as director from 2006 to 2016. She has published widely on early childhood pedagogy and early learning curriculum frameworks. Her research focuses on childcare advocacy and policy development, early childhood education and care workforce professionalization, and conceptualizations of care and caregiving.
Susan Prentice is a professor of sociology at the University of Manitoba, where she is also the chair of graduate studies. She is a co-author of About Canada: Childcare (2009) and the editor of Changing Child Care: Five Decades of Child Care Advocacy and Policy in Canada (2001), among other publications. Her primary research specialization is contemporary and historical childcare policy and advocacy.
Patrizia Albanese is a professor of sociology at Ryerson and past president of the Canadian Sociology Association. Among her publications are Child Poverty in Canada (2010), Children in Canada Today (2009), and Mothers of the Nation: Women, Families, and Nationalism in Twentieth Century Europe (2006). Her research interests include childcare policies in Quebec and Ontario, immigrant children, the well-being of youth in Canadian Forces families, the depiction of childcare in Canadian newspapers, and the intergenerational transmission of problem gambling.
Introduction: Movements and Policies – The Troubles of Caring for Children / Susan Prentice, Patrizia Albanese, and Rachel Langford
Part 1: The Canadian Policy Environment
1 Mad Men Social Policy: Families, Social Reproduction, and Childcare in a Conservative Canada / Kate Bezanson
2 The Politics of Income Splitting, Sex Equality, and Sex Role Stereotypes: Caring for Children or Keeping Women in Their Place? / Kathleen A. Lahey
3 Changing Early Childhood Care and Learning for Aboriginal Children / Angela Mashford-Pringle
4 Parental Leave, Class Inequalities, and "Caring With": An Ethics of Care Approach to Canadian Parental-Leave Policy / Andrea Doucet and Lindsey McKay
Part 2: Care Campaigns – Crossing Boundaries and Policy Challenges
5 Taking Stock of Corporate Childcare in Alberta: Licensing Inspection Data in Not-for-Profit and Corporate Childcare Centres / Brooke Richardson
6 Policy Making and Unlicensed Childcare: Lessons from Ontario / Michal Perlman, Petr Varmuza, and Linda White
7 The Crisis of Social Reproduction under Global Capitalism: Working-Class Women and Children in the Struggle for Universal Childcare / Rachel Rosen, Suzanne Baustad, and Merryn Edwards
8 Crossing Boundaries: In-Home Childcare and Migration in Canada / Elizabeth Adamson
9 Nurturing Social Movement Intersectionality: Childcare Policy Advocacy in Canada / Tammy Findlay
Conclusion: Moving Forward, Lessons Learned / Patrizia Albanese, Susan Prentice, and Rachel Langford
Index
Related Titles
Working Mothers and the Child Care Dilemma
A History of British Columbia's Social Policy
By Lisa Pasolli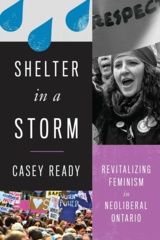 Shelter in a Storm
Revitalizing Feminism in Neoliberal Ontario
By Casey Ready
The Juggling Mother
Coming Undone in the Age of Anxiety
‹
›
Find what you're looking for...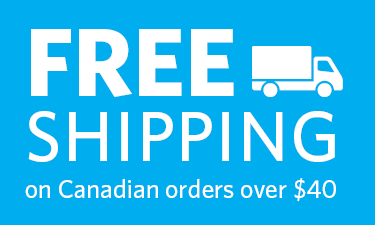 Stay Informed
Receive the latest UBC Press news, including events, catalogues, and announcements.
Publishers Represented
UBC Press is the Canadian agent for several international publishers. Visit our
Publishers Represented
page to learn more.