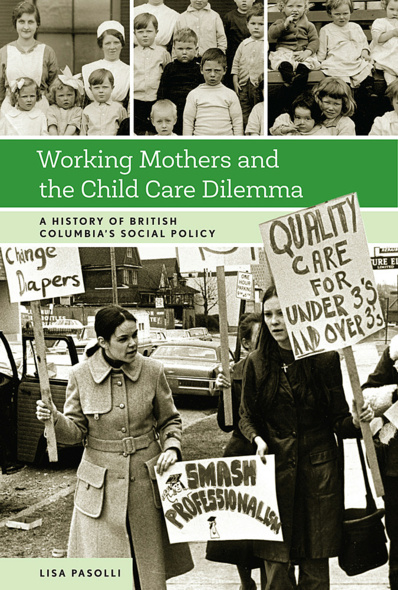 Working Mothers and the Child Care Dilemma
A History of British Columbia's Social Policy
Finding affordable, quality child care is a challenge for many Canadian families. In some areas of British Columbia, expectant mothers place their children on daycare waiting lists months before they are born. Yet, despite the demand, recent efforts to achieve a universal child care program have stalled. As Working Mothers and the Child Care Dilemma demonstrates, this is nothing new: child care policy in British Columbia has matured in the shadow of a persistent political uneasiness with working motherhood. Charting the growth of the child care movement in this province, Lisa Pasolli examines the arrival of Vancouver's first crèche in 1912, the teetering steps forward during the debates of the interwar years, the development of child care policy, the rebellious advancements of second-wave feminists in the 1960s and 1970s, and the maturation of provincial and national child care politics since the mid-70s. In addition to revealing much about historical attitudes toward women's roles at home and in the workplace, Working Mothers and the Child Care Dilemma celebrates the efforts of mothers and advocates who, for decades, have lobbied for child care as a central part of women's rights as workers, parents, and citizens.
This book will interest students and scholars of Canadian women's and gender history, welfare history, and those interested in the contemporary politics of child care and working motherhood. Practitioners and policy analysts working in the child care, child welfare policy, and early childhood education fields will also find this book illuminating.
Awards
2016, Winner - Clio BC, Canadian Historical Association
2016, Shortlisted - Basil Stuart-Stubbs Prize for Outstanding Scholarly Book on British Columbia, University of British Columbia Library
Reading Pasolli's extensively documented book is a sobering exploration of twentieth and twenty-first century policies guided by familiar rhetoric about why mothers partnered with male breadwinners should not work and why mothers without breadwinners should work (in low-wage jobs) to redeem themselves … In the end, Pasolli's history of childcare policy in British Columbia tells us that out-of-home childcare is a radical claim that requires a paradigmatic shift in thinking about working mothers and the ''contested nature of social citizenship.''
Much more than connecting the chronological dots (which is itself an important achievement), Pasolli provides an analytical explanation for the rather discouraging continuities that shaped decades of public debate and marginalized the childcare and employment needs of women and families … A smart book on an issue we continue to wrestle with, and the sole monograph on the topic from a historian's perspective, it will find its way on to many bookshelves.
To assemble this impeccable book, Lisa Pasolli has formulated impressive questions … Readers … will be interested to discover how contemporary debates over the importance of early education, and over the educational disadvantages of parents and workers who bore the consequences of the deficiencies of child care, became part and parcel of The Child Care Dilemma.
This book is a must read for anyone interested in Canadian child care. Focused mainly on British Columbia, it is as germane to Canadian child care policy more broadly. Its main thesis – that 'a fundamental discomfort around working motherhood' underlies our failure to win a national childcare program – offers a valuable analysis with implications for future strategies.
This book will shock you with historical details of the discrimination mothers have faced over the last 100 years in BC. It also explains the remaining government ambivalence toward working mothers and quality affordable child care. Required reading for feminists and those of us committed to the $10aDay Plan as the solution to BC's child care crisis, this book will better equip us in the continuing fight for women's equality.
Contested Child Care beautifully illuminates the historical tension between maternalist reformers, who saw child care as a service targeted at ending the 'dependency' of poor women, and feminist advocates who understood universal, accessible care as a fundamental right, linked to work, economic independence, and full social citizenship.
This book asks the question: 'Why has there never been universally accessible, affordable, high quality, public child care in British Columbia?' The answer reveals much about the fundamental discomfort society has with working motherhood and how this discomfort has contributed to an absence of full social citizenship for women.
Lisa Pasolli is a SSHRC Postdoctoral Fellow at the Frost Centre for Canadian Studies and Indigenous Studies at Trent University. She researches the history of child care, social welfare, and women and gender in twentieth-century Canada. Her work has been published in BC Studies and Acadiensis.
Introduction
1 "A proper independent spirit": The Vancouver City Crèche, 1909–20
2 "Self help is to be encouraged to the fullest extent": Working Mothers and the State in the Interwar Years
3 "It takes real mothers and real homes to make real children": Child Care Debates during and after the Second World War
4 "The working mother is here to stay": The Making of Provincial Child Care Policy in the 1960s
5 "Talkin' Day Care Blues": Feminist Child Care Battles in the 1960s and 1970s
6 "The feeling lingers that day care just isn't nice": Provincial and National Child Care Politics since the Mid-1970s
Conclusion
Notes; Bibliography; Index
Find what you're looking for...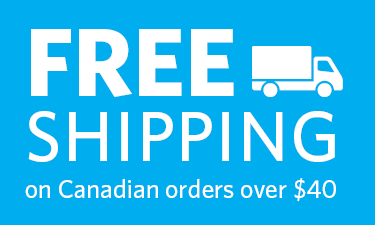 Stay Informed
Receive the latest UBC Press news, including events, catalogues, and announcements.
Publishers Represented
UBC Press is the Canadian agent for several international publishers. Visit our
Publishers Represented
page to learn more.