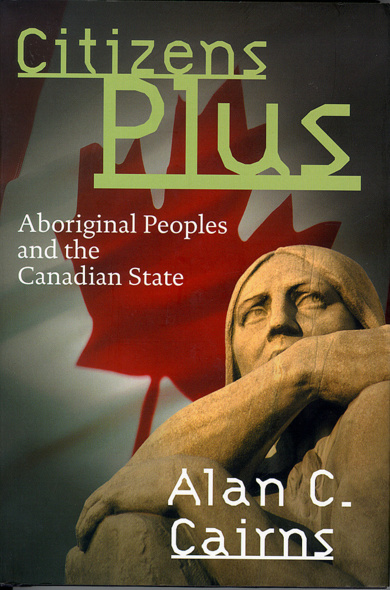 Citizens Plus
Aboriginal Peoples and the Canadian State
We are in the midst of a fundamental re-evaluation of the desired relation of Aboriginal and non-Aboriginal peoples to each other, and of how the former are to be institutionally and constitutionally accommodated within Canada. Words matter. How we think about where we are and about the future goal of our relationship can confine us in an intellectual prison or liberate us from choices we will otherwise regret.
In Citizens Plus, Alan Cairns unravels the historical record to clarify the current impasse in negotiations between Aboriginal peoples and the state. He considers the assimilationist policy assumptions of the imperial era, examines more recent government initiatives, and analyzes the emergence of the nation-to-nation paradigm given massive support by the Royal Commission on Aboriginal Peoples.
We are battered by contending visions, he argues – a revised assimilation policy that finds its support in the Canadian Alliance Party is countered by the nation-to-nation vision, which frames our future as coexisting solitudes. Citizens Plus stakes out a middle ground with its support for constitutional and institutional arrangements which will simultaneously recognize Aboriginal difference and reinforce a solidarity which binds us together in common citizenship. Essential reading for those in political science, history, Native studies, public administration, and law, Citizens Plus will also appeal to the general public interested in one of the most important and complex issues on our agenda.
Selected as a BC Book for Everybody
Awards
2000, Runner-up - Donner Prize, Donner Foundation
2002, Short-listed - Harold Adams Innis Prize, Canadian Federation for the Humanities and Social Sciences
[This book] is an exciting and provocative investigation of the importance of citizenship in the modern age. Cairn's work deserves a broad and diverse audience.
A remarkable and well-researched study  that adds a measure of sanity to the often histrionic debate over Aboriginal rights and redresses in Canada. ... a cogent and compelling argument for integration as the middle road.
... in his book, Citizens Plus, he's on to some wider possibilities that might bridge the dangerously widening divide between aboriginal and non-aboriginal Canadians... It puts the emphasis on what we share in common the foundation of sensible mutual relations, rather than on the idea that we share next to nothing or that aboriginals' distinctiveness is of no value to them or us.
Citizens Plus is a wonderfully informed, well-documented and balanced analysis of the issues, and political and legal debates concerning the position of Aboriginal peoples in Canada. More importantly, it's a refreshing work since it addresses in a positive and realistic manner the fatal flaws that surround much of the debate.
Alan C. Cairns is professor emeritus at the University of British Columbia where he was a member of the Department of Political Science from 1960 until his retirement in 1995. He was awarded the 1982 Molson Prize and, in 1998, was made an Officer of the Order of Canada. He is the author and editor of numerous books and articles on federalism, the constitution, and the charter.
Acknowledgments
Introduction
1. Empire
The Complex Problem of "Voice"
History and Humility
Empire at Home and Abroad
The Cultural Terrain over which the Battle Is Fought
How Did We Get to Where We Are?
Conclusion
2. Assimilation
Basic Assimilation Policy
The 1969 White Paper
Academic and Political Support
Aboriginal Support
Paternalism and the Culture of Leadership
Significance of White Paper Defeat
Preliminary Remarks
Cross-currents
Conclusion
3. Choice
A Time of Transition
The Influence of the Past
The Requirements of Good Aboriginal Constitutional Policy
Assimilation versus Parallelism: Warring Paradigms
How We See Ourselves: The Discourse of Contrast
An Alternative Vision: A Modernizing Aboriginality
A Basis for Living Apart and Together
Self-Government as an Exit Option
Conclusion
4. The Constitutional Vision of the Royal Commission on Aboriginal Peoples
A Many-Splendoured but Problematic Report
The Constitutional Vision of RCAP
Relative Neglect of the Urban Dimension
Ancestry versus Identity
Cultural Survival versus Economic Opportunity
The Centrality of Nation
The Nation-to-Nation Approach
A Third Order of Aboriginal Government
Law, Not Politics
Representation at the Centre
Conclusion
5. The Choice Revisited
An Early Vision: Citizens Plus
Aboriginal Rights and Aboriginal Nations
The Opening Up of the Debate
Academic Activism and Legal Scholarship
Land Claims, Treaty Negotiations, Self-Government, and Citizenship
Political Science and "What Will Hold Us Together?"
Interdependence and Other Realities
An Outward-Looking Aboriginality
Empathy and Citizenship
Conclusion
Notes
Bibliography
Index
Find what you're looking for...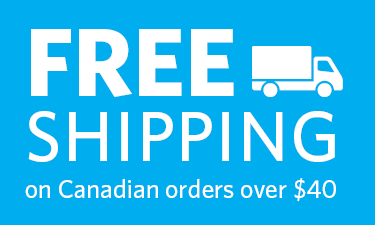 Publishers Represented
UBC Press is the Canadian agent for several international publishers. Visit our
Publishers Represented
page to learn more.