12 b/w photographs, 20 illustrations, 17 maps, 17 tables
Cultural Transmission and Material Culture
Breaking Down Boundaries
The University of Arizona Press
How and why people develop, maintain, and change cultural boundaries through time are central issues in the social and behavioral sciences in generaland anthropological archaeology in particular. What factors influence people to imitate or deviate from the behaviors of other group members? How are social group boundaries produced, perpetuated, and altered by the cumulative outcomeof these decisions? Answering these questions is fundamental to understanding cultural persistence and change. The chapters included in this stimulating, multifaceted book address these questions.
Working in several subdisciplines, contributors report on research in the areas of cultural boundaries, cultural transmission, and the socially organized nature of learning. Boundaries are found not only within and between the societies in these studies but also within and between the communities of scholars who study them. To break down these boundaries, this volume includes scholars who use multiple theoretical perspectives, including practice theory and evolutionary traditions, which are sometimes complementary and occasionally clashing. Geographic coverage ranges from the indigenous Americas to Africa, the Near East, and South Asia, and the time frame extends from the prehistoric or precontact to colonial periods and up to the ethnographic present. Contributors include leading scholars from the United States, Canada, the United Kingdom, and Europe. Together, they employ archaeological, ethnographic, ethnoarchaeological,experimental, and simulation data to link micro-scale processes of cultural transmission to macro-scale processes of social group boundary formation, continuity, and change.
Miriam T. Stark is a professor of anthropology at the University of Hawai'i at Manoa. She is the editor of the journal Asian Perspectives and is the codirector of the Lower Mekong Archaeological Project.

Brenda J. Bowser has studied women's lives, and material culture in Achuar, Quichua, and Zapara villages in the Ecuadorian Amazon since 1992. She is an assistant professor in the Department of Anthropology at California State University–Fullerton.

Lee Horne is a research associate at the University of Pennsylvania Museum of Archaeology and Anthropology in Philadelphia. Her research interests lie in the fields of material culture, especially traditional crafts and vernacular architecture, the spatial organization of society, and museum anthropology.
Foreword: Cultural Transmission and Ceramic Sociology
William A. Longacre
Preface
Acknowledgments
1 Why Breaking Down Boundaries Matters for Archaeological Research on Learning and Cultural Transmission: An Introduction
Miriam T. Stark, Brenda J. Bowser, and Lee Horne
2 Patterns, Processes, and Parsimony: Studying Cultural Evolution with Analytical Techniques from Evolutionary Biology
Mark Collard and Stephen J. Shennan
3 Gendered Technology, Kinship, and Cultural Transmission among Salish-Speaking Communities on the Pacific Northwest Coast: A Preliminary Investigation
Peter Jordan and Thomas Mace
4 Cultural Transmission of Copying Errors and the Evolution of Variation in Woodland Pots
Jelmer W. Eerkens and Carl P. Lipo
5 Evolutionary Trajectories of Technological Traits and Cultural Transmission: A Qualitative Approach to the Emergence and Disappearance of the Ceramic Wheel-Fashioning Technique in the Southern Levant
Valentine Roux
6 Learning and Transmission of Pottery Style: Women's Life Histories and Communities of Practice in the Ecuadorian Amazon
Brenda J. Bowser and John Q. Patton
7 Translating Ideologies: Tangible Meaning and Spatial Politics in the Northwest Amazon of Brazil
Janet Chernela
8 Mother Bella Was Not a Bella: Inherited and Transformed Traditions in Southwestern Niger
Olivier P. Gosselain
9 The Way of the Potter's Mother: Apprenticeship Strategies among Dii Potters from Cameroon, West Africa
Hélène Wallaert
10 Technical Traditions and Cultural Identity: An Ethnoarchaeological Study of Andhra Pradesh Potters
Laure Degoy
11 The Long Arm of the Mother-in-Law: Learning, Postmarital Resocialization of Women, and Material Culture Style
Ingrid Herbich and Michael Dietler
12 Colonialism and Cuisine: Cultural Transmission, Agency, and History at Zuni Pueblo
Barbara J. Mills
Bibliography
About the Editors
About the Contributors
Index
Related Titles
Knowledge in Motion
Constellations of Learning Across Time and Place
Edited by Andrew P. Roddick and Ann B. Stahl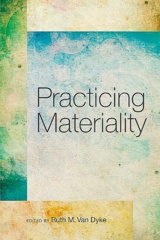 Practicing Materiality
Edited by Ruth M. Van Dyke
Transformation by Fire
The Archaeology of Cremation in Cultural Context
Edited by Ian Kuijt, Colin P. Quinn and Gabriel Cooney
‹
›
Find what you're looking for...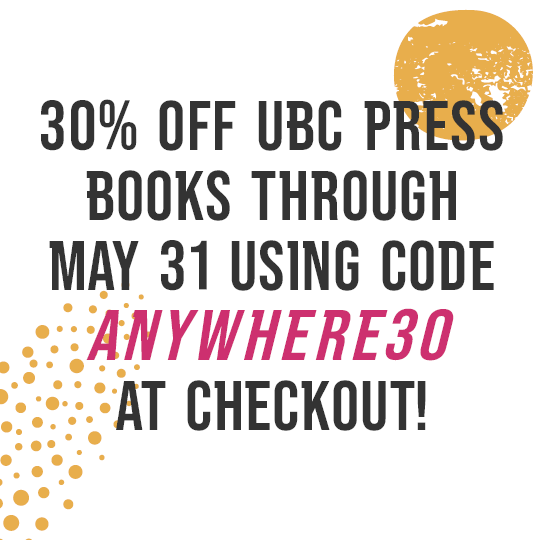 Stay Informed
Receive the latest UBC Press news, including events, catalogues, and announcements.
Publishers Represented
UBC Press is the Canadian agent for several international publishers. Visit our
Publishers Represented
page to learn more.