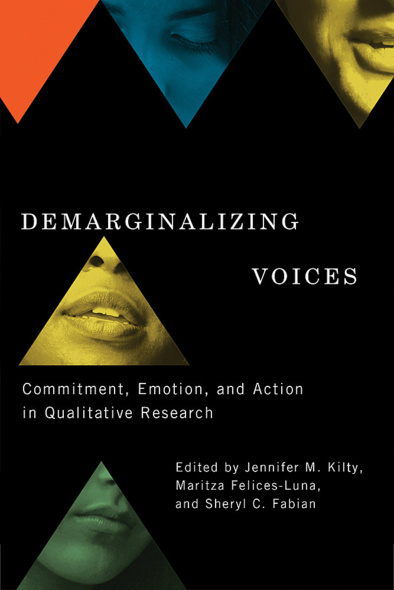 Demarginalizing Voices
Commitment, Emotion, and Action in Qualitative Research
Numerous books explore the "how to" of qualitative research, but few discuss what it means to actually engage in it, particularly when researchers hope to shed light on the experiences of marginalized populations. The time has come to discuss both the constraints that universities and institutions place on scholars when they adopt alternative research methods with an activist stance and the emotional costs that can accompany this type of engagement.
In Demarginalizing Voices, scholars share personal stories about their research with Aboriginal peoples, sex workers, the dead and the dying, women and men in prison, women and men released from prison, and the homeless and the hospitalized. In the process, they answer questions of relevance to anyone engaged in qualitative research:
What can scholars expect when their research requires them to establish human connections and relationships with their subjects?
What role do ethics review boards and institutions play when researchers explore new, often less accepted methods?
How do researchers reconcile academic life and its expectations with their activism?
These powerful accounts from the cutting-edge of qualitative research not only create a space in academia that centres marginalized voices, they open up the field to new debates and discussion.
This book will be of interest to undergraduate and graduate students in the social sciences and to all scholars and researchers engaged in qualitative research.
In this original volume, researchers from diverse fields challenge the power of established institutions and administrations in various contexts and discuss how research and ethics are vetted through them, creating major obstacles for scholars who study disadvantaged or marginalized groups, often under the surveillance and control of these institutions.
Jennifer M. Kilty is an associate professor in the Department of Criminology and the Social Science of Health at the University of Ottawa. Maritza Felices-Luna is an associate professor in the Department of Criminology at the University of Ottawa. Sheryl C. Fabian is a senior lecturer in the School of Criminology at Simon Fraser University.
Contributors: Céline Bellot, Chris Bruckert, Dorothy Chunn, Colleen Anne Dell, Catherine Fillmore, Sylvie Frigon, Stacey Hannem, Dave Holmes, Jean Daniel Jacob, John Lowman, Robert Menzies, Melissa Munn, Russell D. Ogden, Ted Palys, Amélie Perron, Laura Shantz, Bernard St.-Jacques, Marie-Ève Sylvestre, Will C. van den Hoonaard
Introduction / Jennifer M. Kilty, Maritza Felices-Luna, and Sheryl C. Fabian
Part 1: Alternative Pathways: Opting for the Road Seldom Taken
1 Observing a Self-Chosen Death / Russel D. Ogden
2 Ensuring Aboriginal Women's Voices Are Heard: Toward a Balanced Approach in Community-Based Research / Catherine Fillmore, Colleen Anne Dell, and Jennifer M. Kilty
3 Commitment and Participation: A Collective Action to Defend the Rights of Homeless People against Anti-Disorder Policing Practices in Montreal / Céline Bellot, Marie-Ève Sylvestre, and Bernard St-Jacques
4 Dance in Prison: Narratives of the Body, Performativity, Methodology, and Criminology / Sylvie Frigon and Laura Shantz
5 Producing Feminist Knowledge: Lessons from the Past / Dorothy E. Chunn and Robert Menzies
6 The Evolution of Feminist Research in the Criminological Enterprise: The Canadian Experience / Jennifer M. Kilty
Part 2 Ethical Quagmires: Regulating Qualitative Research
7 The Politics of Threats in Correctional and Forensic Settings: The Specificities of Nursing Research / Amélie Perron, Dave Holmes, and Jean Daniel Jacob
8 How Positivism Is Colonizing Qualitative Research through Ethics Review / Will C. van den Hoonaard
9 Fighting the Big Bad Wolf: Why All the Fuss about Ethics Review Boards? / Maritza Felices-Luna
10 Doublespeak and Double Standards: Holding a Rogue University Administration to Account / John Lowman and Ted Palys
Part 3 Emotion Work and Identity: Self-Examination and Self-Awareness
11 Reconciling the Irreconcilable: Resolving Emotionality and Research Responsibility When Working for the Traumatizer / Sheryl C. Fabian
12 Grappling with Reflexivity and the Role of Emotion in Criminological Analysis / Stacey Hannem
13 Epistemological Violence, Psychological Whips, and Other Moments of Angst: Reflections on PhD Research / Melissa Munn
14 Activist Academic Whore: Negotiating the Fractured Otherness Abyss / Chris Bruckert
Concluding Thoughts / Maritza Felices-Luna, Jennifer M. Kilty, and Sheryl C. Fabian
Index
Related Titles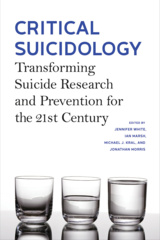 Critical Suicidology
Transforming Suicide Research and Prevention for the 21st Century
Edited by Jennifer White, Ian Marsh, Michael J. Kral and Jonathan Morris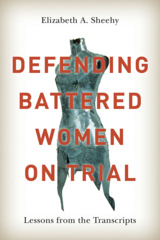 Defending Battered Women on Trial
Lessons from the Transcripts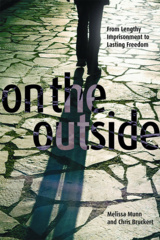 On the Outside
From Lengthy Imprisonment to Lasting Freedom
By Melissa Munn and Chris Bruckert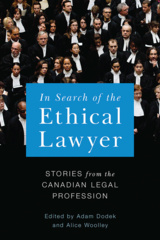 In Search of the Ethical Lawyer
Stories from the Canadian Legal Profession
Edited by Adam Dodek and Alice Woolley
‹
›
Find what you're looking for...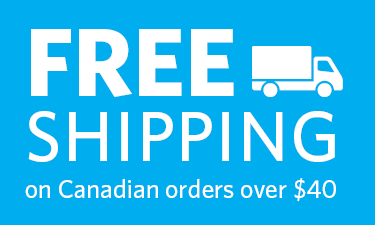 Publishers Represented
UBC Press is the Canadian agent for several international publishers. Visit our
Publishers Represented
page to learn more.