CA$34.95

Back Order
Ships in 2-5 weeks.
GO TO CART
SAMPLE CHAPTER
Defending Battered Women on Trial
Lessons from the Transcripts
In the landmark Lavallee decision of 1990, the Supreme Court of Canada ruled that evidence of "battered woman syndrome" was admissible in establishing self-defence for women accused of killing their abusive partners. This book looks at the legal response to battered women who killed their partners in the fifteen years since Lavallee.
Elizabeth Sheehy uses trial transcripts and a detailed case study approach to tell, for the first time, the stories of eleven women, ten of whom killed their partners. She looks at the barriers women face to "just leaving," how self-defence was argued in these cases, and which form of expert testimony was used to frame women's experience of battering. Drawing upon a rich expanse of research from many disciplines, including law, psychology, history, sociology, women's studies, and social work, she highlights the limitations of the law of self-defence, the successful strategies of defence lawyers, the costs to women undergoing a murder trial, and the serious difficulties of credibility that they face when testifying. In a final chapter, she proposes numerous reforms.
In Canada, a woman is killed every six days by her male partner, and about twelve women per year kill their male partners. By illuminating the cases of eleven women, this book highlights the barriers to leaving violent men and the practical and legal dilemmas that face battered women on trial for murder.
This book will be of interest to lawyers, legislators, policymakers, and students, and is accessible enough to engage a broad range of readers, some of whom may ask, "Why didn't she leave?"
Awards
2015, Winner - David Walter Mundell Medal, Office of the Attorney General
2015, Shortlisted - Canada Prize in the Social Sciences, Federation for the Humanities and Social Sciences
In Defending Battered Women on Trial: Lessons from the Transcripts, Sheehy offers a compelling and startling account of the criminal justice system's failure to protect women from the men who batter them. She begins the book by situating the issue in its historical legal context. Making the work accessible to an audience much broader than just those well-versed in criminal law, Sheehy provides the reader with ample background to understand the legal context in Canada both prior to and in the years following the Supreme Court of Canada's 1990 recognition of battered women syndrome in R. v Lavallee.
A landmark achievement ... This book moves beyond traditional debates in the field to show the complex interactions of institutional actors and legal processes with legal doctrine. It will quickly become a classic work on abused women and the criminal justice system in Canada.
Using in-depth, case-based analyses, Elizabeth Sheehy takes a long overdue look at whether or not criminal justice outcomes for battered women are just, answering this question in wonderfully clear language and making a complex topic accessible. Through skillful weaving of social science research and legal analysis, this book makes an exciting, original, and significant contribution that will have an important impact in law and the social sciences.
A powerful examination of cases involving battered women who kill their male partners. Shooting an abuser in the back of the head as he is leaving the room is self-defence even if the battered victim had the chance to leave and didn't. This volume is a must-read not only for battered women and their advocates but for all vulnerable persons.
Elizabeth A. Sheehy is Shirley Greenberg Professor of Women and the Legal Profession in the Faculty of Law at the University of Ottawa. She is a leading scholar on the legal system's treatment of battered women in Canada. In 2013 she was awarded the Ramon John Hnatyshyn Award for Law by the Canadian Bar Association, an annual award that recognizes outstanding contributions to law in Canada.
Introduction
1 Angelique Lyn Lavallee
2 Bonnie Mooney
3 Kimberley Kondejewski
4 Gladys Heavenfire and Doreen Sorenson
5 Donelda Kay, Denise Robin Rain, and Jamie Gladue
6 Lilian Getkate
7 Margaret Ann Malott and Rita Graveline
Conclusion
Appendix; Notes; Select Bibliography; Index
Related Titles
Reaction and Resistance
Feminism, Law, and Social Change
Edited by Dorothy E. Chunn, Susan Boyd, and Hester Lessard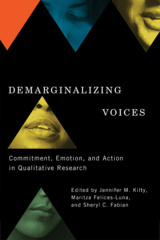 Demarginalizing Voices
Commitment, Emotion, and Action in Qualitative Research
Edited by Jennifer M. Kilty, Maritza Felices-Luna, and Sheryl C. Fabian
Reconsidering Radical Feminism
Affect and the Politics of Heterosexuality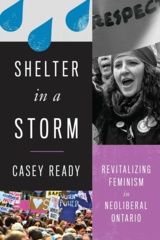 Shelter in a Storm
Revitalizing Feminism in Neoliberal Ontario
By Casey Ready
No Legal Way Out
R v Ryan, Domestic Abuse, and the Defence of Duress
By Nadia Verrelli and Lori Chambers
‹
›
Find what you're looking for...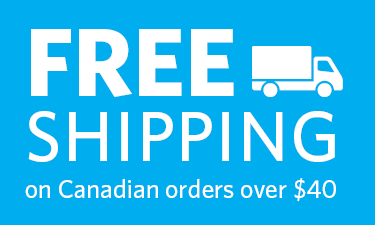 Stay Informed
Receive the latest UBC Press news, including events, catalogues, and announcements.
Publishers Represented
UBC Press is the Canadian agent for several international publishers. Visit our
Publishers Represented
page to learn more.