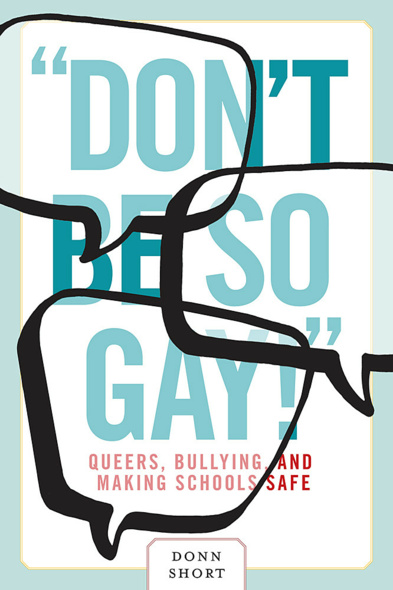 "Don't Be So Gay!"
Queers, Bullying, and Making Schools Safe
Once viewed as an inevitable if unpleasant part of growing up, bullying is now recognized as a real threat to students' physical and psychological well-being – particularly in light of recent teen suicides linked with homophobia in schools. Despite a shift in public attitudes and legislative responses to the problem, bullying remains a constant reality for many queer youth in Canadian schools.
In "Don't Be So Gay!" Queers, Bullying, and Making Schools Safe, Donn Short considers the effectiveness of anti-harassment policies and safe-school legislation to address the problem of homophobic bullying. After spending several months in ten Toronto-area high schools interviewing queer youth and their allies, Short concludes that current legislation and its approach to school safety and homophobia is generally more responsive than proactive and transformative. "Don't Be So Gay!" suggests that while effective legislation is vital to establishing a safe space for queer students, other influences – including religion, family beliefs, and peer pressure – may be more powerful. Drawing on students' own experiences and thoughts on how safety is pursued in their schools and how their understandings and definitions of safety might be translated into law and policy reform, this book offers a fresh perspective on a hotly debated issue.
While aimed at policy makers and scholars in the fields of gender and sexuality studies, education, and human rights, this book will find a wider audience among teachers, parents, and GLBTQ advocates.
This thoughtfully written book could serve as a primer for those seeking to make schools a truly welcoming and safe place for all of their students. Short does a first-rate job of connecting policy, law, practice, and the day-to-day lives of students who are dealing with bullying and rejection by their peers, particularly with regard to their sexual orientation and their perceived-to-be-nonconforming behaviors. Summing Up: Highly recommended.
The book is informed by interviews with queer teens in the Toronto area, as well as interviews with the handful of administrative idealists scattered through the educational system. Conditions for queer teens may be better than they were two generations ago, but they cannot be said to be good, save in highly atypical refuges; that said, progress is possible, Short argues.
Donn Short's interviews brilliantly capture the worlds of some extraordinary 'out' high school students. His analysis sheds a bright light on the gulf between the lived worlds of these young people and the policies – no matter how well conceived – of school administrators. 'Don't Be So Gay!' is an enlightening and important study.
In 'Don't Be So Gay!' Donn Short consults with the foremost experts on safety for queer kids in schools – queer youth themselves. Heteronormativity is an immediate threat and Short highlights ways that educators and lawmakers can mitigate it. It's not enough to tell bullied kids that it will get better sometime down the road – this book shows how changing cultures of heteronormativity can make it better, now. 'Don't Be So Gay!' is a must-read for all educators, administrators, and those who aspire to be teachers.
Donn Short is an assistant professor of law in the Robson Hall Faculty of Law at the University of Manitoba and the founding editor of the Canadian Journal of Human Rights.
Participants: Schools, Students, and Teachers
1 Introduction: Navigating Safe and Equitable Schools
2 Safe Schools: The Struggle for Control and the Quest for Social Justice
3 How Schools Conceptualize Safety: Control, Security, Equity, Social Justice
4 Not Keeping a Straight Face: Heteronormativity and the Hidden Curriculum
5 Obstacles to the Implementation of Equity Policies
6 The Long Arm of the Law? Mapping (Other) Normative Orders in Youth Culture
7 Barriers to the Effectiveness of State Law
8 Conclusion
Notes
Bibliography
Index
Related Titles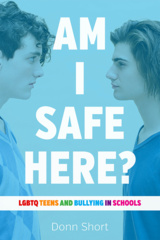 Am I Safe Here?
LGBTQ Teens and Bullying in Schools
By Donn Short
‹
›
Find what you're looking for...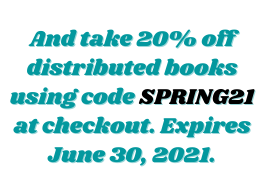 Publishers Represented
UBC Press is the Canadian agent for several international publishers. Visit our
Publishers Represented
page to learn more.