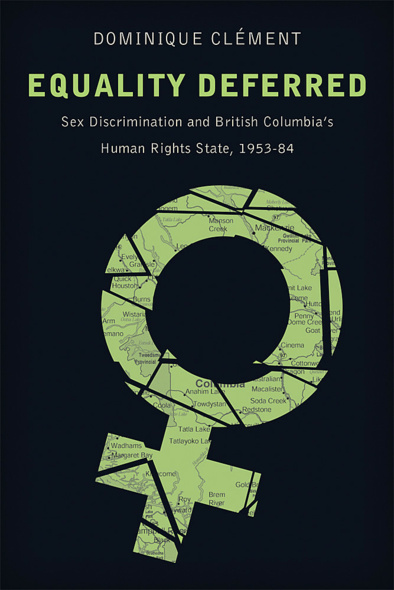 14 b&w and colour photographs, 10 graphs, 6 tables
Equality Deferred
Sex Discrimination and British Columbia's Human Rights State, 1953-84
In Equality Deferred, Dominique Clément traces the history of sex discrimination in Canadian law and the origins of human rights legislation, demonstrating how governments inhibit the application of their own laws, and how it falls to social movements to create, promote, and enforce these laws.
Focusing on British Columbia – the first jurisdiction to prohibit discrimination on the basis of sex – Clément documents a variety of absurd, almost unbelievable, acts of discrimination. The province was at the forefront of the women's movement, which produced the country's first rape crisis centres, first feminist newspaper, and first battered women's shelters. And yet nowhere else in the country was human rights law more contested. For an entire generation, the province's two dominant political parties fought to impose their respective vision of the human rights state. This history of human rights law, based on previously undisclosed records of British Columbia's human rights commission, begins with the province's first equal pay legislation in 1953 and ends with the collapse of the country's most progressive human rights legal regime in 1984.
This book is not only a testament to the revolutionary impact of human rights on Canadian law but also a reminder that it takes more than laws to effect transformative social change.
Visit the author's website at www.HistoryOfRights.com.
This book will be of interest to historians and legal scholars as well as human rights practitioners and social activists.
Awards
2015, Short-listed - Donald Smiley Prize, Canadian Political Science Association
2015, Winner - CLIO Prize for British Columbia, Canadian Historical Association
2015, Commended - CLSA Book Award, Canadian Law and Society Association
2016, Short-listed - Canada Prize in the Social Sciences, Federation for the Social Sciences and Humanities
Dominique Clément's book is timely. The purpose and value of human rights are being challenged in the press and even in parliament. If we are to avoid an extended era of human rights retrenchment, it is important to learn what has been accomplished and how human rights codes and commissions have affected our lives.
Dominique Clément has written a balanced account of the importance of human rights codes in promoting ideals of fairness and tolerance in Canada, and the simultaneous failure of human rights litigation (and education) to dismantle systemic discrimination. This book will be essential reading not only for human rights scholars but also for all those interested in equity and the promotion of social justice.
Equality Deferred is engaging and well researched ... Throughout, Clément challenges readers to recognize the victories of the human rights state while at the same time acknowledging its inability to address systemic discrimination ... [This] is an important contribution to the history of human rights; but, just as significantly, it reminds us of the contemporary opportunities and limits of a human rights state in achieving gender justice.
Curious about the origins of our human rights protections? This marvellous book presents fascinating insights. It romps through stories of the courageous individuals who claimed those human rights. It profiles the discriminators in all their egregious glory. And it probes the underbelly of the Canadian state that mediated between the two. Dominique Clément is by turns brilliant, challenging, and inspiring. Read this and ponder our history ... and our future.
Dominique Clément is an associate professor in the Department of Sociology at the University of Alberta.
Foreword
Preface
Additional Resources
Introduction
1 Sex Discrimination in Canadian Law
2 "No Jews or Dogs Allowed": Anti-Discrimination Law
3 Gender and Canada's Human Rights State
4 Women and Anti-Discrimination Law in British Columbia, 1953-69
5 Jack Sherlock and the Failed Human Rights Act, 1969-73
6 Kathleen Ruff and the Human Rights Code, 1973-79
7 Struggling to Innovate, 1979-83
8 Making New Law under the Human Rights Code
9 The Politics of (Undermining) Human Rights: The Human Rights Act, 1983-84
Conclusion
Notes
Bibliography
Index
Related Titles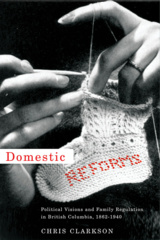 Domestic Reforms
Political Visions and Family Regulation in British Columbia, 1862-1940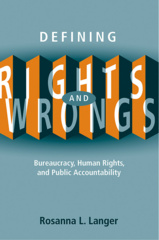 Defining Rights and Wrongs
Bureaucracy, Human Rights, and Public Accountability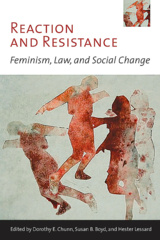 Reaction and Resistance
Feminism, Law, and Social Change
Edited by Dorothy E. Chunn, Susan Boyd and Hester Lessard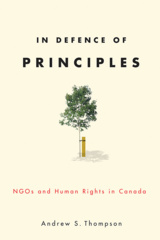 In Defence of Principles
NGOs and Human Rights in Canada
After Morgentaler
The Politics of Abortion in Canada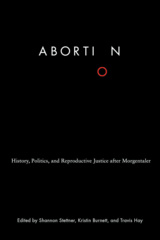 Abortion
History, Politics, and Reproductive Justice after Morgentaler
Edited by Shannon Stettner, Kristin Burnett and Travis Hay
‹
›
Find what you're looking for...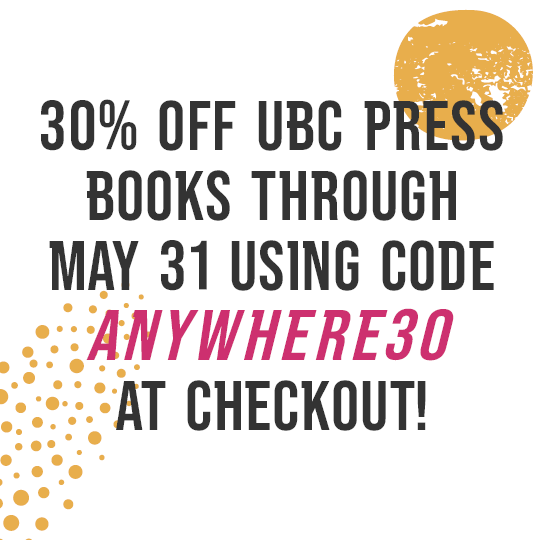 Stay Informed
Receive the latest UBC Press news, including events, catalogues, and announcements.
Publishers Represented
UBC Press is the Canadian agent for several international publishers. Visit our
Publishers Represented
page to learn more.