18 b&w photographs, 5 illustrations
Exploring Mars
Chronicles from a Decade of Discovery
The University of Arizona Press
The Red Planet has been a subject of fascination for humanity forthousands of years, becoming part of our folklore and popular culture.The most Earthlike of the planets in our solar system, Mars may haveharbored some form of life in the past and may still possess anecosystem in some underground refuge. The mysteries of this fourthplanet from our Sun make it of central importance to NASA and itsscience goals for the twenty-first century.
In the wake of the very public failures of the Mars Polar Lander andthe Mars Climate Orbiter in 1999, NASA embarked on a completereassessment of the Mars Program. Scott Hubbard was asked to lead thisrestructuring in 2000, becoming known as the "Mars Czar."His team's efforts resulted in a very successful decade-longseries of missions—each building on the accomplishments of thosebefore it—that adhered to the science adage "follow thewater" when debating how to proceed. Hubbard's work createdthe Mars Odyssey mission, the twin rovers Spirit and Opportunity, theMars Reconnaissance Orbiter, the Phoenix mission, and most recently theplanned launch of the Mars Science Laboratory.
Now for the first time Scott Hubbard tells the complete story of howhe fashioned this program, describing both the technical and politicalforces involved and bringing to life the national and internationalcast of characters engaged in this monumental endeavor. Blending theexciting stories of the missions with the thrills of scientificdiscovery, Exploring Mars will intrigue anyone interested inthe science, the engineering, or the policy of investigating otherworlds.
It's high time somebody revealed the underbelly of why and how we travel to the Red Planet. Leave it to NASA's 'Mars Czar' Scott Hubbard to tell this story. Yes, we're all explorers, but every mission to space is enabled by financial, political, and cultural forces that you never hear about—without, which there'd be no enterprise of discovery at all.
Mars is not a friendly place—and neither is Washington. Scott Hubbard knows how to navigate deftly in both places—and the end result is a Mars exploration campaign that emerged like a Phoenix from a pair of smoking holes in the rusty red soil. His story is filled with outsized egos, undersized budgets and nail biting tension as he performs mission impossible: turning an epic failure into a space age triumph.
Scott Hubbard is a professor in the Department ofAeronautics and Astronautics at Stanford University.  He spent 20years at NASA, including serving as director of NASA's AmesResearch Center, and received NASA's highest award, theDistinguished Service Medal.
Find what you're looking for...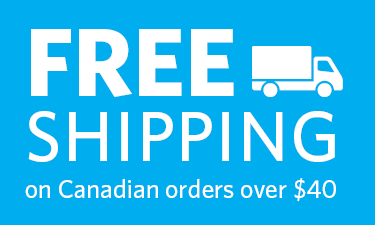 Publishers Represented
UBC Press is the Canadian agent for several international publishers. Visit our
Publishers Represented
page to learn more.